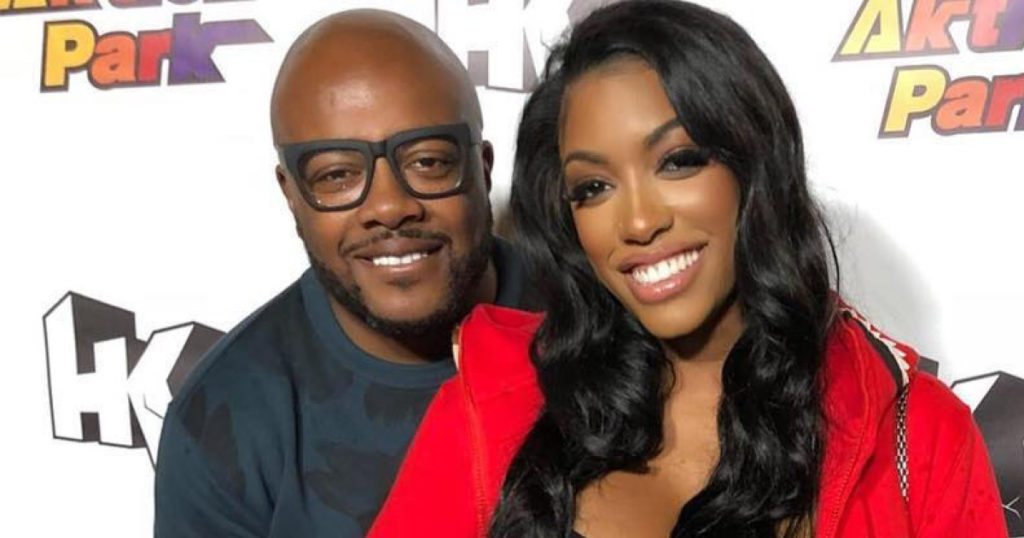 Congrats to Real Housewives of Atlanta star Porsha Williams who welcomed her first child, a baby girl on Friday.
"What a time to be alive!" Porsha and fiance businessman Dennis McKinley said in a joint statement to People magazine. "Porsha and I are so happy and blessed to announce the arrival of our daughter, Baby PJ. We couldn't have imagined a more magical moment! Can't thank everyone enough for joining us on this journey-it's been a fantastic journey."
Per the mag, the Dish Nation host welcomed her daughter at 1:36 p.m., weighs 6 lbs., 15 oz., and measures 20 inches long
Her sister Lauren Williams posted, but now deleted, on Instagram a photo of her and Porsha in her hospital room, as well as a screenshot of a text message exchange with Dennis. He wrote, "She's here." She responded, "Omggg" and "Lemme see!!!!!!!"
We loved her tender message about the impending arrival in an instagram speech in place of the one she was going to give at the baby shower:
McKinley gave his followers a heads up when he posted a photo from the hospital bed when presumably Porsha was going to be induced.
The good news come after a traumatic loss from her past pregnancy.
"When I found out I was pregnant, I was excited [but] I had mixed feelings," Porsha told People when she first announced the news. "The other feeling that I had beside excitement was fear."
She previously told People.com: "I've had a miscarriage before in my past, which I've also been open about because I suffer with fibroids and had to have a myomectomythis.
"So just the fear of, 'Is the baby going to be okay? Will I make it full term?' All those questions that you ask if you've had a miscarriage before."
All good now! Congrats!