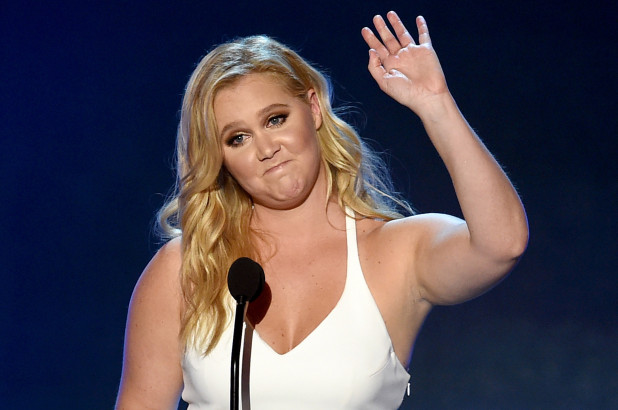 Overshadowed by the birth of the Royal Baby, Comedian Amy Schumer gave birth to her first born child, a son she and hubby Chris, named Gene Attell Fischer.
"10.55pm last night. Our royal baby was born," the actress wrote Monday on Instagram, sharing a postpartum photo of herself, husband Chris Fischer and their new baby boy.
In a subsequent Instagram share of Fischer holding the baby, she told her fans and followers the baby's name.
Before this week, Schumer suffered with extreme morning sickness, hyperemesis gravidarum,throughout her pregnancy, a condition that gained wide public attention when another Royal Kate Middleton suffered with it during her pregnancies.
The I Feel Pretty star had talked about being overshadowed by a Royal pregnancy.
"I'll tell you who it's not fun to be pregnant at the exact same time as: Meghan Markle," Schumer said in her recent Netflix stand-up special, Growing.
Congrats!