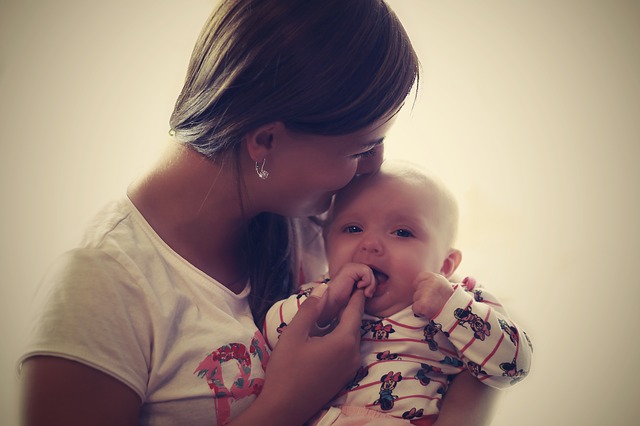 Author: Benjamin Lee
Whether you're a spouse, family member or friend, the birth of a new baby is always a joy. To celebrate this joyous occasion, it's natural to want to shower both baby and mom with plenty of gifts. 
Ideally, your gift should be both heartfelt and thoughtful. However, in a market saturated with baby gifts, it can be difficult to make a choice. Not all of us are particularly great at gifting. While the thought really does count, buying the new mum a wrong gift is a major boo-boo.
Oftentimes, new mums are inundated with baby shoes and clothes amongst others. Get to know the mother first and who knows, maybe she is a sports fan and you can give her a themed baby gift. You would be surprised, but since we are in the NFL preseason, do you know the American football league has a section for toddlers, with bodysuits that have the badge or logo of the different teams?  
But what about mum herself? Doesn't she deserve to enjoy herself to? To lend you a hand, here are some great gifting ideas for the new mum.
1. Gift cards
While not the most original, gift cards allow the new mum to buy herself or baby something nice. After the initial stress of childbirth, she should be allowed to reward herself. For a different take, you can also put together an assortment of gift cards for the new mum. This allows her to pick and choose gifts for her and the baby.
2. A spa session
While we can all agree that childbirth is a beautiful thing, the entire experience often leaves new mums drained and tired. This is why a comprehensive spa session may be just what the doctor ordered. From relaxing deep tissue massages to cleansing body scrubs, she'll leave the spa feeling refreshed and energized. 
3. The Amazon Echo Dot
Chances are mum's gonna have her hands full caring for her bundle of joy. Why not lend her a hand with the Amazon Echo Dot, a voice-controlled virtual assistant. With the Echo Dot, let Alexa lend a hand around the house. Whether you're making appointments with the pediatrician or checking the weather, the Echo Dot is a great gift for tech-savvy mummies out there.
4. Personalized clothing
The birth of a child should be a commemorative affair for the entire household. For something a bit special, personalized clothing like a t-shirt for mum and a jumper for baby are a great choice. The t-shirt and jumper can have baby's name and date of birth or something cutesy like a picture embroidered on.
5. A yoga mat
Post-birth, mum would most likely be very eager to shed off those pounds. So why not help her out by giving her with a yoga mat. Yoga is a low-impact form of exercise that helps new mum's shed weight. Along with this, yoga helps to relax the mind and reduce stress, all of which would be extremely helpful for a new mother.
6. Baby car seat
For any parent, the safety and wellbeing of their child is number one. This is even more so for the mum and dad of a newborn baby. Give them the gift of safety with a top-quality baby car seat. These car seats are designed to transport a new-born baby safely and comfortably thus giving mum or dad peace of mind when they're on the road.
7. Baby accessories
Besides being absolutely adorable, baby accessories also ensure that baby is warm and comfortable at all times. With their weak immune systems, it's fairly easy for a newborn child to catch a chill. A baby cap will protect the little one from catching a chill while baby mittens will protect him/her from accidentally scratching themselves.
8. Maternity bras
Nursing the newborn baby can be a challenge for any mum as breastfeeding can mean sore or tender breasts. So, give her all the support she needs with a quality maternity bra. These bras are specially designed to be soft and easy to wear while also making feeding baby a cinch.