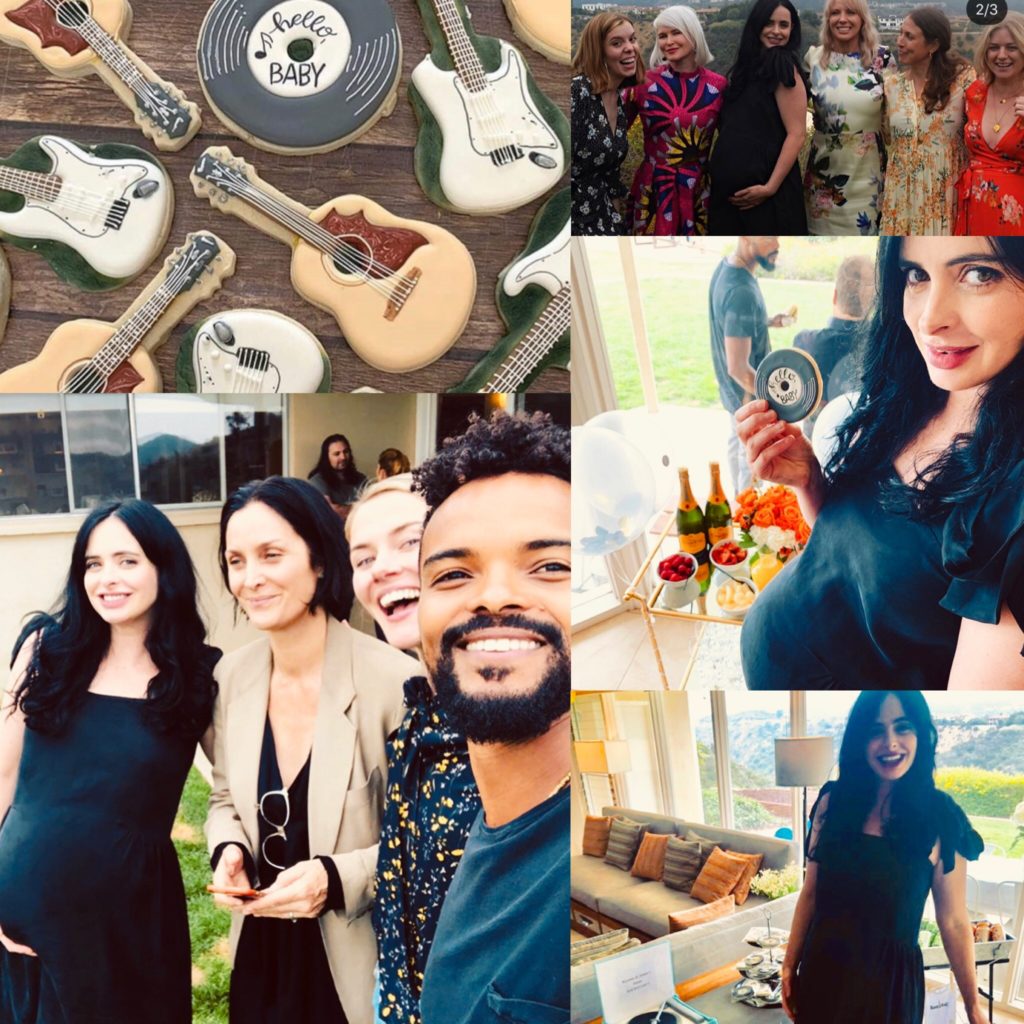 Jessica Jones star Krysten Ritter celebrated the impending arrival of her first child at a music-themed baby shower friends threw for her last month.
The theme was fitting for the Breaking Bad alum whose partner is musician, frontman of the band The War on Drugs, Adam Granduciel  who also attended the coed shower.
Guests nibbled on guitar shaped cookies and enjoyed record-player-shaped cake among other goodies per social media shares is the festive occasion.
We have My best friends threw me a baby shower and my heart is exploding. ?," Ritter captioned a collection of photos from the day. "Thank you thank you @amynadinemakeup@grendola#sissy@laurenbrat@ilariaurbinati(thanks @campoviejousa for the champagne and @cakeandart for possibly the coolest cake I've ever seen) (cute maternity dress by @hatchgal and thank you @thealist.usand @louiseetcie for the sensible low heels ?)"
The mom-to-be is also a novelist whose debut book, Bonfire, is out now.