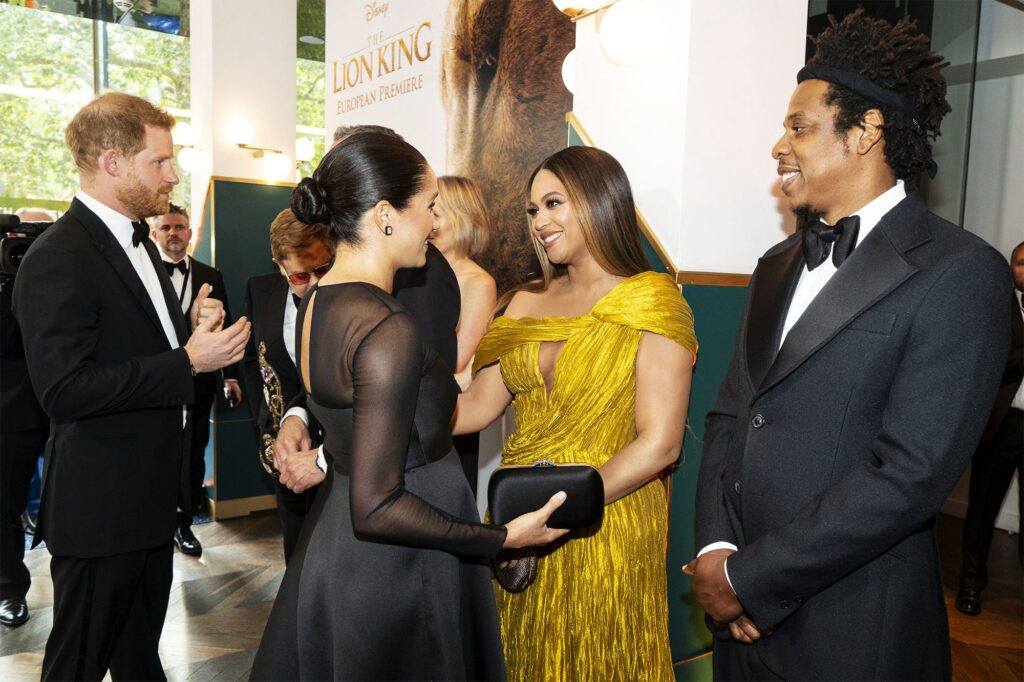 My new motto for 2020 is "If they thought we were unapologetic in 2019, wait 'til they see us in 2020".
So I'm going to take this time to applaud Mrs. Beyonce Knowles Carter and Duchess Meghan for being in the news lately for doing what's best for themselves after a week, a month, a year, a lifetime of people just riding their jock and dissing their every move…and child.
I mean, just last week, a couple of reporters  on Twitter were calling Bey's daughter Blue Ivy ugly for having physical features like her dad, Jay Z.
Naturally, both writers were dragged to the filth on Twitter and had to say their mea culpas (and half-arse weak ones at that) but still.
Somewhat equally, ever since Prince Harry and the former Meghan Markle came out with their relationship a few years ago, the British press and trolls have called Meg every dirty and racist name in the book, accused her of being difficult, of driving away all the staff, of driving a wedge in between Harry and his brother (I'm not gonna hyperlink these stories to the give them traffic. Google it yourself if you want.)
So today, when she and her husband released a statement saying "adios mofos" to UK, I smiled.
In essence, they will split their time between North America and the UK, ween themselves off that Royal coins, and scale back their duties as senior members of the Royal family.
To me, it embodies the essence of what we all need to be doing this year:
If a situation, workplace, relationship, community or environment no longer brings you peace or is too toxic for you to function, you should be allowed to buck it and say no more.
For Bey, it was not bowing to the pressure to gather her voluminous dress and stand up when actor Joaquin Phoenix was announced the winner for Best Actor Motion Picture for his role as The Joker during this Sunday's broadcast of the Golden Globes Awards when the dress would probably had gotten in his way to get by and on the stage to accept his prize.
Not the same level of shruggery as packing up your whole household but similar vibe.
I can dig it.
And to quote part of actress Michelle Williams' speech when she received her trophy for Best Performance by an Actress in a Limited Series or a Motion Picture Made for Television for her role as Gwen Verdon in Fosse/Verdon Sunday night, "When it is time to vote, please do so in your own self-interest. It's what men have been doing for years and why the world looks so much like them."
Amen.