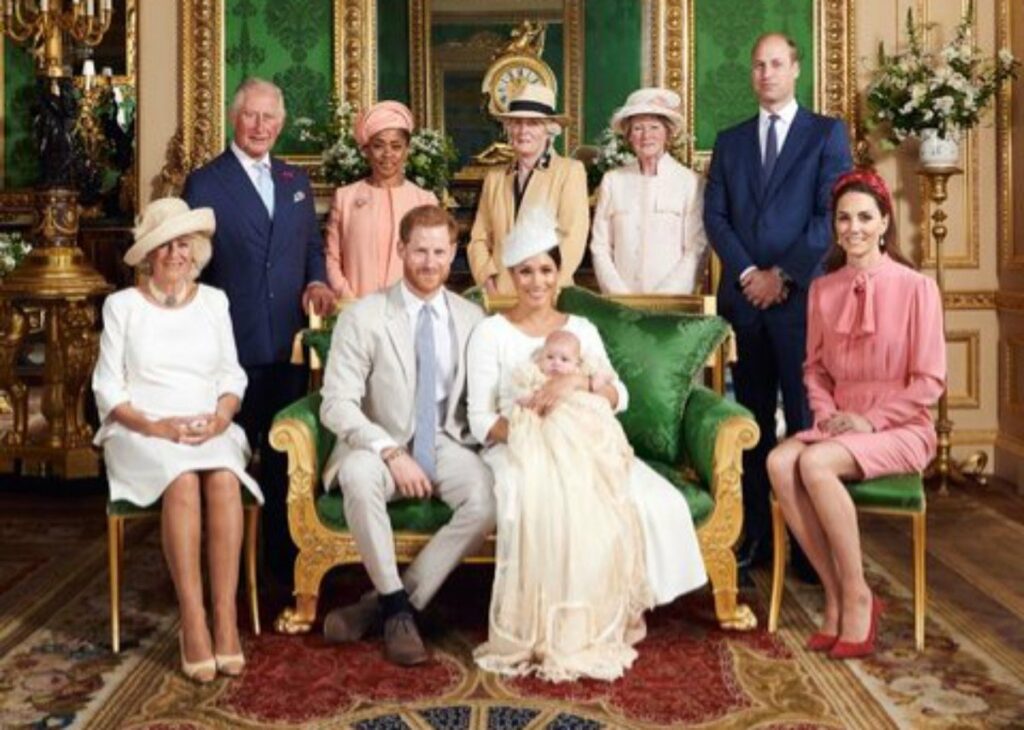 A recent
survey of the most searched celebrity baby
revealed that the former
Meghan Markle
and
Prince Harry'
s son Archie topped the list among the biggest viral moments of 2019.
The first photos of Baby Archie at Sussex Royal that were released to the public via social media garnered close to 3 million likes on Instagram alone.
Add those numbers to the close to 3 million that liked the photos of Archie with his grandparents and other members of the British Royal Family.
Finally, the photo of the infant with Bishop Desmond Tutu of South Africa during the Duchess and Prince's trip to Africa, with the clergy man kissing the newborn on his forehead went viral and racked up close to 1.5M likes.
With close to 10M and more in engagment, Baby Archie won the Internet in 2019.