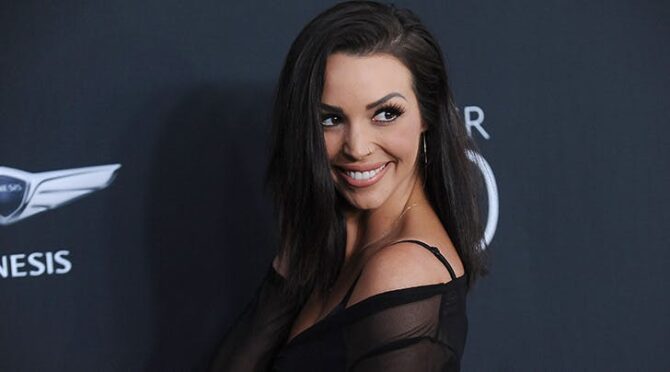 I was catching up on one of my guilty pleasure reality TV show series, Vanderpump Rules, and I heard cast member Scheana Marie Shay explain her actions to new castmember  Dayna Kathan and blamed it on the hormones from egg freezing.
Of course, having a pregnancy blog, my ears perked up and I ran to my phone to do quick research and discovered that she was indeed on her second round of egg freezing at the time of the taping of this past season's show.
She explained what happened with the first round of egg freezing and why she was doing it a second time in an interview with Too Fab this past Summer.
The first time she froze her eggs in January 2019, Shay explained, "we only got nine. We got 12 but only 9 were mature and down the road, I  don't even know if I want and as of right now, I have no desire to be a single mom so unless the right guy comes along and wants to step up and be the dad and play with the kids, I am very good just traveling the world and stuff."
She added, sharing the reason for the second round, "If I do have a kid, I want two and the 1 in 9 or 2 in 9 chances are just not good enough for me." and even if the eggs are fertilized and genetically tested and cleared to be fine, "I felt 9 was a very low number, it was good amount to get but because it was an easy process for me, I was like 'you can do this again."
It's another reason to be healthy, Shay added, sharing that for 50 days before the process, she cut out carbs, alcohol and weed, "all the fun stuff."
And its true what she said about the odds of success because egg freezing alone does not guarantee a baby and the success rate for egg retrieval is very variable from person to person.
Therefore, it was a good thing for her to stack her eggs and as her doctor told her, "eggs are like money: you can never have too much or too many."
In an interview with Entertainment Tonight last January,  Shay said she contemplated the procedure for a few years while she was in a relationship but never had the time.
After her divorce, and a couple other relationships, she decided to go through with freezing her eggs.
"I did all these amazing things, I was like, Okay, you know what? Now's the time, I'm doing it now. If I don't do it now, I'm never gonna do it. I'm gonna keep talking about it," she told Entertainment Tonight. "So, I just woke up one day, stopped birth control and decided I'm doing this now."
In an Instagram post following the first procedure, Shay captioned a photo of herself in bed:
"I have learned so much about fertility and everything that goes into freezing eggs and IVF. @scrcivfand @drshahinghadir have been so amazing throughout this entire journey! Thank you to all of my super supportive followers who have been thru this and given me advice. If you are in your late twenties/early 30s and able to afford it, I highly recommend this! I'm already planning a second round this summer bc the more the merrier! Thank you all for following me on this journey…"
Shay, who is 33-years-old, said she recommends it to anyone under 35 who can afford it.
"I can still have a biological child if I choose to, and if I don't find the right guy and that doesn't work out, then you know what? I get to travel the world and have them on ice," she told Entertainment Tonight.
The "afford it" part. That part! It's not really affordable for a lot of women.
A typical egg-freezing process can cost about $16,000 (plus more for storage), so it might be financially out of the question for many people and certainly even more difficult to get a second round.
Good for her though and I would love it if Bravo had put more of Shay's egg freezing in its season, perhaps even given her a Spin Off special on it.
It's so instructive and great for that network's young audience of Millennials and GenZers, many of whom are in their prime child bearing years and waiting until much later to start a family. #TeamScheanna
She's so misunderstood!