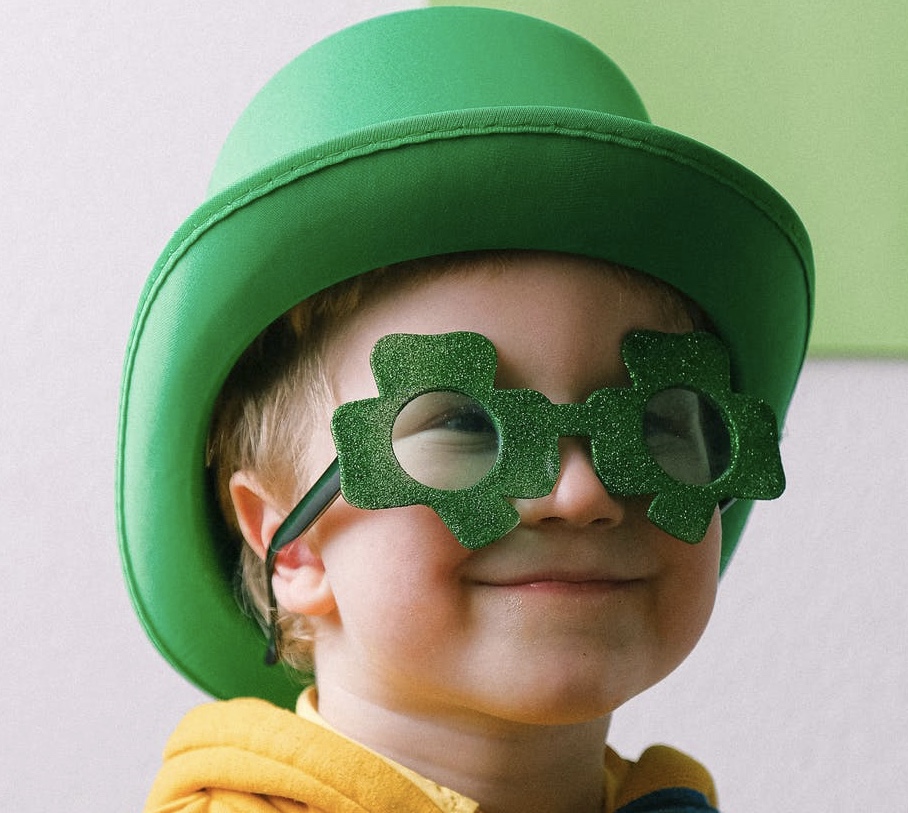 A lot of families in the US are home 
St. Patrick's Day
 and their kids are distance learning.
It may be easier to incorporate a little bit of the story behind St. Patrick's Day into their home schooling curriculum.
In a nutshell, a man named Patrick converted a large group of Irish people from Paganism to Christianity and was made a Saint.  Now considered the patron saint of Ireland, St. Patrick used the shamrock as the symbol of the Father, Son and Holy Spirit.
The color green is used because of the rich green hills that are found all over Ireland.  You may be wondering how St. Patrick's Day turned into a day for drinking, and there is a reason for that too.  St. Patrick told a bar owner who was cheating his customers by pouring short glasses of liquor that there was a demon in his basement and that the only way to be rid of it was to be generous.
After that, St. Patrick said that everyone should celebrate with some of the hard stuff on St. Patrick's Day. However, the holiday isn't solely reserved for those of legal drinking age; there are plenty of family-friendly things to do to celebrate St. Patrick's Day too.
Check out these 20+ blog entries to find craft projects to make with the kids, decorations for your home, recipes to make for your family and other activities to do as well.
Crafts
Make these simple crafts with your kids as part of your celebration of St. Patrick's Day.  This often overlooked holiday can be really entertaining if you make a point to celebrate it just like you would other holidays with special crafts, decorations and food.  These five blog posts will share some craft projects you can enjoy with your kids.
Decorations
Up your house's festivity factor this St. Patrick's Day by decorating in plenty of green and gold. Some of these decorating ideas are appropriate for younger children, while others are better suited for the older kids.  Get together as a family and enjoy some creative time together decorating your home.
Meals
All things green are up for grabs on St. Patrick's Day.  What, you don't think your kids will be excited about spinach and kale and other green leafy food?  No problem! Just make regular food green instead and see what the kids think of it.  It doesn't have to be just for dinner, enjoy these five blogs that have breakfast, lunch and dinner ideas.
Desserts
While green is definitely the star color for St. Patrick's Day, it isn't all confined to just that color. After all, you can't forget about the pot of gold at the end of the rainbow.  Make some rainbow inspired desserts instead of just green ones this year.  For some inspiration check out these five blog posts.
Activities
What kind of things can you do as a family or with the kids for St. Patrick's Day?  Some cities have St. Patty's Day parades, so you might see if your city is having one.  Or you might decide to have a party for the kids in the neighborhood.  Take a look at these five blog articles for some ideas on activities that your kids or your family might enjoy.