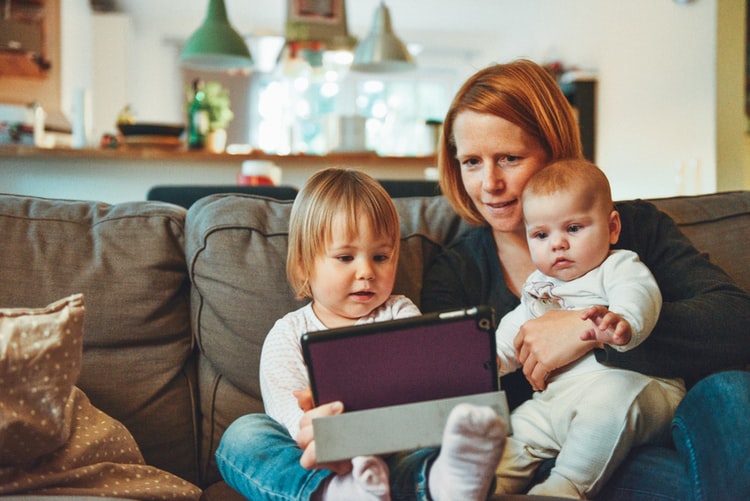 With the state of our world today, it's easy to give in to stress and hopelessness—especially with the ongoing pandemic. But as parents, it's never been clearer that we all have a responsibility to raise the next generation to help make the world a better place.
Of course, it's never easy to open up a conversation on issues like climate change and the coronavirus, but there are ways to do it without triggering unnecessary tension among your children.
That being said, here are five tips to educate your kids about the environment and how to help out.
Use technology
With most of us in self-quarantine, we can't take our kids out or enroll them in summer camps as we please. Thankfully, there's one resource that's available amidst the threat of the virus: technology. YouTube has a ton of videos that can educate your kids about the environment, such as earth science and biology animations from Crash Course Kids and animal playlists from National Geographic Kids.
For something more interactive, another option is online games. The National Oceanic and Atmospheric Administration has developed a series of games that focus on the everyday issues regarding our oceans and air, such as factory leaks, pollution, and much more. Each game addresses a different real-life concern, and comes with solutions that your kids can do to make a difference.
Take them on walks
The best way to get your children to appreciate the environment is by seeing it firsthand. If your city isn't in total lockdown, then try to go on walks every now and then. The Cut explains that not only is this safe (as long as you and your kids go alone and keep a distance), but it is even encouraged so you can get fresh air and exercise. It's important to note, however, that this is easier said than done in certain parts of the country where going outside might get you a few glares from strangers just going to the grocery store.
But if you still have access to a park or other forms of nature, don't let it go to waste. Of course, it helps to make your walks as comfortable and stress-free as possible. So, if you have more than one young child, look to take them out in a comfortable buggy.
The double strollers featured on iCandy are designed to let you push two children simultaneously, and can withstand most terrains—whether it's grass or cobblestones. This way, you also don't have to worry about them straying too far from you. For families who don't have the option to go on nature walks, this option will have to wait—but that doesn't mean you can't stretch your legs in your garden and get some much needed vitamin D.
Adopt a pet
Owning pets is always a great way to teach kids a little responsibility. Unfortunately, with the current virus situation, even animal shelters are taking a hit. In a news report from Fox 13, it is reported that many shelters have been scrambling to find homes for their animals. Because until more pets are adopted, shelters are forced to limit the number of strays they can take in.
By adopting or fostering during this time, you'll be saving lives and showing your child the importance of taking care of animals—all while giving them a new friend to weather this pandemic with.
Unleash their inner creative
Kids love art. In fact, our resident writer Jeneba Ghatt notes how art is one of the few activities that can keep your kids both educated and entertained. Coloring books are a popular option. For instance, if you want to teach them about space, NASA's entire collection of printable coloring pages can help.
They even have pages dedicated to those involved in creating spaceships, such as scientists and engineers. Other creative things you can do include painting nature scenes or even crafting things using recycled materials. Nevertheless, it'll definitely be an activity that both you and the kids will have fun with.
Buy local goods
Besides contributing to the local economy (which is especially important in times of crisis), buying local produce can teach your kids how to minimize their carbon footprint. Goods carried from other countries consume more fuel since they have to be delivered to the local markets, so it's definitely not good practice to buy them all the time. Plus, local goods are always the fresher option.
A fun way to incorporate this lesson is by having them help in the kitchen. Teach them where each ingredient comes from and how they were made.
It's easy to get swept up by the uncertainty that lies ahead, but remember that you have a part in making sure it's a good one for everyone on the planet. The coronavirus is just one piece of the bigger environmental problem that awaits if we don't act now. So let's teach our kids about the environment and ensure they preserve it in the future. We need to leave it in good hands.