Now that everyone is forced to be home because of the global pandemic, a lot of people are finding themselves cooking and baking a lot more. Sometimes, you cannot find certain crucial ingredients items on the shelves and are stuck. In fact, there have been reports that a lot of stores are struggling to keep flour on their shelves.
It helps in times like these to be aware of recipe substitute you can use to swap out an ingredient you don't have. Also, for those who have allergies to dairy, gluten, eggs, sugar, it's a good idea to have subs in mind or in the pantry.
Here are some common recipe subs for you to keep in mind. Bookmark this post!
RECIPE SUBSTITUTES
1 tsp cornstarch = 2 tsp flour (for thickening)
1 tbsp butter or margarine = 1/2 tsp of extra virgin olive oil (frying, sauteing or grilling)
1 clove of garlic = 1/8 tsp garlic powder
red wine = replace with equal amounts of grape juice or beef broth
white wine = replace with equal amount so apple juice or chicken broth
1 cup of beer = 1 cup of chicken broth
1/4 cup of brandy = 1 tsp brandy extract plus enough water to make 1/4 cup
1 cup ketchup = 1 cup tomato sauce + 1 tsp vinegar + 1 tsp sugar
1 cup mayonnaise = 1 cup plain yogurt
1/2 cup Parmesan cheese = 1/2 cup grated Asiago cheese or 1/2 cup grated Romano cheese
1/2 cup Soy sauce = 4 tbsp Worcestershire sauce + 1 tbsp water
1 tbsp chives = 1 tbsp green onions
Substitute any mushrooms type for meat
1 tsp Seasoning salt = 1 tbsp fresh herbs
BAKING SUBSTITUTES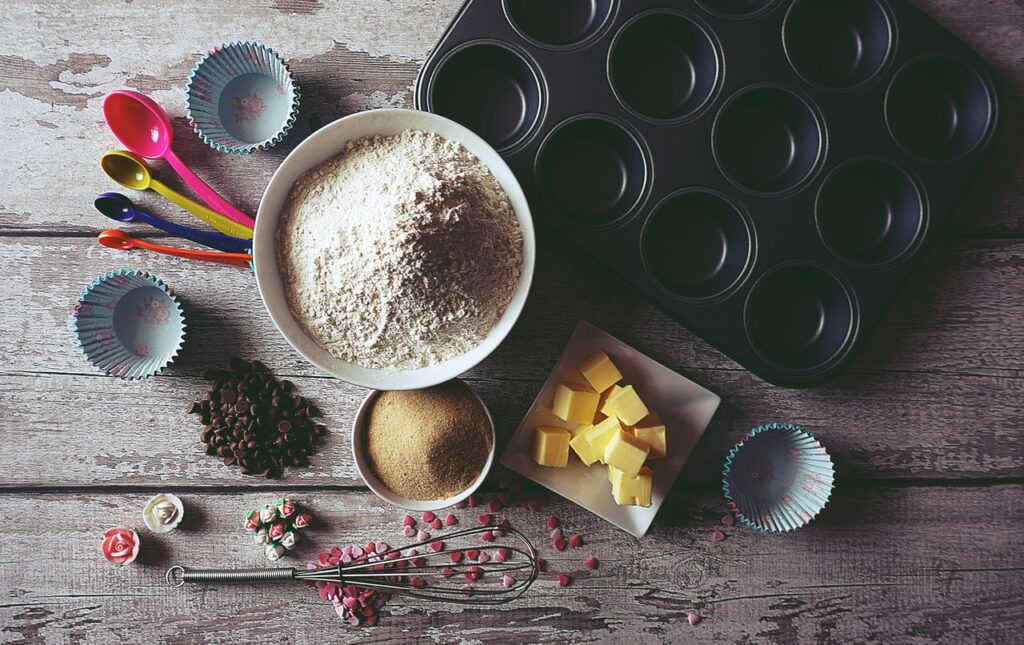 1 tsp baking powder = 1/4 tsp baking soda + 1/2 tsp cream of tartar
1 tsp lemon juice = 1/2 tsp vinegar
1 ounce unsweetened chocolate = 4 tbsp cocoa powder + 1 tbsp butter
1/4 cup cocoa = 1 oz square of unsweetened chocolate
1 tsp cream of tartar = 2 tsp lemon juice or vinegar
1 cup cake flour = 1 cup all purpose flour less 2 tbsp
1 cup self raising flour = 7/8 cup all purpose flour = 1 1/2 tsp baking powder + 1/2 tsp salt
1 tsp arrowroot = 1 tbsp flour or 1 tsp cornstarch
1 tbsp gelatin = 2 tsp agar agar
1 tsp lemon zest = 1/2 tsp lemon extract
1 cup of cake flour = 2 tbsp cornstarch and all purpose flour to fill one cup
1 tbsp tapioca = 1 1/2 tbsp all purpose flour
1 cup self raising flour = 1 cup all purpose flour + 1/2 tsp salt + 1 1/2 tsp baking powder
1 cup unsalted butter = 1 cup shortening
1 cup corn syrup = 1 1/4 cup sugar + 1/3 cup water
DAIRY SUBSTITUTES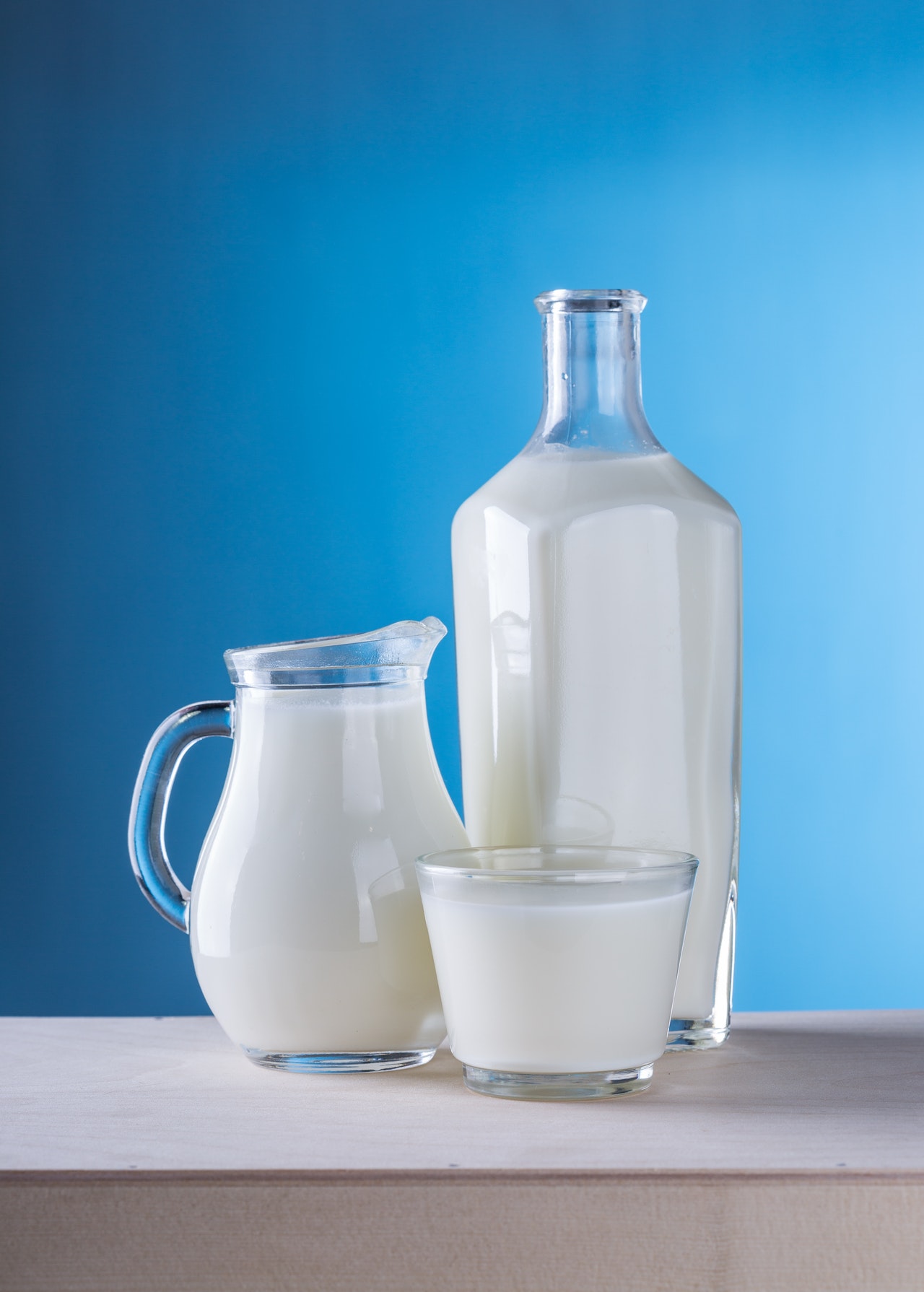 1 cup buttermilk = 1 cup plain yogurt
1 cup half & half = 7/8 cup whole milk + 2 tbsp melted unsalted butter
1 cup heavy cream (won't whip) = 1/3 cup butter + 2/3 cup milk See how to make this heavy cream substitute here.
1 cup sour cream = 1 cup milk + 1 1/3 tbsp vinegar
1 cup light cream = 1 cup evaporated milk
1 ounce sliced mozzarella cheese = 1 ounce sliced tofu (great for sandwiches or crackers)
1/2 cup sour cream = 1/2 cup pureed silken tofu, blended
1/2 cup of ice cream = 1/2 cup of frozen banana, blended
1 cup whole milk = 1 cup fat free milk + 1 tbsp canola oil
1/4 cup butter = 1/4 cup baby prunes (dark cakes or brownies)
1 cup butter = 1/2 cup buttermilk + 1/2 cup applesauce (cakes, breads, muffins)
1 cup cream cheese = 1 cup fat free ricotta cheese
EGG SUBSTITUTES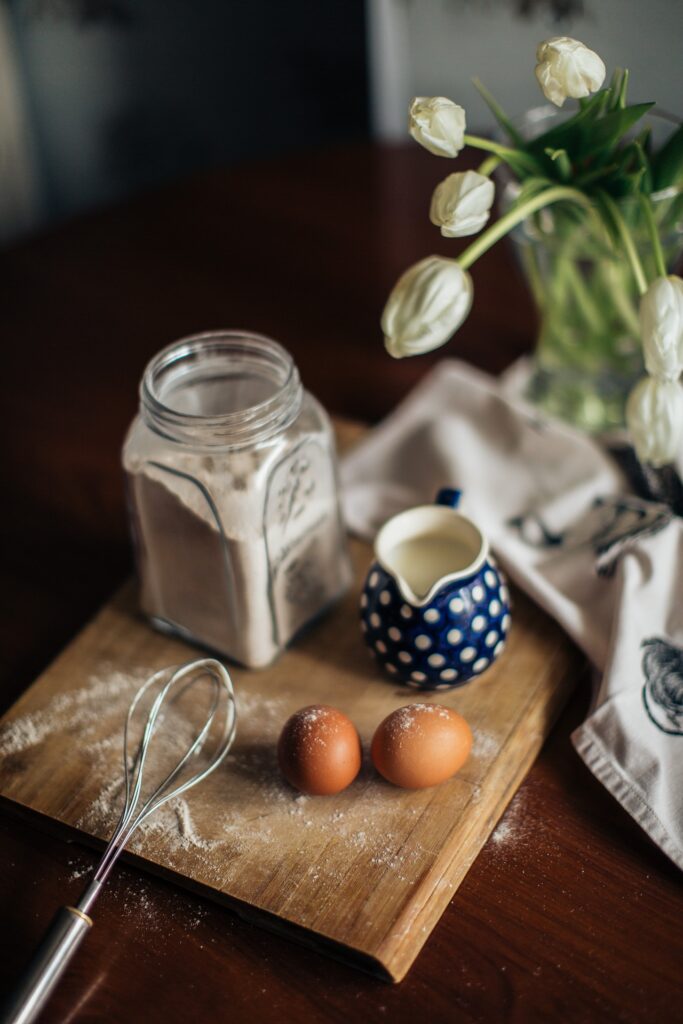 2 tbsp water + 1/2 tsp baking powder (cookies/cakes)
1/2 banana (batters, breads, brownies)
1/4 cup applesauce (batters, breads, brownies)
1 egg = 1/4 cup pureed tofu + 1 tbsp flour (for vegans)
1 egg = 1/4 cup yogurt (brownies)
1 egg = 1/2 cup buttermilk (cakes)
1 egg = 3 tbsp pureed fruit (cakes)
2 eggs = 1 tbsp white vinegar and 1 tbsp water + 1 tsp baking powder. (stir well – use when cake calls for more than one egg)
1 egg  = 1/4 cup vegetable oil (cookies)
1 egg = 1 tbsp cornstarch + tbsp water (cookies)
SPICE SUBSTITUTES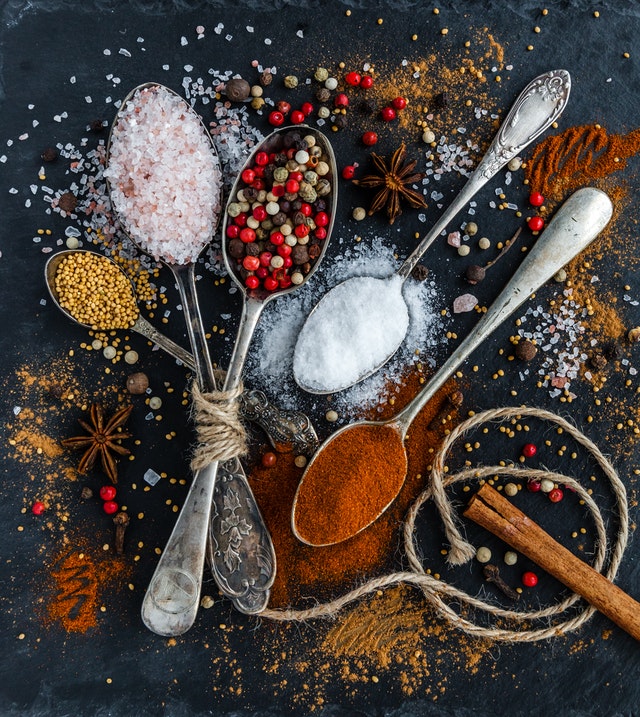 1 tbsp fresh herbs = 1 tsp dried herbs
1 tsp allspice = 1/2 tsp cinnamon + 1/4 tsp ginger + 1/4 tsp cloves
1/4 tsp saffron = 1/4 tsp turmeric
1/2 tsp cardamom= 1/2 tsp ginger
1/2 tsp cinnamon = 1/4 tsp nutmeg or 1/4 tsp allspice
1 tbsp cumin = 1 tbsp chili powder
1 tsp apple pie spice = 1/2 tsp ground cinnamon + 1/4 tsp nutmeg + 1/8 tsp allspice + dash of ground cloves
1 tbsp Italian seasoning = 1/3 tsp each of basil, oregano and rosemary
1 tsp poultry seasoning = 3/4 tsp sage + 1/4 tsp thyme
1 tsp pumpkin pie spice = 1/2 tsp ground cinnamon + 1/4 tsp ground ginger + 1/4 tsp ground allspice + 1/8 tsp ground nutmeg
 1 1/4 tsp Chinese 5 Spice Powder  =1 tsp ground cinnamon + 1 tsp ground cloves + 1 tsp ground fennel seed + 1 tsp ground star anise
GLUTEN SUBSTITUTES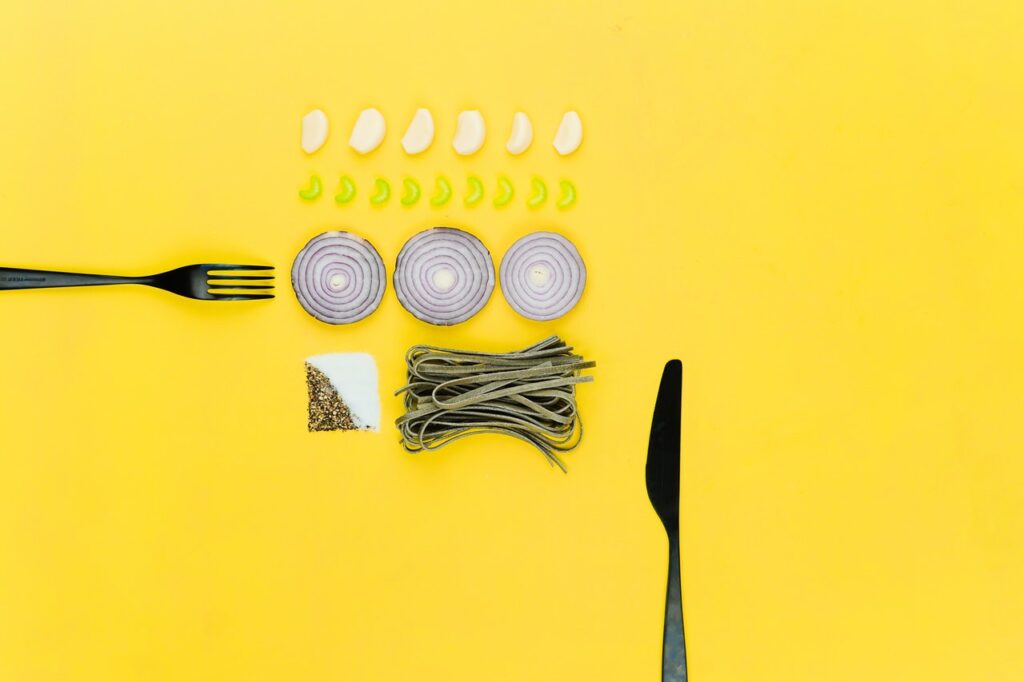 1 cup Panko bread crumbs = 1 cup of almond flour (baking or breading)
1 cup of flour = 1 cup of pureed black beans (brownies)
For Sandwich bread, substitute corn tortillas
Pasta – substitute spaghetti squash
Couscous – substitute quinoa
Soy Sauce – substitute Tamari (affiliate link)
Butter – substitute coconut oil
Eggs – Ener G Egg Replacer (affiliate link)
Flour for thickening – try tapioca starch
SUGAR SUBSTITUTES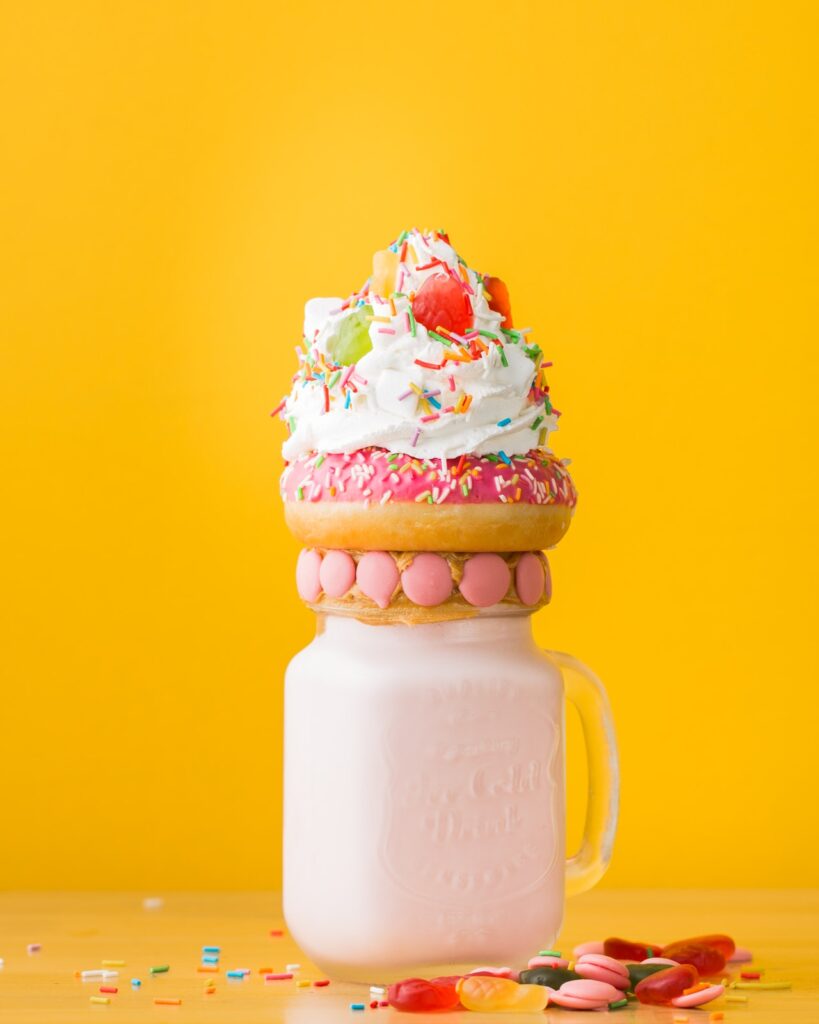 1 cup packed brown sugar = 1 cup of granulated sugar +1/4 cup of molasses
1 cup honey = 3/4 cup sugar + 1/4 cup liquid
1 cup powdered sugar = 1 cup sugar + 1/3 tsp cornstarch (blend in a blender in batches)
2 tbsp sugar = 1/2 tsp pure vanilla extract (cookies, cakes, brownies)
1 tbsp sugar = 1/8 tsp Stevia (affiliate link)
1 cup sugar = 2/3 cup agave nectar
1 cup corn syrup = 1 1/4 cup white sugar + 1/3 cup of water