Picking the perfect wedding guest dress isn't always easy, that's why we're here to help.
Weddings are becoming less and less about the dresses and more and more about the party. But that doesn't mean you can just show up wearing whatever you want. You still want to be respectful to the couple and the ceremony they're having, so when figuring out what to wear to weddings, remember these fashion dont's:
Don't wear white
Don't wear a mini dress or skirt
Don't wear sweat pants
Don't wear denim (unless it's a themed wedding)
Don't wear sheer materials
Don't wear flip flops
Don't wear plunging necklines
Basically, don't wear anything that could upstage the bride and groom or their special day.
With that being said, here are 10 totally appropriate wedding guest outfits you're going to love
CHECK OUT OUR TOP PICKS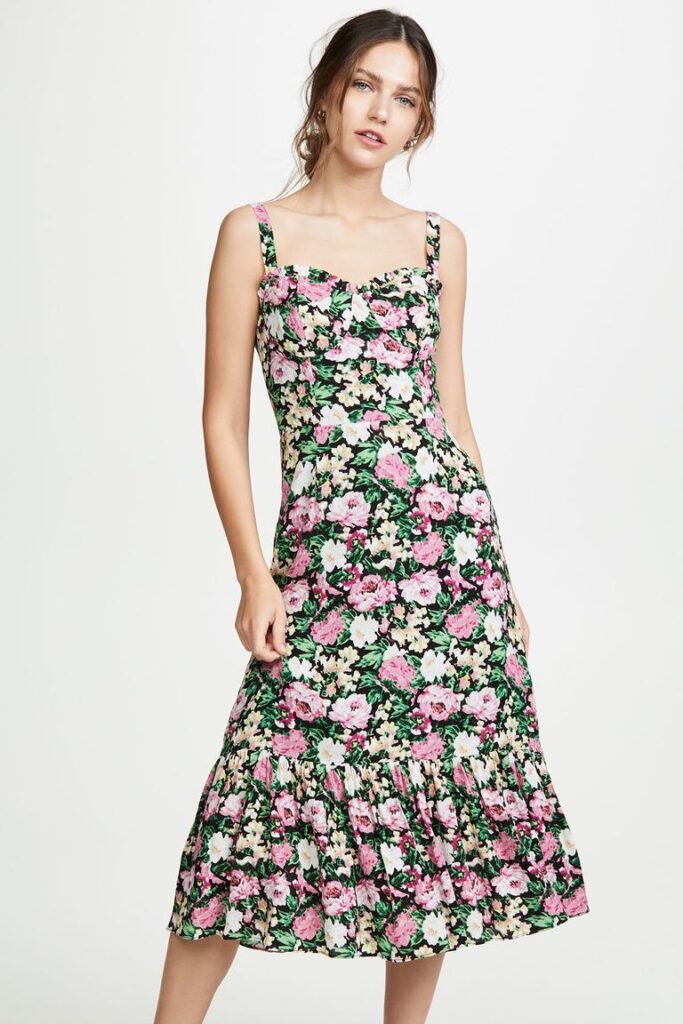 Eloise Bustier Midi Dress
$108.00
You can't go wrong with a ruffled floral dress. Pair this midi with a fun flat for comfort or a metallic heel for more of an evening feel.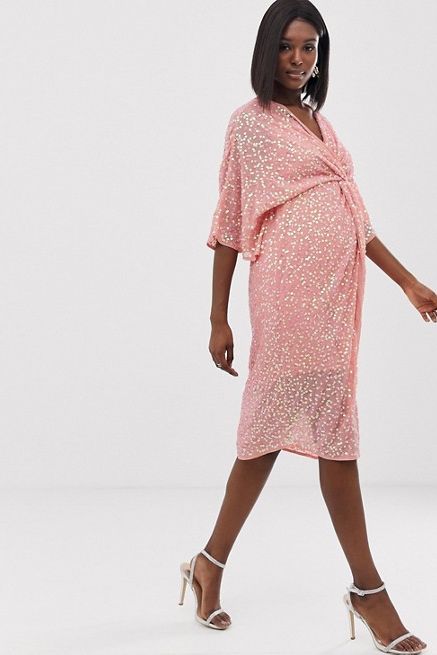 Maternity Sequin Kimono Dresses
$119.00
This pink sequin dress will have you feeling fabulous all night long. Show off your bump but still stay completely comfortable. Try silver heels and bring your flats to change into for dancing.
In Your Nature Maxi Dress
$119.00
This dress has pockets, so it's already a favorite of ours. Available in sizes XS – 4X, the hand-drawn, blue-and-white floral maxi will work for day or evening weddings.