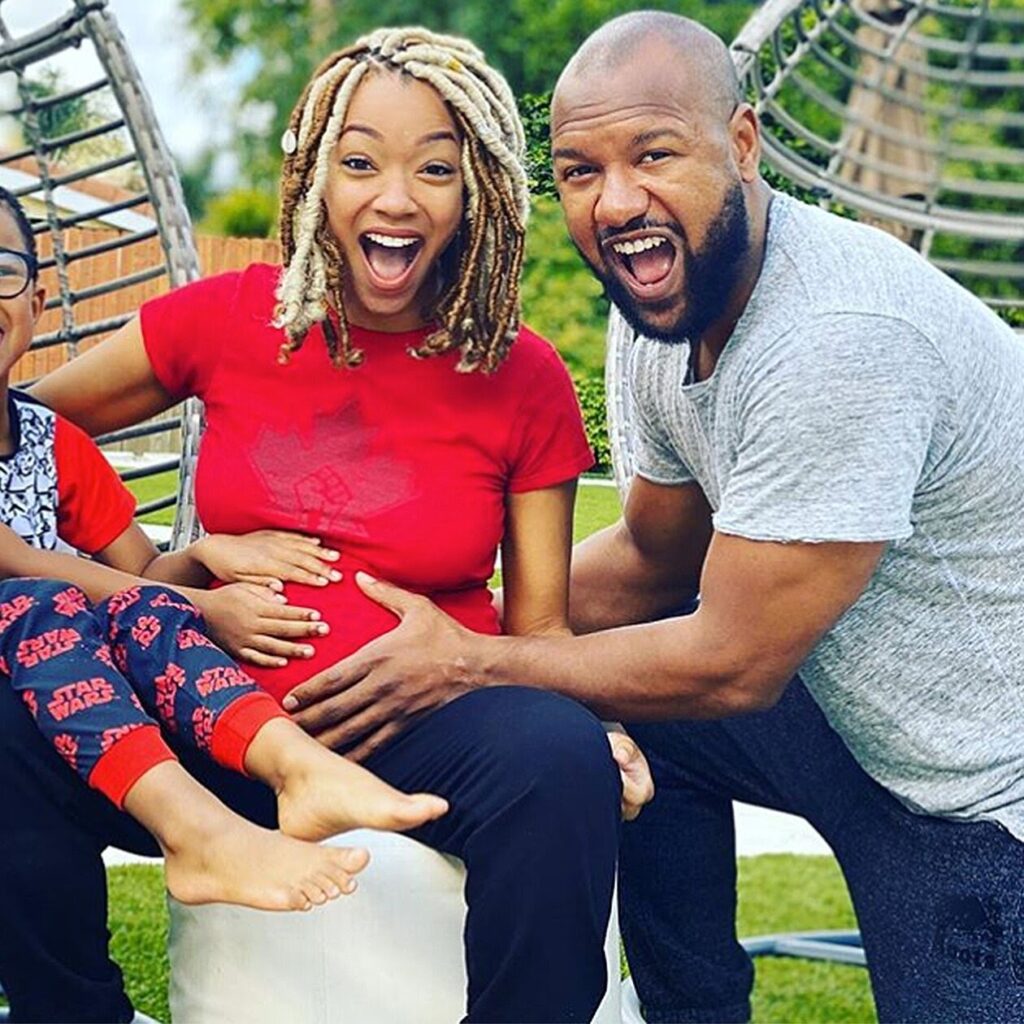 Congrats to
Star Trek: Discovery
star
Sonequa Martin-Green
and her fellow actor husband
Kenric Green
on the birth of their second child, a daughter. last Sunday, July 19th.
"We welcomed our sweet baby girl last Sunday, July 19th at 8:32 in the morning," The Walkind Dead, alum captioned a photo of herself in bed cradling her newborn with Green by her side. "It was a profoundly beautiful home birth, and now both of our children have been born in the water. We never felt that anything was missing, but now that she's here, we feel a perfect sense of completeness."
The caption continued, "Her name is Saraiyah Chaunté Green, she's got Mommy's initials and Mommy's middle name. She's utterly perfect, just like her brother. Thanks be to Yeshua, she's the final piece to our Love-given puzzle."
Alongside the caption, Martin-Green shared several photos of her with Saraiyah, as well as shots of dad Green and big brother Kenric Justin II, whom Green, 38, and Martin-Green welcomed in January 2015.
The couple announced Martin-Green's pregnancy on Instagram back in March, with a sweet family photo.
In the adorable reveal, both Green and Kenric II had their hands placed on Martin-Green's baby bump, visible underneath a red T-shirt. All three family members were beaming at the camera with wide smiles.
"Adding another passenger to the Green train!" the then-expectant-mama captioned her post, which was re-shared by her husband. "All aboard little lady, this train is fueled by Love and we're already overflowing with it for you. ?"
Green stars in a recurring role as Scott on The Walking Dead, and has been in series like The Originals and Hawaii Five-0. He also appeared as Mike Burnham in a season 2 episode of Star Trek: Discovery titled "Perpetual Infinity."
The two tied the knot in 2010, and confirmed the birth of their son exclusively to PEOPLE in January 2015.
"We thank God for this incredible blessing," the then-new parents told PEOPLE of Kenric II. "We are overjoyed. He's the coolest little man ever."