I am a Swim mom but this year, because of COVID, my family decided to skip joining the Summer recreational league swim team.
I am certainly going to miss it. love it even though it's a tough job. Being a swim mom (or dad) involves getting up at the crack of dawn to load the car, pick up your team snack bar contributions, and schlep the family to the pool in time for warm-ups, then spending upwards to 4-5 hours standing up volunteering as a timer, runner or scorekeeper.
To make up for losing a year, I decided to treat myself with a swim mom-related t-shirt or other souvenirs to wear, cherish, and show off. Here is what I have my eye on, mainly from Etsy.
[Note; If you swim parents out there decide to beat me to it to purchase any of these items, I earn a small commission as an Etsy affiliate.]
I love this "I can Fly" tee shirt which is a take off of the Butterfly stroke.  ($24)
In this COVID-19 era, people are wearing masks that reflect their personalities, likes and passions so this Swimming Face Mask is perfect. ($19.99)
This Tears of my Swimmers wine cup is great for a mom or a coach or a mom who is also a coach. ($25)
Add this Swim mom pendant to your toggle bracelet ($13.95)
Your swimmer will heartily appreciate this personalized swim print ($10.95)
Get this wooden display plaque to hang all your swimmers' swimming medals ($36.99)
You can never go wrong with personal swim bag tags ($12.99)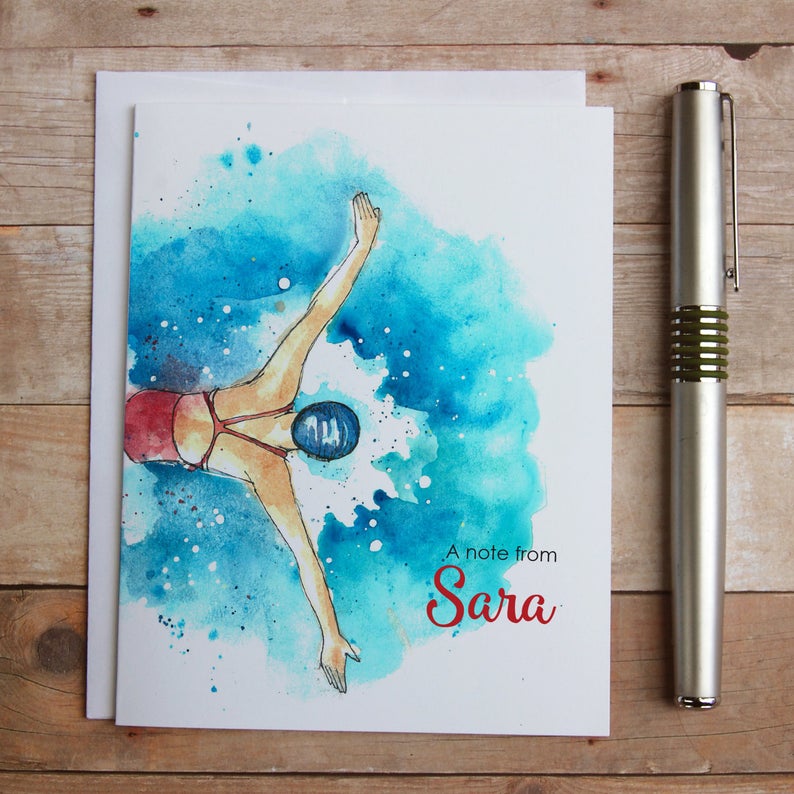 Your swimmer will appreciate being able to send greetings and personal notes with these personalized swim note cars ($2)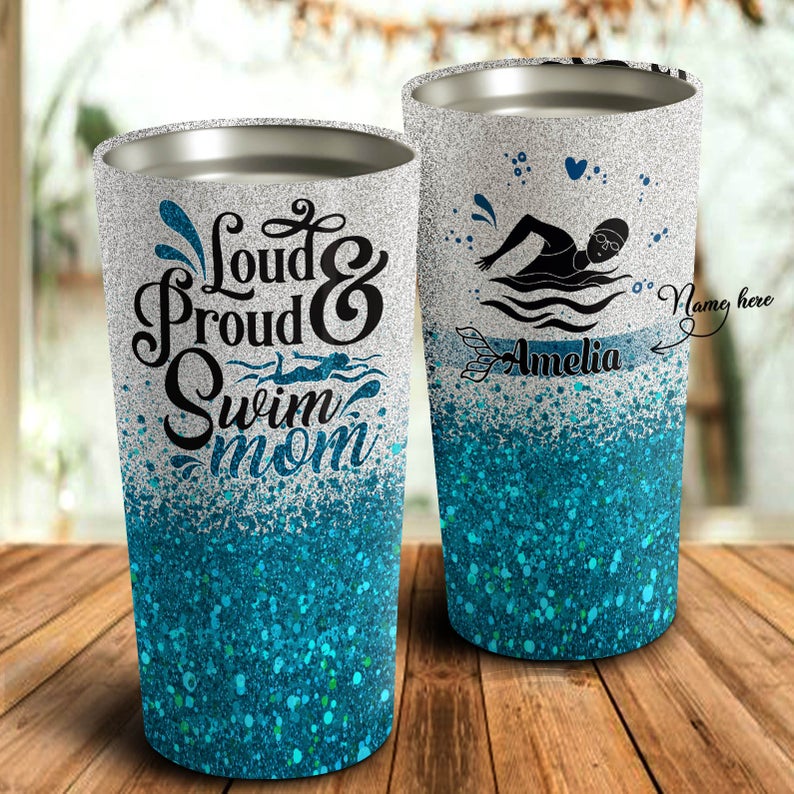 For the mom who has a daughter or daughters on the swim team, get this personalized matching mom-daughter tumbler set ($33)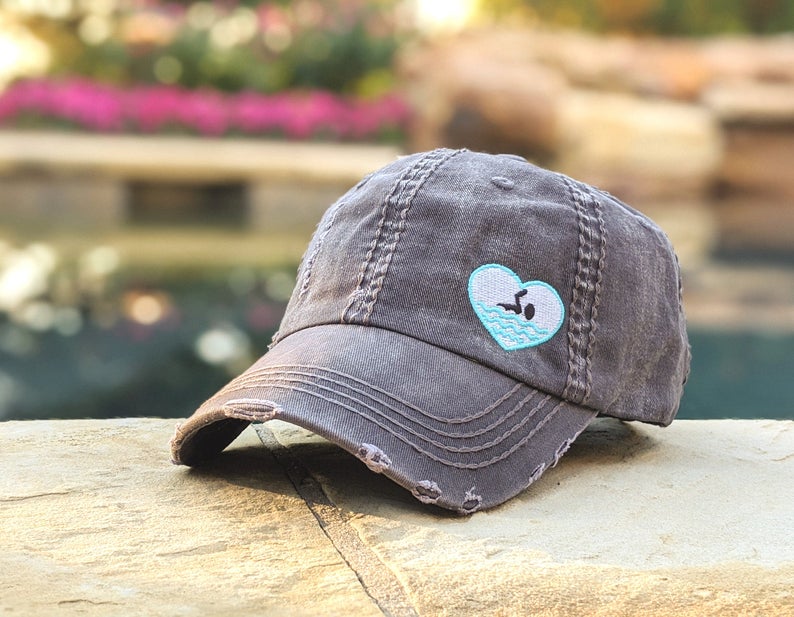 I'm a cap girl so I found this cap with a swimmer inside a heart so adorable! Swim cap- $19.89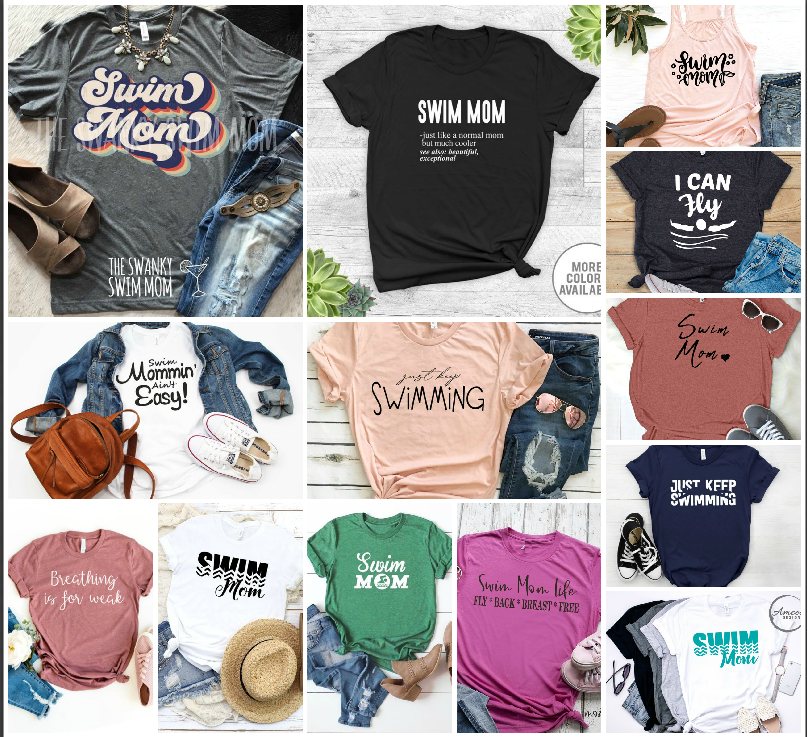 Be chic  and rep your kid's sport with these cute assorted "Swim Mom" graphic t-shirts (starting at $10)