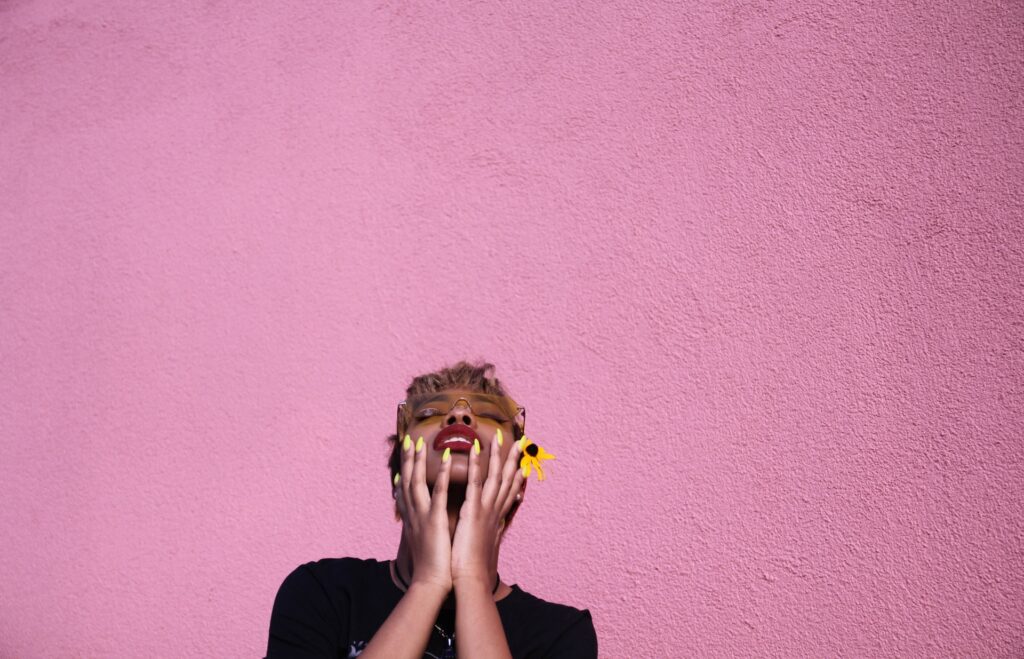 Dark skin women nail inspiration images are hard to come by.
Before you head to the nail salon or purchase a nail polish color, often times you want to see how it would look like completely on your skin tone. Obviously, you cannot uncap a sealed bottle and paint your nails in advance. Therefore, you either have to guess and hope it comes out fine or, alternatively, you search online for images of women with similar complexion that you have in the colors in the nail polish you're interested in purchasing.
As a person with dark skin who loves to switch up her nail color, I've found it challenging to find images of women with darker skin tones on Pinterest and other visual search platforms that feature fashion inspos.
As such, I decided to curate some photos and feature myself in the nail color in consideration of other women out there like me who similarly struggle in this arena.
1. Mint green or aquamarine

Mint or Aquamarine is a cool attention grabbing color. This shade contrasts well against dark skin and stands out for sure. It's one of my faves to rock especially on vacation or during the Spring when looking to switch up the wardrobe for warmer months.

2. White

You gotta love the stark contrast of white against dark skin. It stands out as much as mint green but is not as flamboyant a shade. White looks classic and can be worn in corporate and traditional work settings.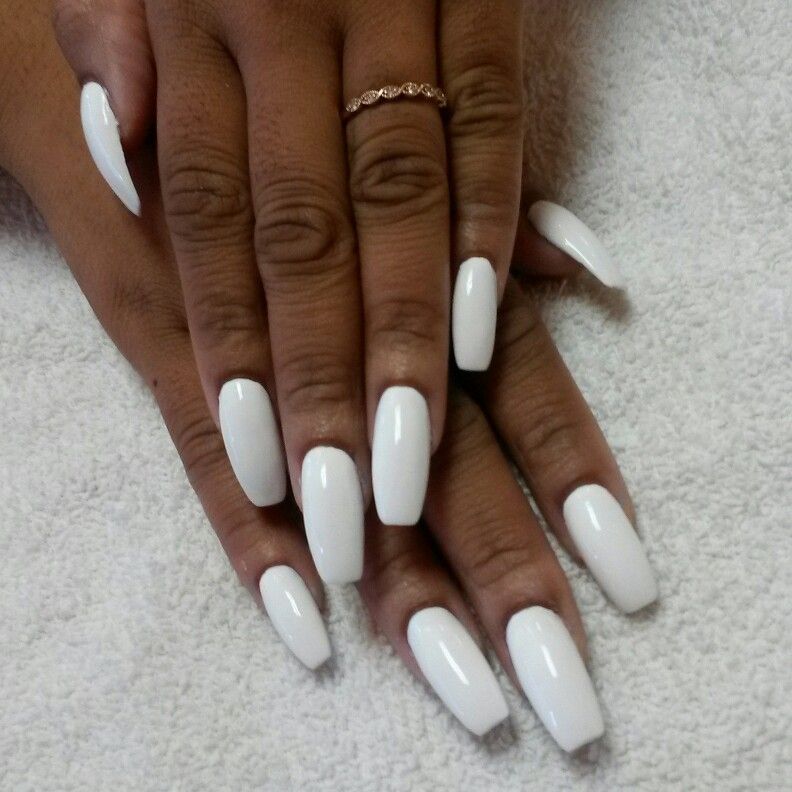 3. Brown

With brown being so close a color for brown people or deeply tan and olive complexioned people, it makes sense that this hue complements well with their skin. This axiom is true for light brown to darker brown shades of this nail color. All aspects of the spectrum work!


4. Green

Dark green is also a complementary color to deep tan and brown skin so you cannot go wrong painting your toe and fingernails in this shade. It's a wonderful tone for the Fall  and Winter months for those who live in seasonal climates.


5. Yellow
Sunny yellow can brighten the mood. It's a bold color that is so vibrant it will steal all the attention. It may be too bold for conservative settings but for anyone who wants to mix up their style and elevate their fashion level, this is the perfect pick!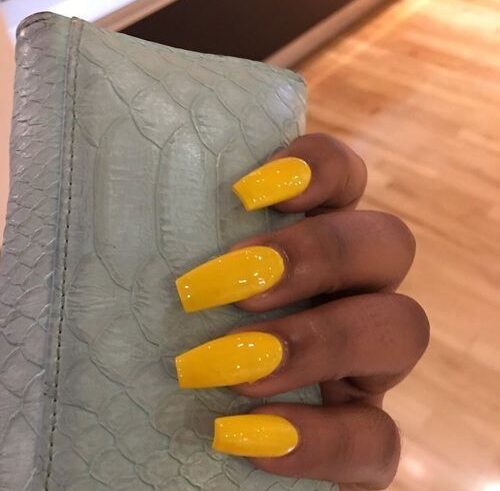 6. Grey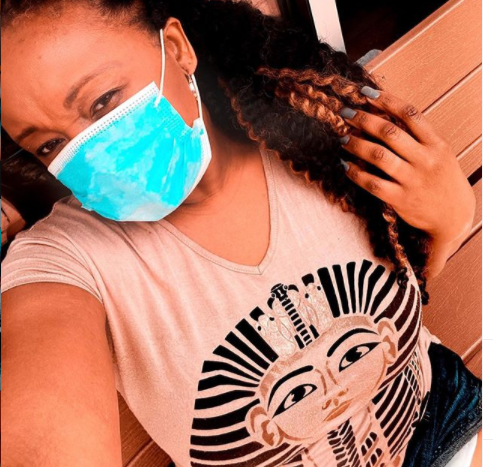 Grey is a natural and neutral shade that is still dynamic albeit in a very subtle yet classic way.  Grey also complements any skin color from pasty white to blue black. All complexions work well with grey.

7. Burgundy
Another earthy warm tone is wine, magenta or burgundy. This hue is beautiful and classically attractive and is a good shade for work and formal events. They work on short, medium or long nails.
8. Blue


I love the stark complement of a dark blue nail polish against the rich hue of melanin enriched skun. Whether your nails are long or short, this color is a beautiful shade for modern women.

9. Gold

You can wear a metallic gold or a softer matte or muted version of gold  and know you will look polished and well put together. Gold is an understated shade but can be ornate at the same time.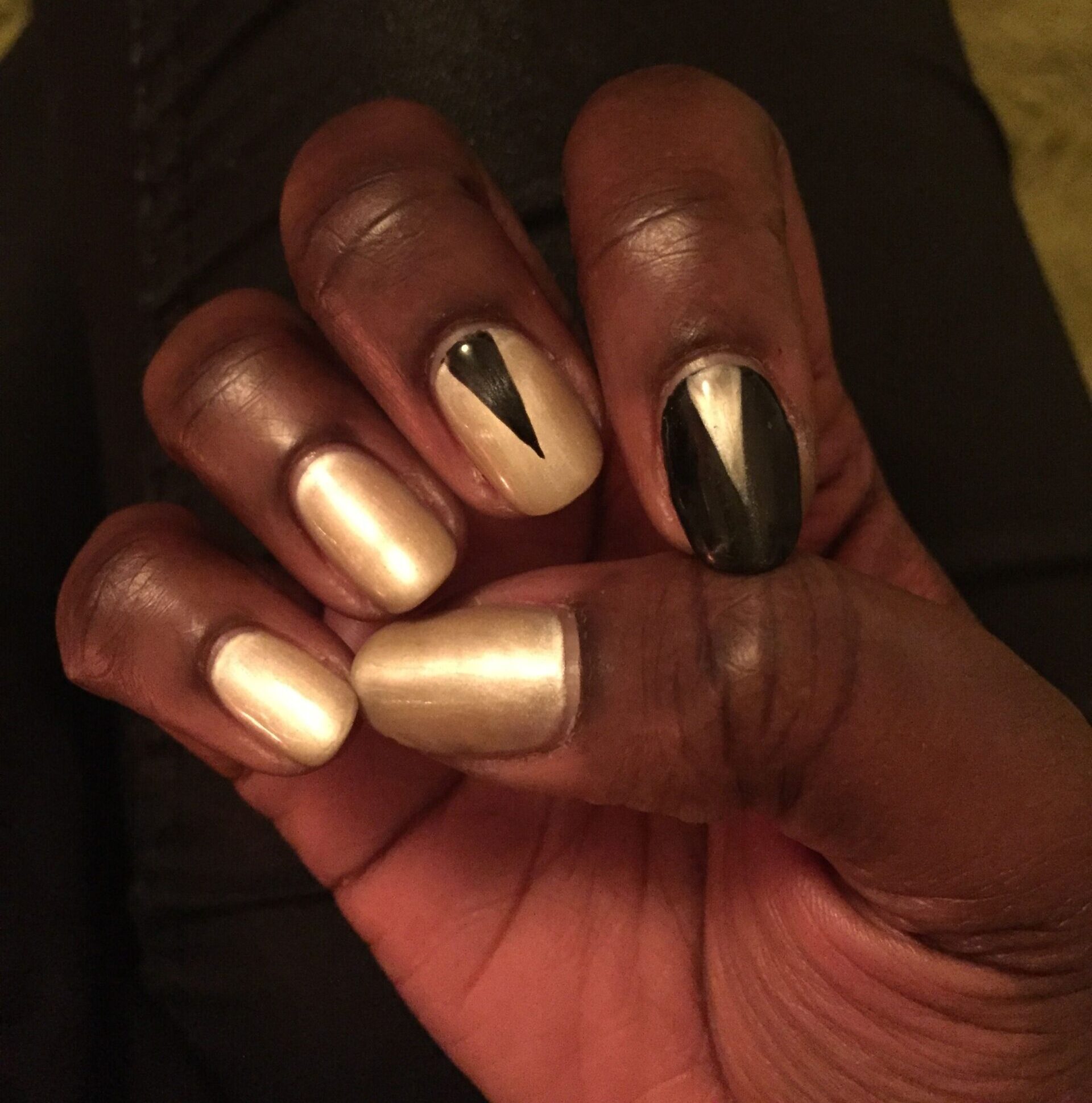 10. Turquoise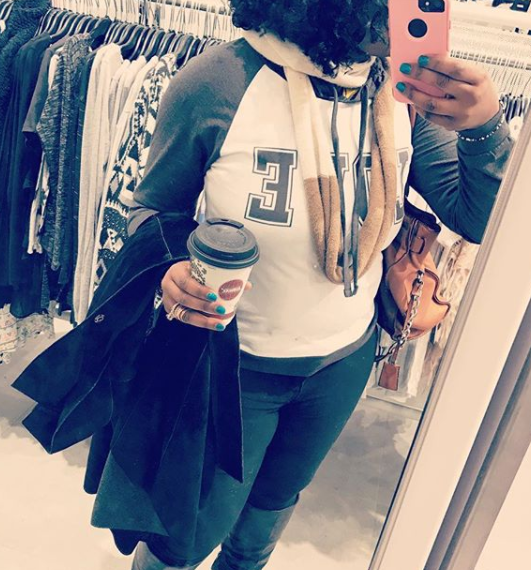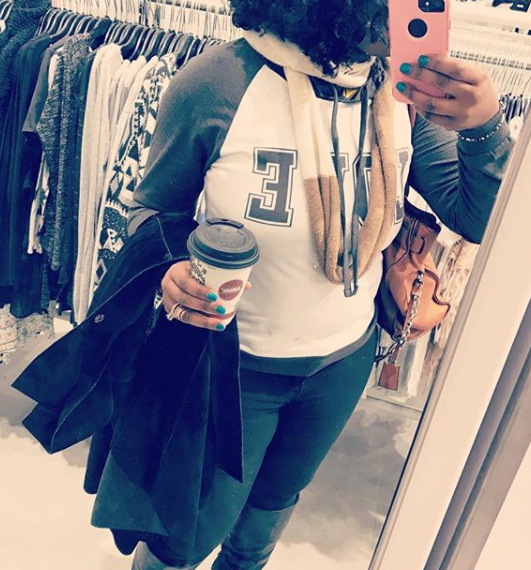 I love this shade of blue because it always turns heads. It makes me happy and lets the world know you're upbeat and ready to capture the day. Okay, maybe that is overstating things a bit but turquoise is a wonderful color.


11. Pink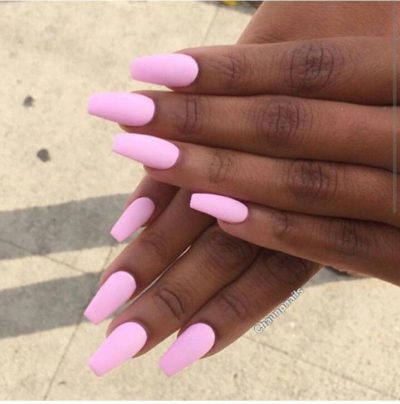 A traditional feminine color is pink and out of all colors, I think this hue of nail polish is the most vibrant for dark or very tan skin colors. You can match your make up easily in pink. Whether baby pink or hot pink or blush pink, try it in every shade.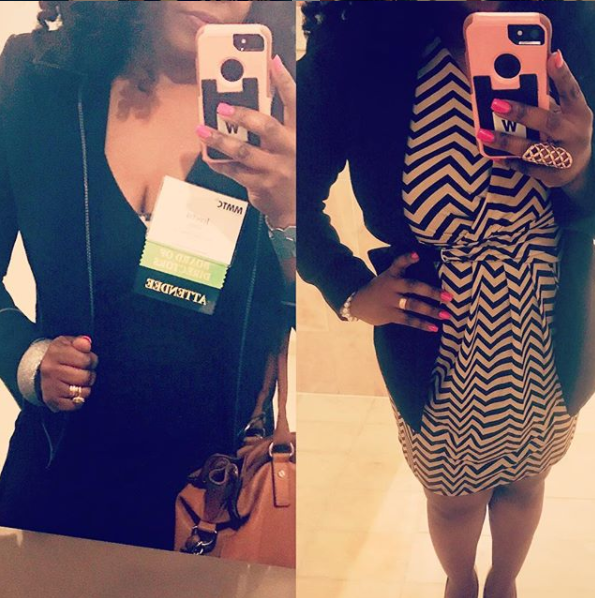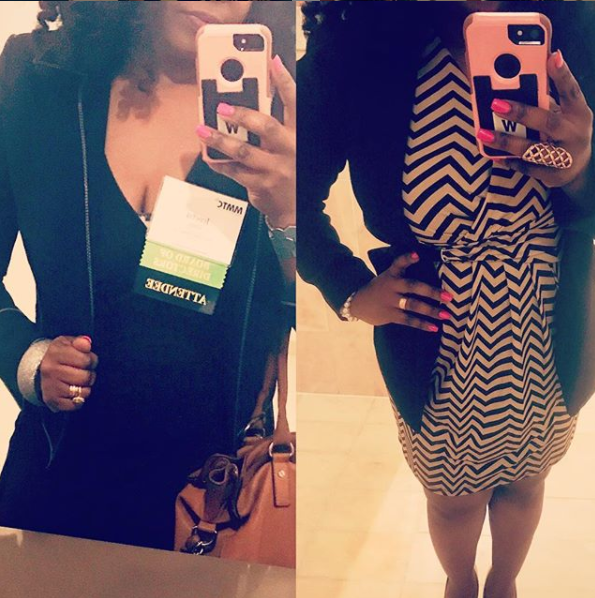 12. Indigo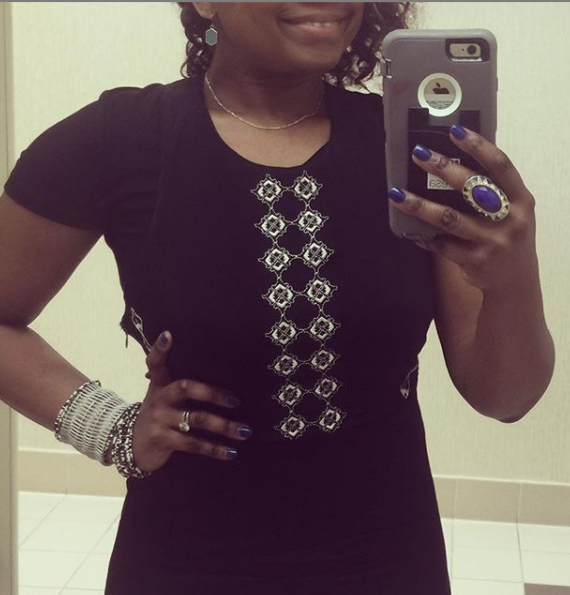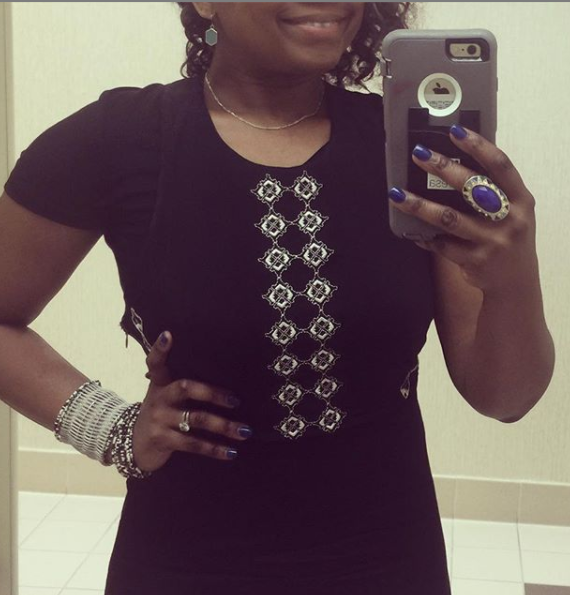 This is close to blue and purple and for that reason is  very fun shade of nail polish. In Autumn, indigo nails go well with your warm scarves, layers and boots weather.
13. Orange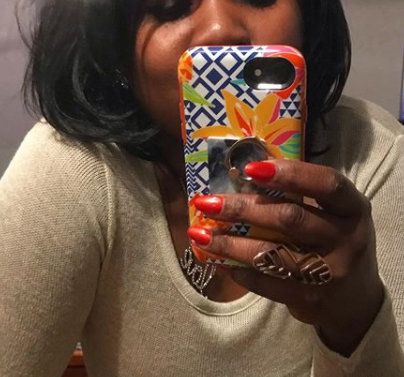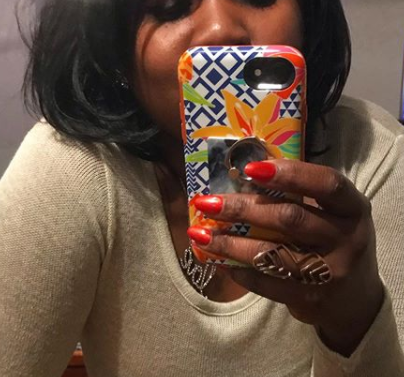 Orange is another warm tone that I love. You can try lighter shades like Sherbet or mid range orange in Tangerine or super bright Neon orange. All shades complement well with melanin rich skin.
14. Red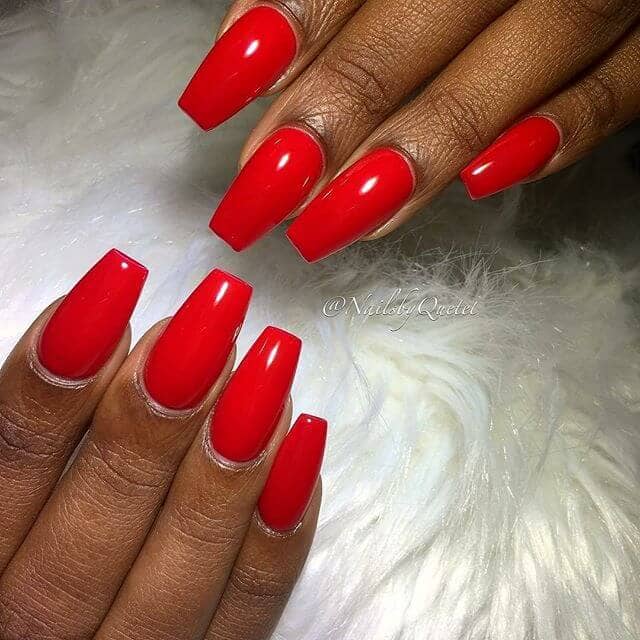 When I think of Winter, I think of candy apple red nail polish. This color looks great on any complexion and especially on highly melanated skin!
15. Peach



Peach is a lovely Summer color. It's light and airy and complements darker hued inviduals perectly!
16. Neon Green
This exotic color looks great on dark complexions. It is so outrageous on anyone so don't be afraid to be confident and go brave in this!
17. Nude

A clear top coat or a very pale pink that resembles the nail bed flatters all shades and colors.
There you go! Go brave or go natural! Have it your way, ladies!