Next week is Thanksgiving in the US and this year, health experts and government officials are recommending that everyone forego the large family gatherings with out-of-town guests and instead have a small private meal at home with just the immediate family.
Those of us planning on adhering to this suggestion will spare ourselves the hassle of getting dressed up to join others or invite others into our home.  While going total casual and having Thanksgiving dinner in our PJs would be fun, there is a less lazy route: dress in a shirt dress in flannel material!
It's soft, and the Buffalo check is homey. Slip on a pair of cozy ballet slippers and you're good to go and don't have to worry about what to wear for Thanksgiving this year.
The Universal Appeal of T-Shirt Dress
The shirt dress with a collar universally flatters all shapes, body types and silhouettes, even expecting mamas-to-be.  In fact, the easy-to-wear versatile silhouette is appealing in case you plan to take photos for the gram.
You can actually put some effort into the endeavor by wearing a tee shirt or turtleneck or camis underneath it.
Land's End
makes a long-sleeved flannel knee-lentgh belted dress. The material is soft and made of quality material that are well stitched and runs for just
$49.97  
In addition to the Buffalo check pattern, it comes in other patterns as well. The belt is also removable.
If I were splurging, I'd invest in Salvator Ferragamo Joy Ballet Flats, to wear to Thanksgiving dinner this year, but sensibly, Vera Wang's affordable Simply Vera's Berner Women's Flex Round-Toe Ballet which is a modest $17.99 is a better fiscally more responsible route.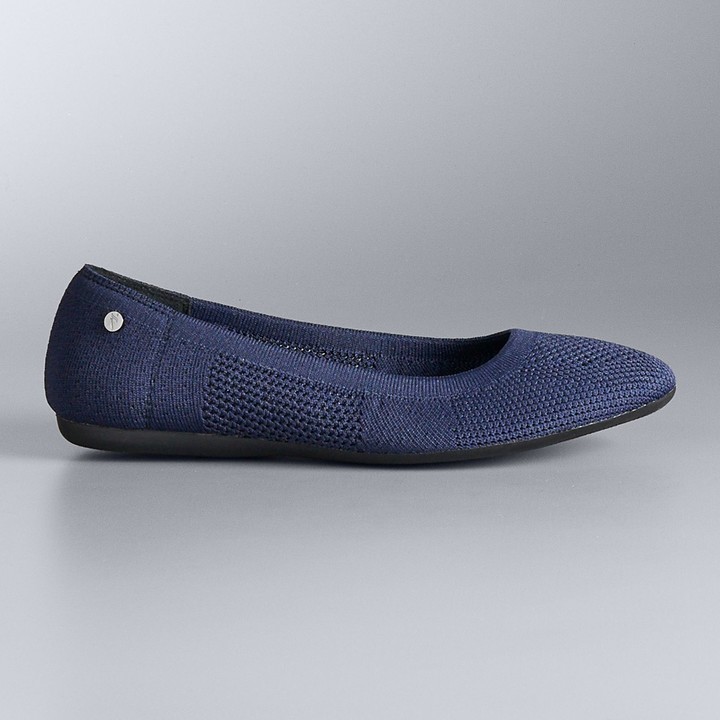 OTHER PLAID SHIRT DRESSES
OTHER BALLET FLATS
Upgrade the Basic Look
To upgrade this super casual look a bit, tie your hair in a bun, drape a scarf around your neck and swap out the ballet flats for pumps or booties.
I like the H&M woven scarf which runs just $12.97 and I think is on sale this fall for like $10!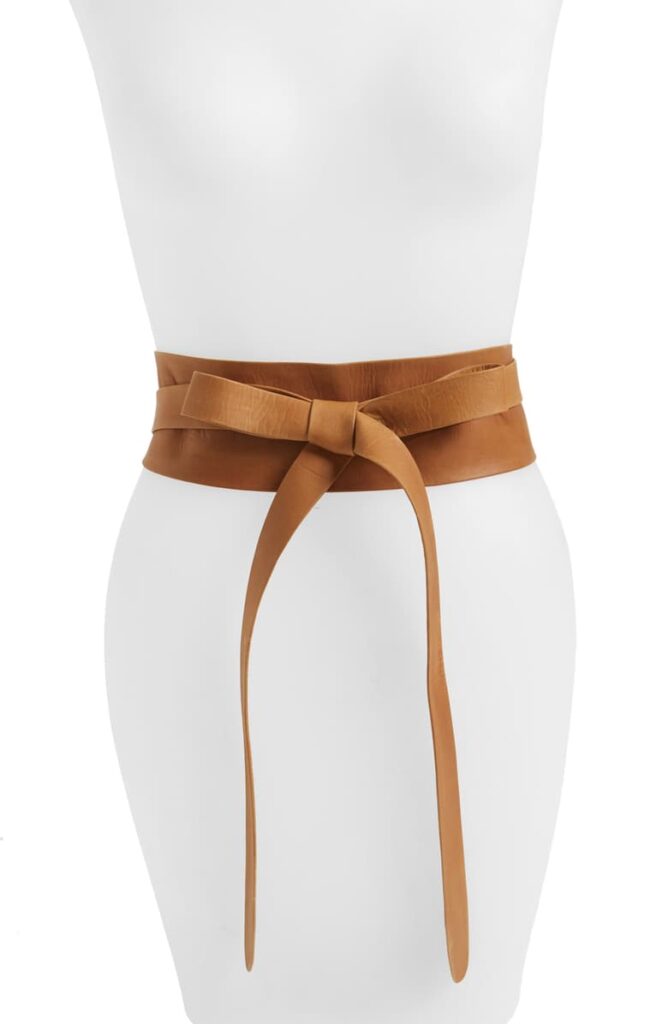 I like to mix up original items. I'd swap out the original belt with belt  more  edge like the handmade leather wrap  belt by  Ada.
Wearing pumps is cool if you're a heel type of woman. They are conservative yet still always on trend and you can get them in a low heel too.  I prefer booties.  My fave booties are peep toe ones though they require you to have your tails polished and well pedicured.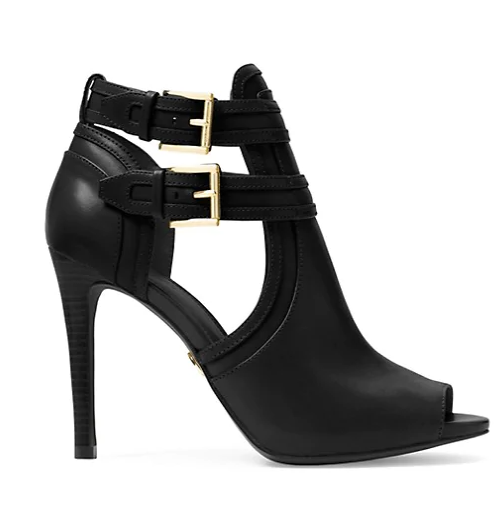 I like Michael Kors Blaze Peep-Toe Leather Booties!
Ditch the Plaid and Upscale It With a Wrap Dress
If you're from one of those families that do not "do casual" for major holidays and you treat Thanksgiving meal like a formal occassion, you can still be comfortable and shi shi at the same time by opting for an elegant wrap dress instead of a t-shirt dresss.
A knee length of longer version of the dress would also make it more dressy.  Wear your nice pearls and switch out the pumps for elegant heels or a nice pair of calf or knee-height boots. .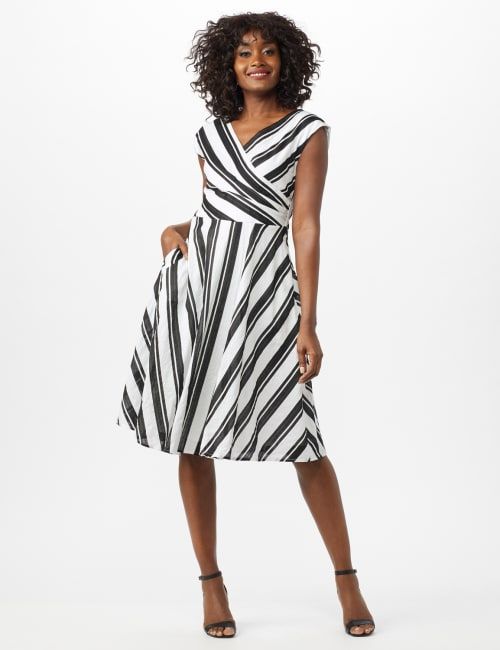 I like Dress Barn's striped cotton faux wrap dress which is currently on sale for $44, down from $75.

A String of Pearls or A Necklace Upgrades The Look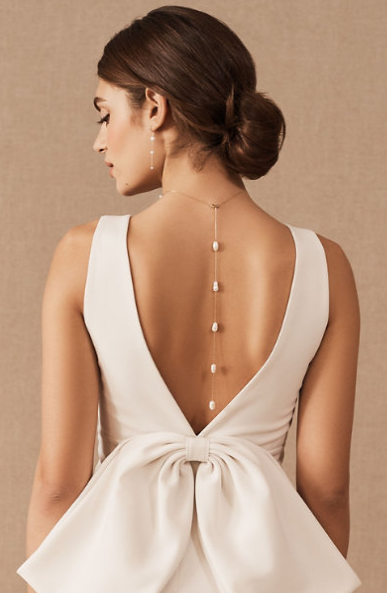 I am obsessed with the Wolfe Back Pearl by jeweler Serefina is exquisite way to show off a toned back. Dotted with baroque pearls, this necklace is perfect to drape for a showstopping back detail. It's only $69 which is a steal in my book.
A pristine pair of heels complete the look.
The candle in this collage is Jo Malone LondonEnglish Pear & Freesia Candle.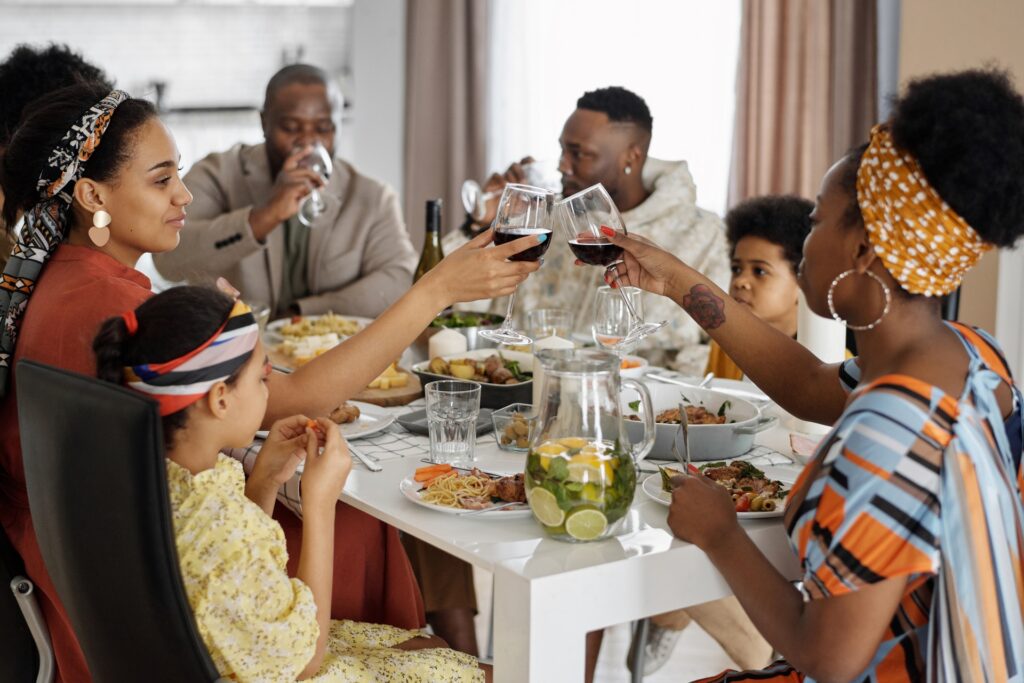 Black Friday Shopping outfit
Finally, the next day, my plan is to throw on an oversized comfy sweater over a pair of jeggings and head Black Friday shopping.
GET THE LOOK!
Dark Green Hooded Drop Shoulder Sweatshirt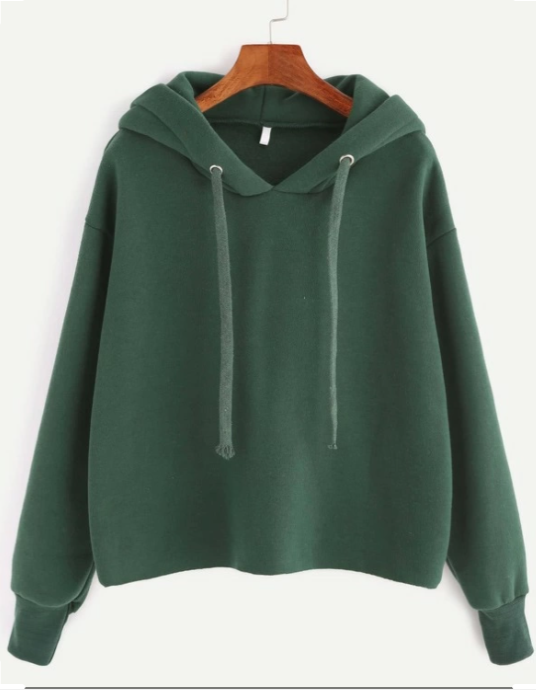 Faux leather Spanx jeggings
Balenciaga iphone cover
Herschel Mini Backpack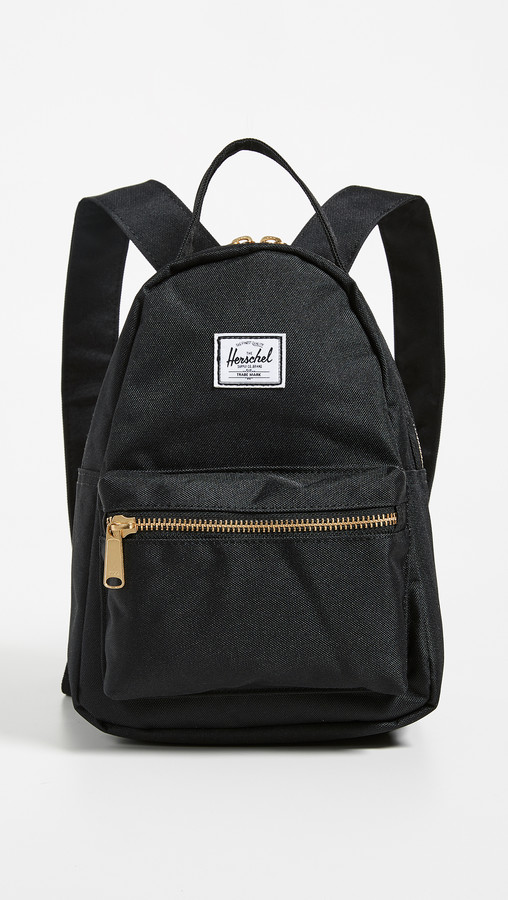 Apple Watch