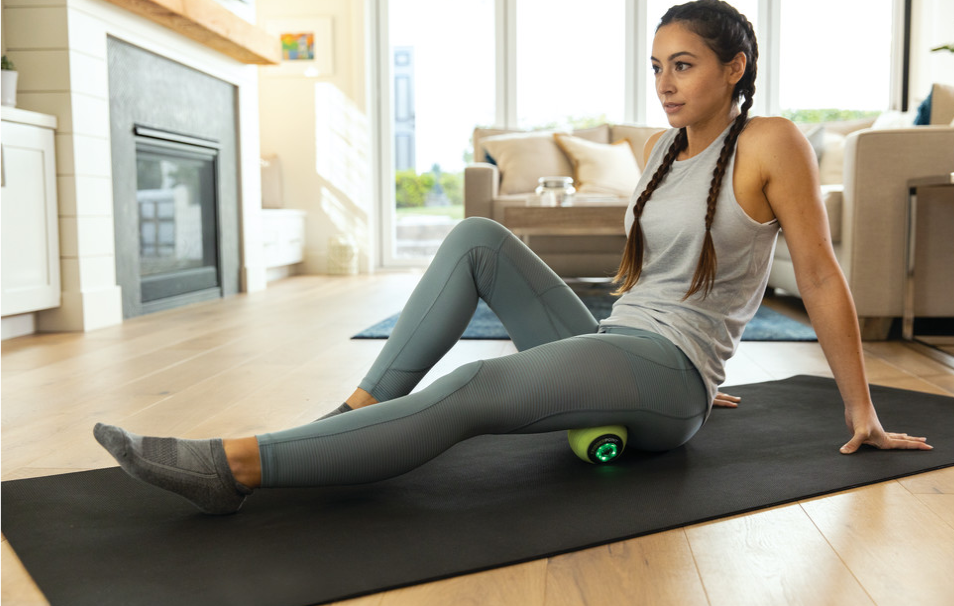 Because the pandemic has limited opportunities for student athletes to train and compete this year, they have to find in or near home creative ways to stay active and fit and maintain their skills.
These are gifts that your student athlete would love to receive this year for the holiday gift-buying season.
---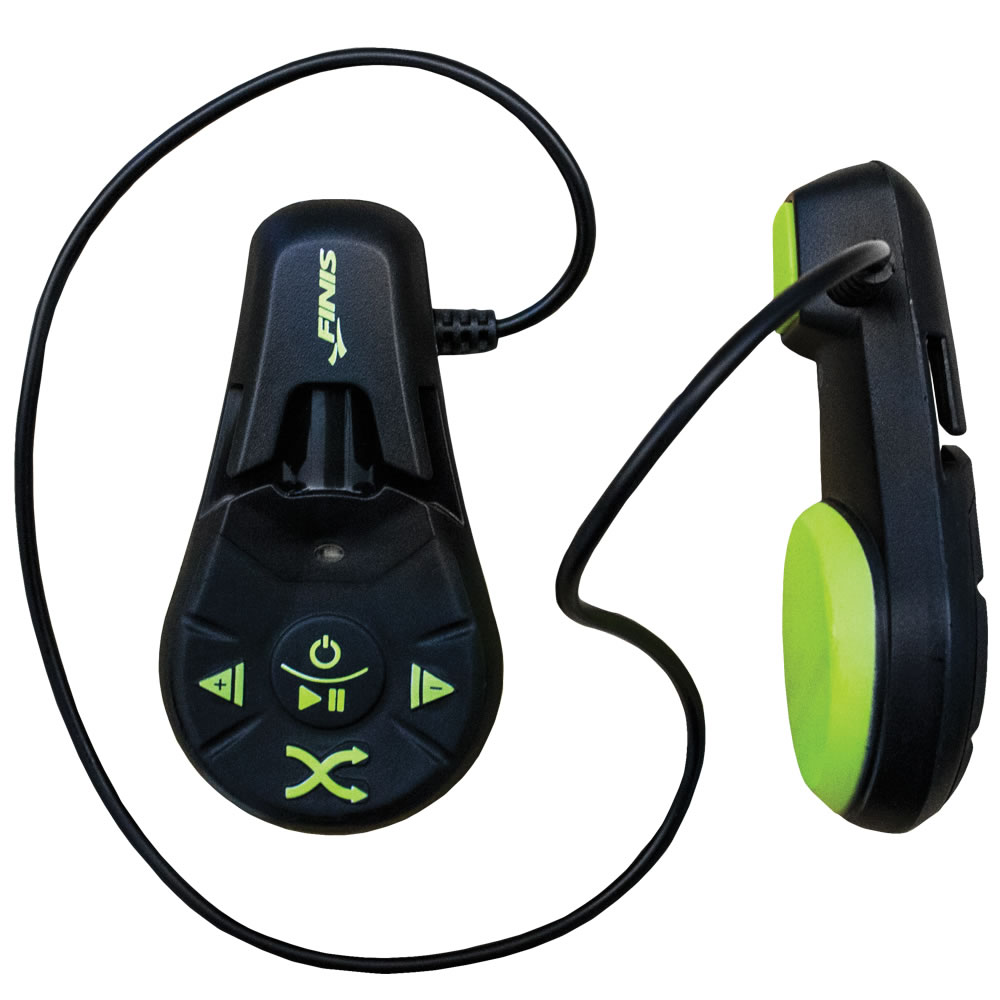 UNDERWATER PLAYER
The swimmer in your life will appreciate the Finis SwiMP3 player which uses bone conduction to deliver sound from your cheekbones to your inner ear. The player delivers a surprisingly crisp sound and can enhance the enjoyment of any workout, whether you are listening to music or podcasts. It supports MP3 and wma audio formats compatible iTunes; listen to music, audiobooks, podcasts and more.
Users recommend getting an add on to the manufacturer warranty as they stop working after a year or so. but you can get new ones with the warranty!
FINIS
$79.99
---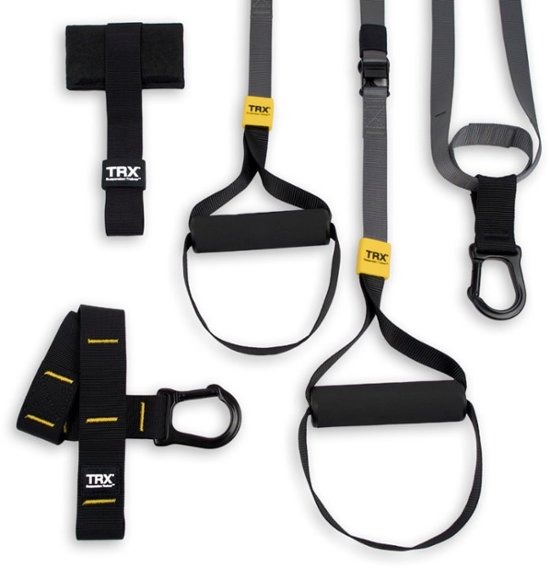 TRX Suspension System
The TRX suspension system are the best for training specific muscle groups and isolating areas to target for strength training.
The system itself was created by a former Navy SEAL that uses your own body weight to get a full-body workout. The kit comes with instructions for doing hundreds of different routines that can challenge everyone from beginners to extreme athletes.
It's pretty hardcore but intermediate users can benefit from included workouts.
TRX
$99.99
---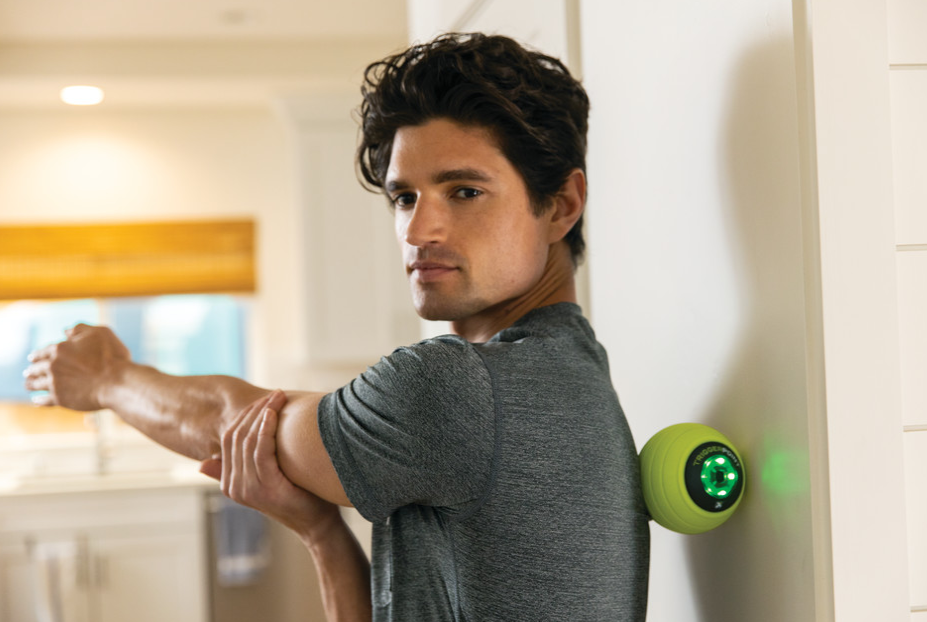 MASSAGE BALL
The TriggerPoint MB Vibe massage ball is a must-have for athletes who want to perform at their optimal level day in and day out. Combined with the spherical design for multi-directional rolling, the roller's vibrations penetrate deep into muscles to target tense muscles with precision.
Ideal for use before a workout, the vibrating massage ball loosens and lengthens muscles to increase flexibility.
TripperPoint
$79.99
---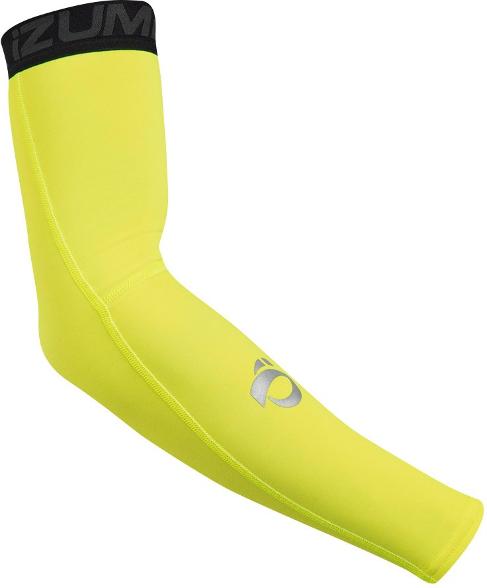 THERMAL ARM SLEEVE
Cyclists, runners, hikers, and climbers will appreciate a pair of Pearl Izumi Thermal Arm Warmers when embarking on an early-morning or cold weather workout. The anatomical design ensures a comfortable fit, while the four-layer thermal construction generates enough heat to be toasty but not overly hot.
Pearl Izumi
$16.99
---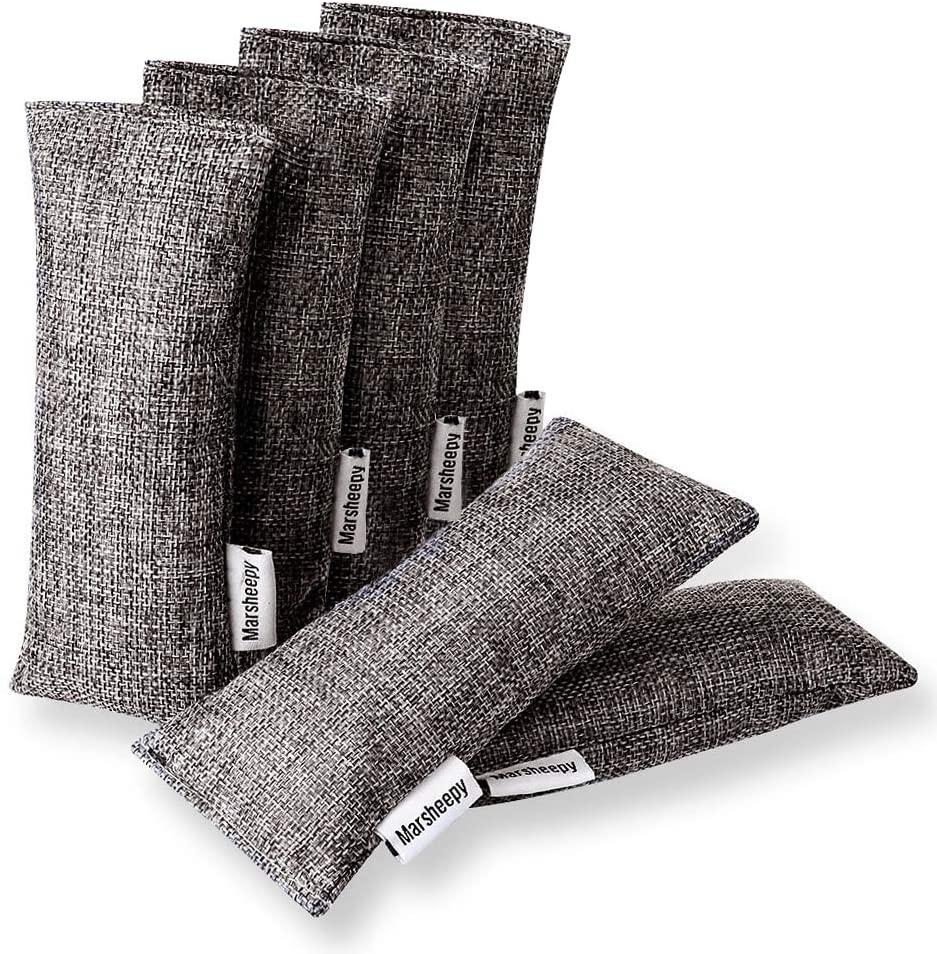 GYM BAG & SHOES ODOR ELIMINATOR
This is more of a stocking stuffer than a gift, but Marsheepy's charcoal bags naturally absorb moisture and smells from shoes and stinky gym bags. Putting them on your shoe closet overnight will remove the shoe smell all while leaving no scent of its own. They also can be used for other applications as a dehumidifier on small enclosed places, or musty basements. Get a kit of 12.
Marsheepy
$24.95
---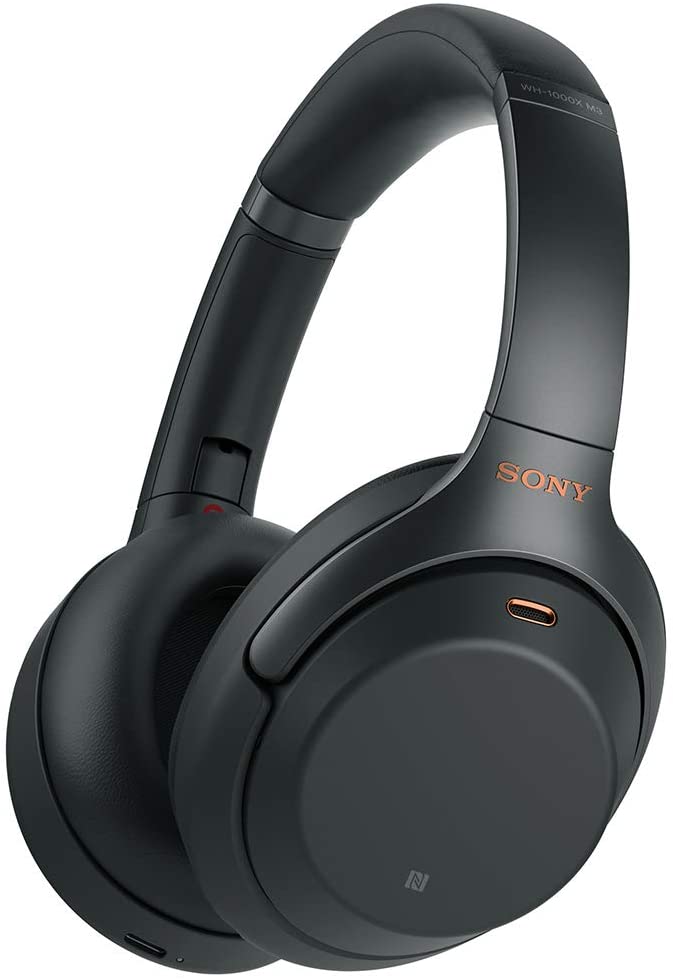 NOISE CANCELLING HEADPHONE
First, for all athletes, these headphones are great for tuning out the distractions and noise, getting laser focused before performance and helping work out time pass quickly or getting them them get in the right mind set to compete.
Now these headphones can get pretty pricey so I would only recommend getting the higher end on the list for the very responsible kid who isn't going to leave it around carelessly, on the floor by the pool where it can get wet or damaged or forget it out in the open on the field in a public park.
It is on par with Bose's, the gold standard in home audio equipment.
SONY
$99.95
---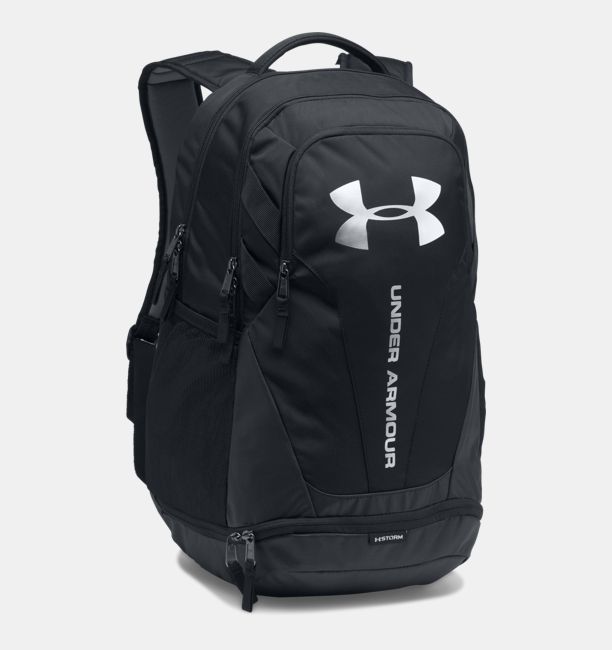 WORK OUT BACK PACK
Student athletes got a lot of gear, uniform and sport-related equipment they have to lug to school, to practice and to games, meets, tournaments and competitions.  They need a back with a lot of compartments internal and external so they can organize all their stuff.
The UA Hustle 4.0 Backpack is the ultimate back pack for any student athlete. It has a front pocket for shoes and lots of interior pockets to separate all the gear and keep the soiled stuff separate from the clean.
The side pockets can hold large 24 ounce bottles of water or recyclable water bottles. It's light weight and sturdy for a sports bag only.
Under Armour
$99.95
---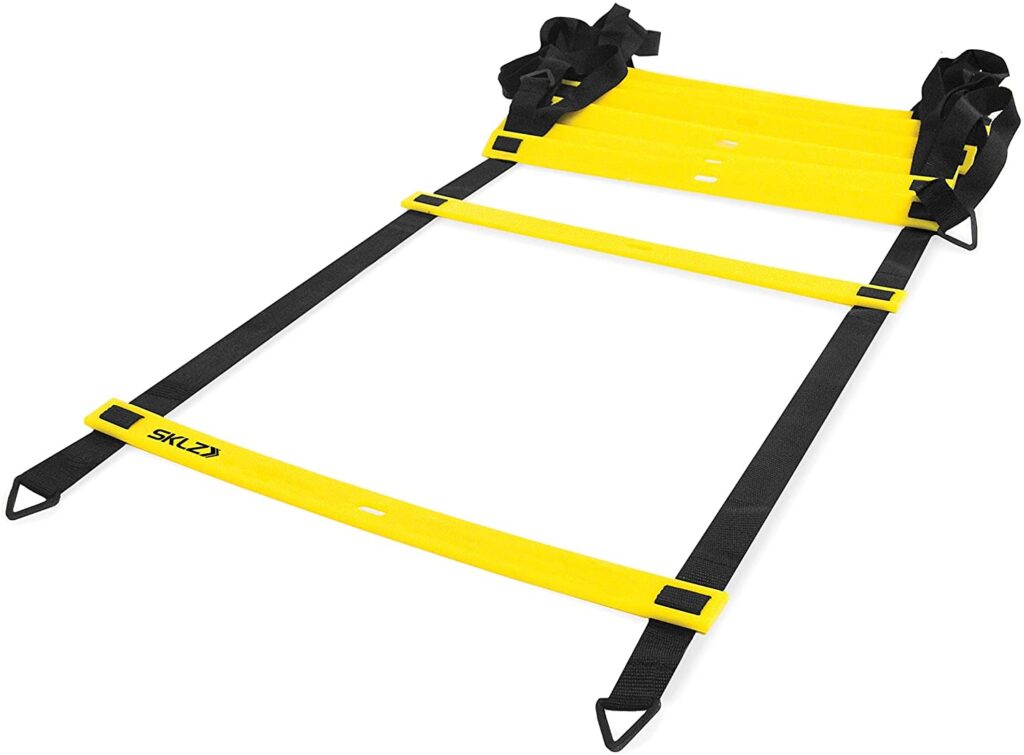 AGILITY LADDER
You'd think every student basketball player athlete would want an official Spalding NBA Basketball and a portable backboard to practice at home with. Yes, those too, but the serious ones are thinking ahead.
Per the experts, an agility ladder like the SKLZ ladder is a great tool for ambitious basketball players who want to improve their footwork and coordination.
SKLZ
$26.99
---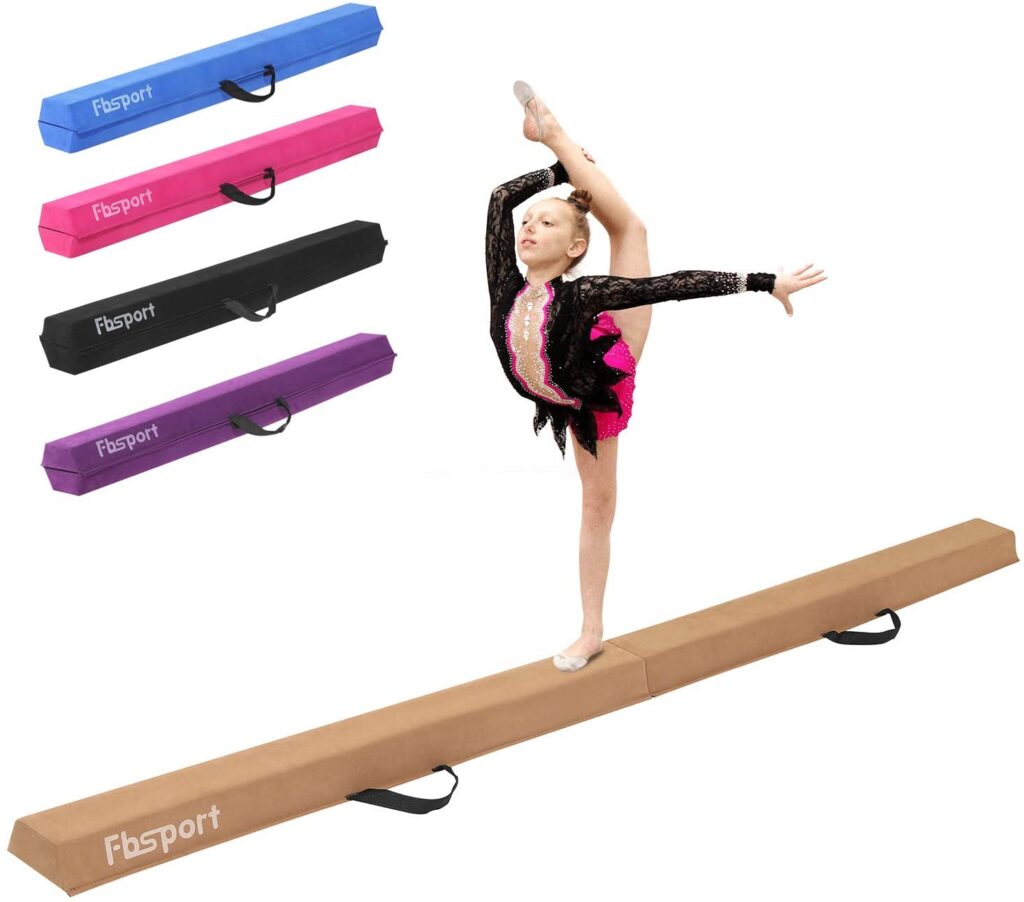 PORTABLE GYM BEAM
For your gymnast, there is still time to get an FBSPORT floorbeam from Amazon in time for Christmas. This adjustable and foldable portable beam has a 5-inch to which is the same width as those used in competitions but has a 6 inch base to stabilize it so it won't topple over. 
It's made of high density EVA foam, and its padded beam is covered in suede-like material with a nonslip rubber bottom for a soft sturdy practice surface that won't flatten over time.
FBSPOR
$63.95
---
HIGH PERFORMANCE SWEATSHIRT
A lovely high performing sweathshirt is a great gift.
Nike's Court line has these popular hoodies for after play tennis. It's made of French Terry cloth and has a boxy shape which makes it unisex although Nike sells a female and male version of the hoodie!
It comes in other colors than the traditional Tennis white and you can still get it in time for Christmas!
NIKE
$70.00
---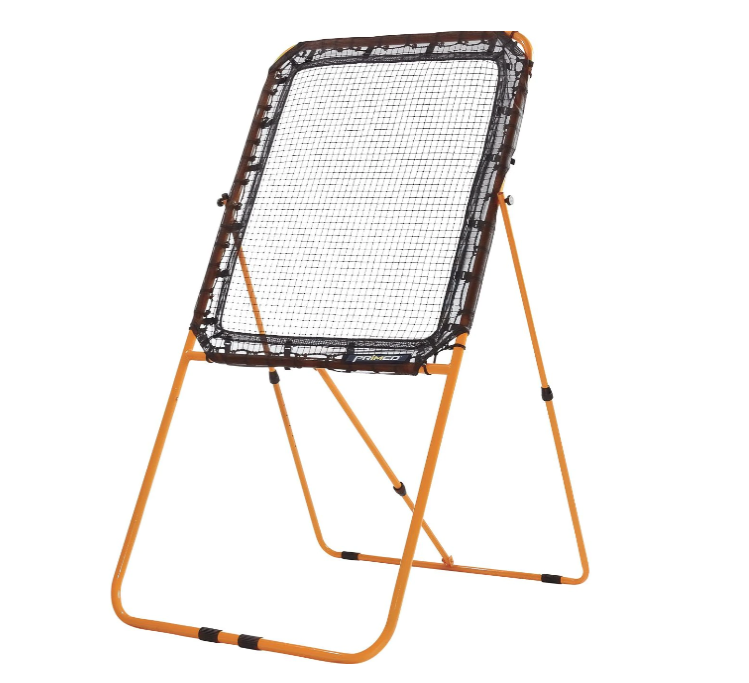 LACROSSE REBOUNDER
 To help your lacrosse player hone his or her passing and catching skills, a lacrosse rebounder is a great gift for a goalie, offensive player or for team practice drills to increase your kid's reaction skills.
FBSPOR
$149.95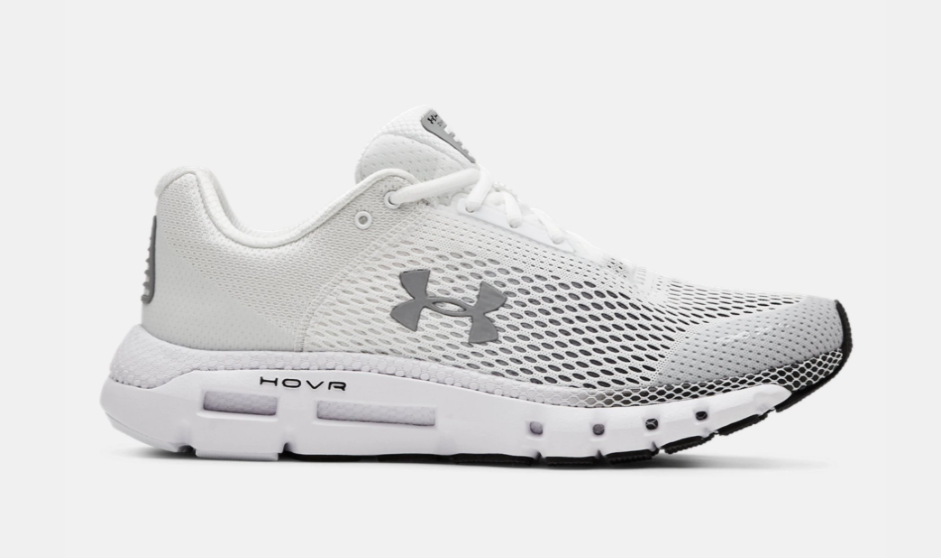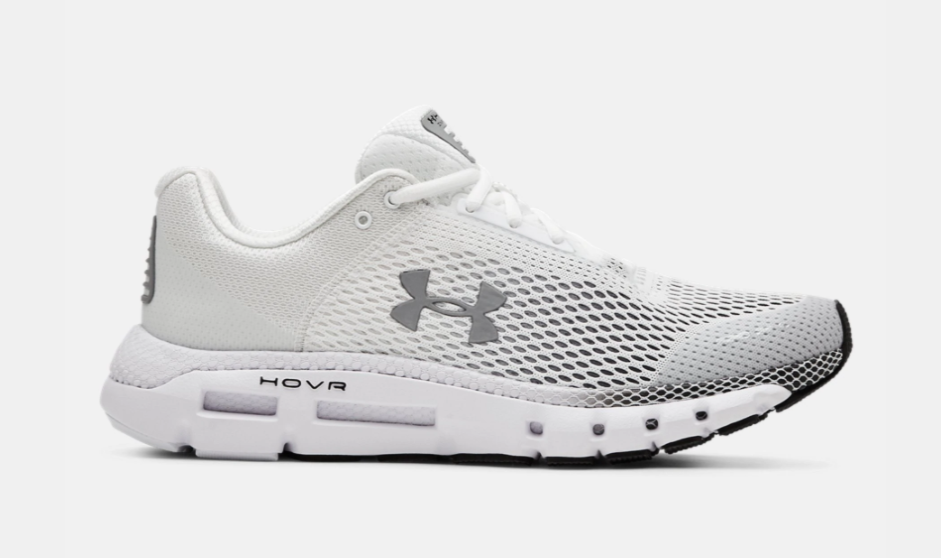 ATHLETIC SHOES
 For running, there are many brands that offer superior quality shoes.  My two sons' high school is sponsored by Under Armour and we have had success for three years in the HOVR Infinite  which lasts an entire season of training runs and meets. Don't just take my word for it. The HOVR won Runner's World Magazine's recommended running shoe recognition this year!
The best tech in the shoe is the  'zero gravity feel' to maintain energy return that helps eliminate impact step after step. It's a good shoe overall and has great reviews.
Under Armour
$109.90
---
happy holidays shopping!