Dressing for a warm rainy day isn't quite as simple as bundling up during chilly rainstorms — so I thought it definitely warranted its own article. (See our guide to what to wear on cold rainy days for tips for those chillier storms!)
After all, when it's hot and sticky out, the last thing you want to wear is a pair of heavy winter rain boots. I've learned this the hard way.
Here are our faves!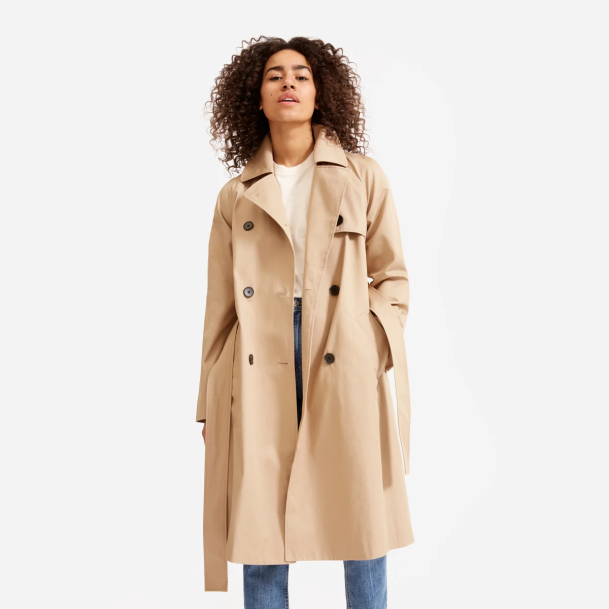 The Modern Trench Coat
It doesn't have to be waterproof, but it should be made from a fabric that dries relatively quickly. 
Cotton and synthetics, like rayon and polyester, all fit the bill. (Just make sure to avoid wool, as it gets heavy when wet and takes forever to dry!)
Print Folding Umbrella
If the forecast is predicting heavy rain and winds, a compact umbrella is a sensible option.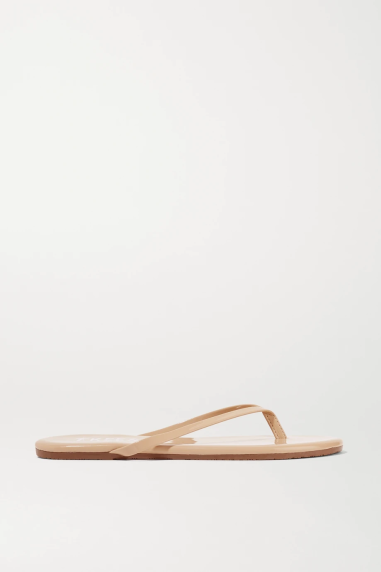 TKEES
These nude sandals are patent leather so they should hold up well in a downpour.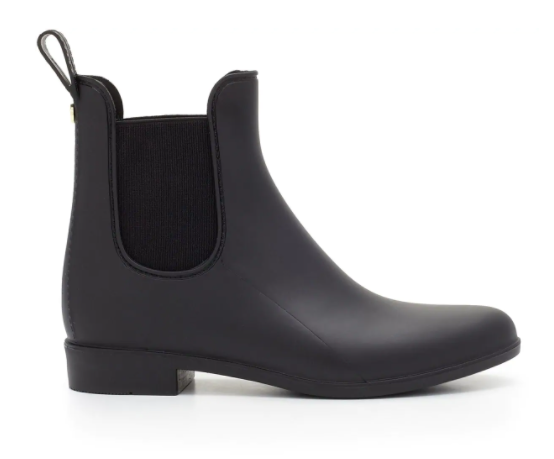 TINSLEY RUBBER RAIN BOOT
Short rain boots are a cinch to style – just wear them the way you would wear normal ankle boots!