These gifts are perfect for every kind of 9-year-old.
It can be difficult to pick gifts for kids who are not quite teenagers but also not "little kids" anymore.
One Shop TODAY contributor who has tweens said she's paid close attention to what ends up in the donation bin three months after the holidays and what her tweens actually want to hold onto throughout the year. In her house, it seems to be all about creativity, family game nights, expressing their individuality and, of course, video games. Always video games.
Below, we've rounded up some of the best gift ideas for 9-year-old girls and boys this year.
Whether your tween is into decorating their bedroom or building with Legos, we've got you covered with everything you need to make their gifts as unique as they are.
HERE ARE SOME OF OUR BEST GIFTS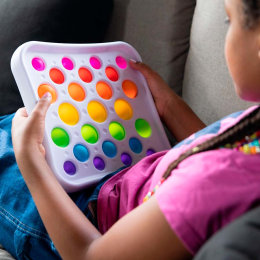 Dimpl Pops Deluxe
$24.95
Chances are, your 9-year-old is obsessed with the Poppit! trend. These dimpl pops are similar with 25 bubbles to poke and pop, while also encouraging fine motor skills, sensory learning, and calmness.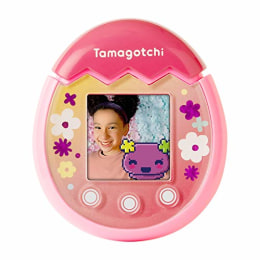 Tamagotchi Pix
$59.97
Part of the Toy Insider's Hot 20 list, the new Tamagotchi Pix features a color screen and camera to interact with your virtual pet. It also has 17 games to keep your character happy, and you can connect with friends to go on play dates, exchange gifts and explore.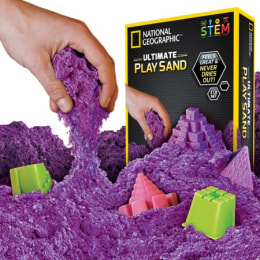 National Geographic Play Sand
$12.99
Using sand that is kinetic, meaning it sticks only to itself, this kit is generally mess free and beyond fun. The sand is the perfect texture to mold into any shape, so kids can build castles or pyramids easily.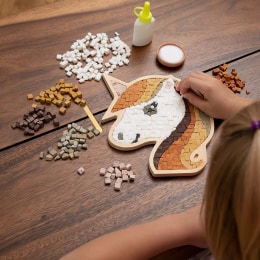 Make A Real Mosaic Unicorn
$24.95
Your child can make a professional grade mosaic with this unique kit. All of the stones are cut by real mosaic artists from Tunisia, you just have to fit them together like a puzzle. Afterwards, fill the dish with glue and display your majestic unicorn! The kit is also available with other animals such as koalas and tigers.