Treat yourself to our list of scary, sweet and high-quality Halloween buys to dress your home for the season.
Conjure the creep, make magic and summon the mysterious, my pretty! While it's always a treat to shop for new Halloween decor each year, it's even more delightful when you invest in bits and baubles that are fit to fright for years to come.
Save up for a single item that you know you'll look forward to pulling out at the beginning of each Halloween season. Not only does this technique promote money well spent, but it adds a sentimental touch to your haunting decor that increases with each passing season.
The time to haunt your home for All Hallows' Eve is here, and we're reaching in our grimoire to treat you to the most-charmed shopping of the season. Even better? All of our fretful finds are crafted from high-quality materials and promise to bring strife, horror and scary-chic style to your home for many Halloweens to come.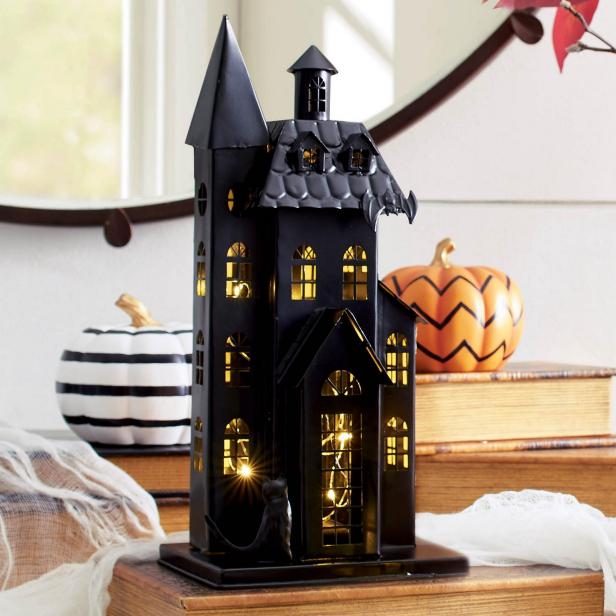 Pre-Lit Haunted House
$59.50
Conjure spellbinding style for your dining table or entry console with this dramatic pre-lit haunted house. The ominous abode boasts a glossy midnight finish and comes adorned with things that go bump in the night: an ominous black cat and dangling Dracula bat. Polish off your table or entry vignette with this haunted house surrounded by grim gourds, wart-ridden pumpkins, ominous bare branches and tapered candles in brass or silver-plated candlesticks.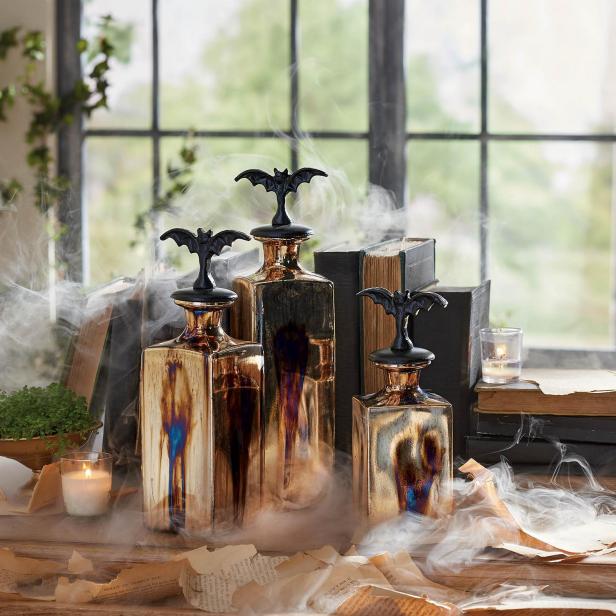 Metallic Apothecary Jars
$99.50
Give your kitchen counters a grim makeover with this ghoulishly glam Halloween canister set. The bat-clad trio comes with metallic gold containers with creepy. bat toppers. Use the canisters to costume your sugar, flour and other familiar treats on the counter.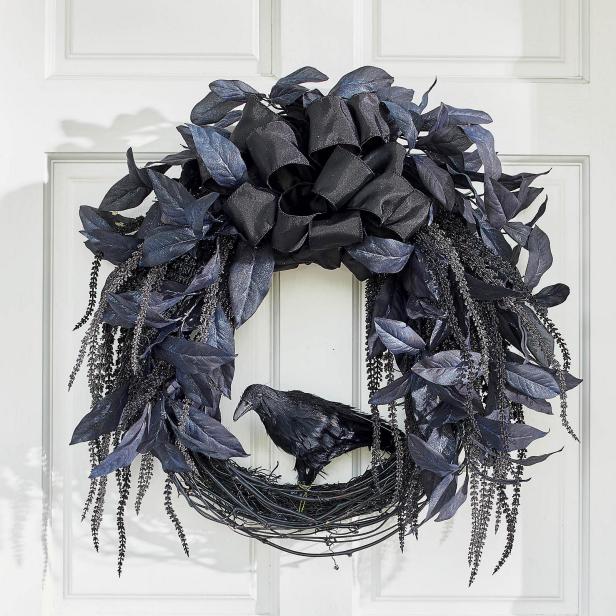 Midnight Raven Wreath
$169
Get ready for trick-or-treaters with this crow wreath that's handcrafted with care down to every last eerie detail. The inky blue, purple and black foliage add sinister style to your stoop; the all-seeing raven watches over your porch all season long.