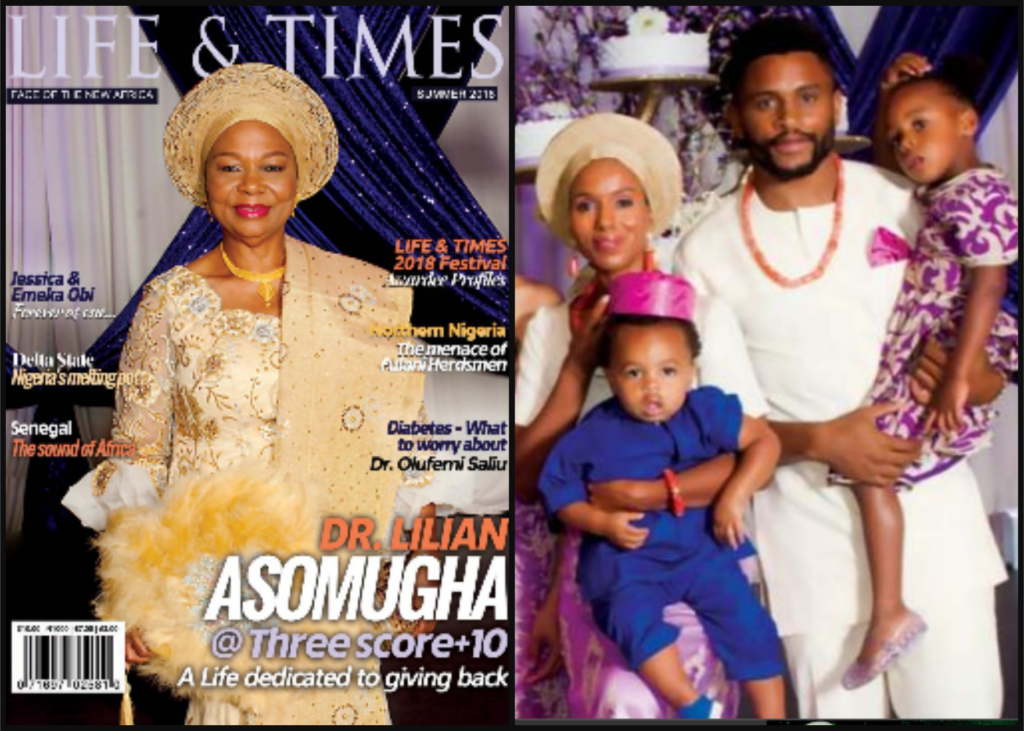 A family photo of Kerry Washington has surfaced which is a big deal because Washington is among those super private celebrities who have been able to shield their children from celebrity life altogether, and managed to have zero photos online or anywhere of them publicly.
Madame Noire, then TV One cited a tweet that featured a photo of Washington posed alongside other members of her former NFL player husband Nnamdi Asomugha's family as part of a feature inside a Nigerian magazine celebrating the life and work of the family matriarch, Dr. Lilian Asomugha.
BCK Online posted a link to the digital version of the magazine called Life & Times which published a full cover feature and interview in its Summer 2018 edition but apparently it slipped through the cracks of celeb stalkers and sleuths until recently.
It was awesome to finally get to see the offspring of the actress and her hubby, 2-year old son Caleb and 4-year old daughter Isabella, all dressed in traditional Igbo tribe clothing while posing alongside a massive family that included Washington's 12-year old stepson with Nnamdi.
The couple married in Idaho in 2014 in a very private ceremony officiated by Nnamdi's sister, Chisaraokwu Asomugha, a Silver Spring, MD minister.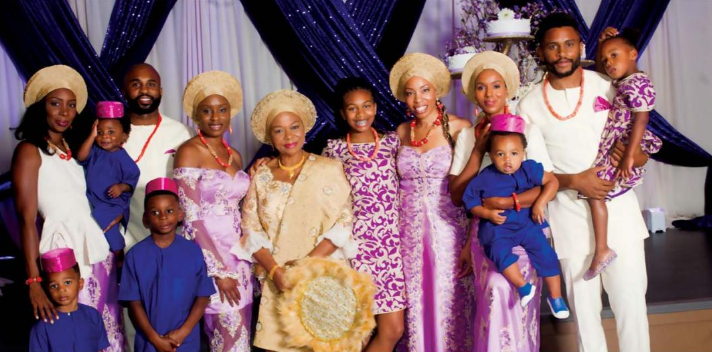 But it was equally satisfying to me to read during this Black History Month about Dr. Asomugha's immigrant story which is very similar to the story of my parents.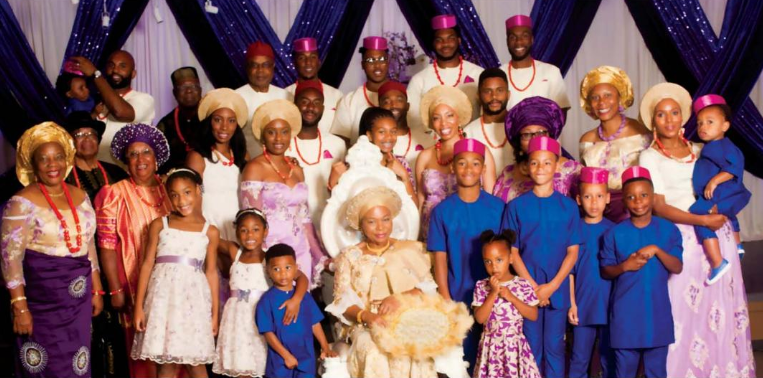 Nnamdi's dad immigrated first to America in the early 1970s before sending for his wife. They worked hard jobs while attending school and welcomed their first child before dad got a Chemistry and Petroleum Engineering degree and mom a degree in Pharmacy from the University of Texas and later a PhD in Naturopathy.
(So my story because I was born before my dad completed his Bachelor's and Masters at University of Maryland at College Park and after he sent for my mom )
Sadly, Nnamdi's dad passed away after growing a small family of four children leaving mom to raise four kids on her own, and not only did she do it, but she eventually gave back to the kids in her adopted land,America, with her son's Asomugha Foundation which takes at-risk children on college tours including to Ivy League schools among other philanthropic efforts.
Dr. Asomugha has penned 5 inspirational books including a parenting book, and started her own charity that has helped over 20,000 orphans and widows, built classrooms and schools, educated girls through college and runs an annual global female empowerment, leadership and entrepreneurial summit in their native Nigeria, West Africa. Phew!
I also dug the part of the interview when she was asked to give advice to other Nigerian families that were considering immigrating to America.
Dr. Asomugha gave a response my immigrant African parents often tell me, "Cut your coat according to your size" — in other words, take it slow, don't take shortcuts, play by the rules and don't get caught up in debt and credit cards!
Sage advice! Read more and see the photos in the digital version of the magazine below: