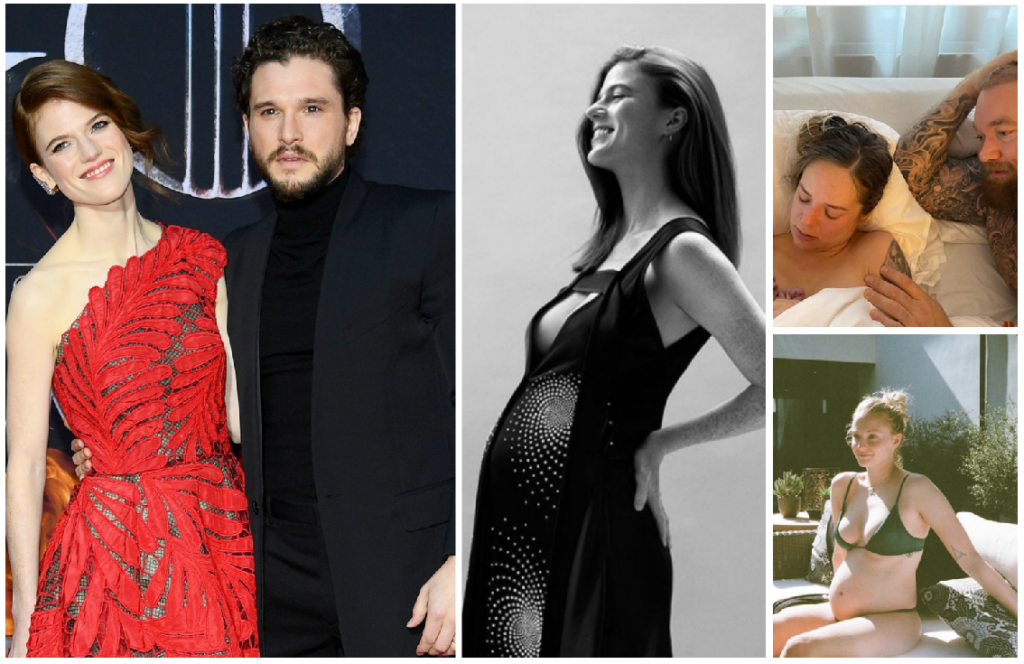 The HBO hit series Game of Thrones is having a baby boom as the actors who protrayed The Mountain, Sansa Stark and Jon Snow and Ygritte all welcomed babies recently or are expecting a child.
Iceland's Hafthor Julius Björnsson, who played  Sir Gregor Clegane, "The Mountain,"  announced Sunday that his wife Kelsey Henson welcomed a baby boy.
"After an extremely hard 2 hours and 19 mins of pushing our healthy, strong, beautiful boy arrived," he captioned a series of photos of himself, his wife and newborn on Instagram, sharing that the baby weighed over 7 pounds.
Henson wrote on her Instagram account, "Our beautiful baby boy made his grand entrance into the world at 11:19 AM on September 26th 2020 after a short and intense six hours."
"The birth was the most powerful, life-changing, empowering thing I've ever done in my entire life. We are all doing well and settling in at home as three!"
His co-star Sophie Turner welcomed her own first child, daugther Willa, who she shares with husband Joe Jonas, in July and this weekend, the private star shared a few throwback maternity photos ofher baby bump.
And just this week, it was revealed that another extremely private pair of stars, the also married Rose Leslie who playe Ygritte and her co-star and husbaqnbd Kit Harrington are expecting their first child.
The couple met on the show and married in 2018. An editor for a Brit magazine shared that news in an Instagram post which featured Leslie in a black and white photo with her growing baby bump showing.
Congrats to all!