The Fanny pack was seen on the runways this Fashion week season.
The functional bags that keep your hands free are a throwback to the 90s but back then, they were usually vinyl and brightly colored. Called a "Fanny pack" because it is worn at the waist, right above the Fanny, the reinvented fashionable ones have more variety.
They are worn across the body, at the waist or on the hip like a holster.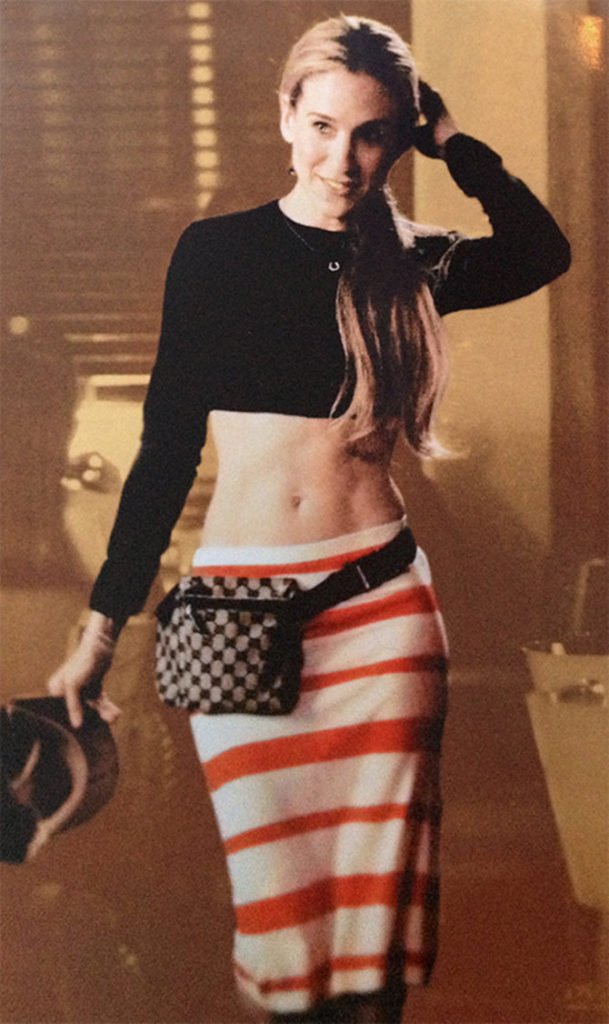 Also called a "bum bag", the bags famously made an appearance in the 2000s as seen worn by Sarah Jessica Parker's character Carrie Bradshaw on her hit HBO show Sex and the City.
Last night, I tried out the style while attending a soca music concert and out and about in DC.
I couldn't help but notice how freeing it was to not have to hold Anything.
GET THE LOOK:.