Everyone is in pajamas these days. And no one is washing clothes or doing laundry. A lot of us are relying on the same cycle of a few comfy leisure wear, old tees, comfy sweats or yoga pants.
I'm finding myself in and out of my fave workout pants. You know, the ones with the extra firm support that still feels snug and  cozy, and… you can go to sleep in if you want, then wake up and go for a quick run in!
Do you have a pair of pants like that? The brand and style I have is no longer on sale or in stock but I found three alternatives for you to consider investing in today. They're mid range in price but worth it because they can stand the test of time of repeated wash and wear.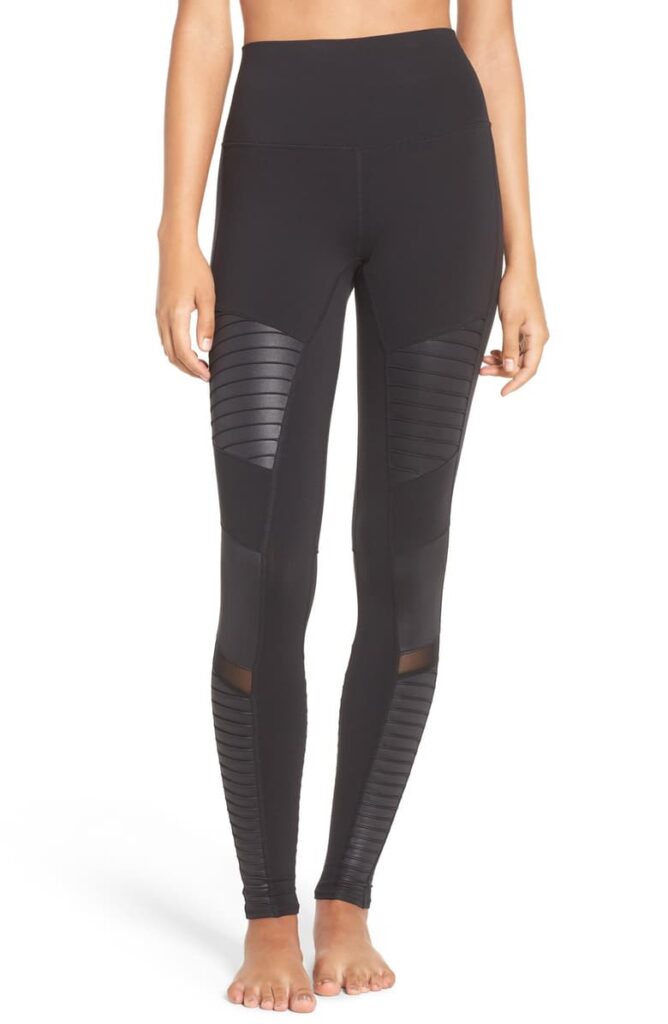 Alo Yoga  makes a pretty good pair of high waisted leggings they call the Moto Legging. They are stylish looking and comfy. BUY YOURS HERE!
BEYOND YOGA
Beyond Yoga Cozy Long Fleece Foldover Jogging Pant: If you want a jogger that is less baggy and comes in a slim fit style, then the Beyond Yoga jogger pant is for you. It's made of breathable fleece and comes to the ankle. They are so comfortable and plush, you won't want to take them off. You can wear the waist band up or down. They are super soft and they have front pockets!!!! Even though they are a slim fit, they are still relaxed and supple enough to not make you feel stuffed in them. BUY YOURS HERE!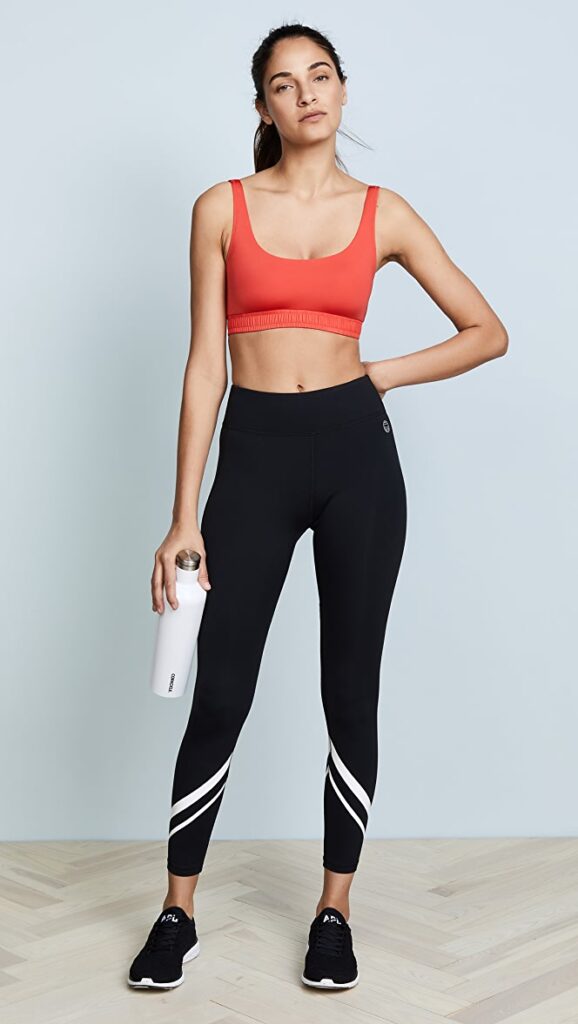 Tory Sport Women's Chevron Full Length Leggings are made of neoprene and are very comfortable to wear and they are breathable and made with wicking and COOLMAX tech that keeps you cool to when you work out. Consider getting a size up for a better fit. If you can afford it, consider getting them in more than one color.  BUY YOURS HERE!
Tory Sport is the performance luxury activewear for women by Tory Burch that seamlessly balances style and performance. Defined by classic American sportswear, Tory Sport offers a comprehensive range of stylish and wearable sports clothing and athletic wear for coming and going, running, studio, tennis and golf.
For other pieces you may need to restock into your wardrobe, here is a curated list of the top Athleisure wear brands to check out today: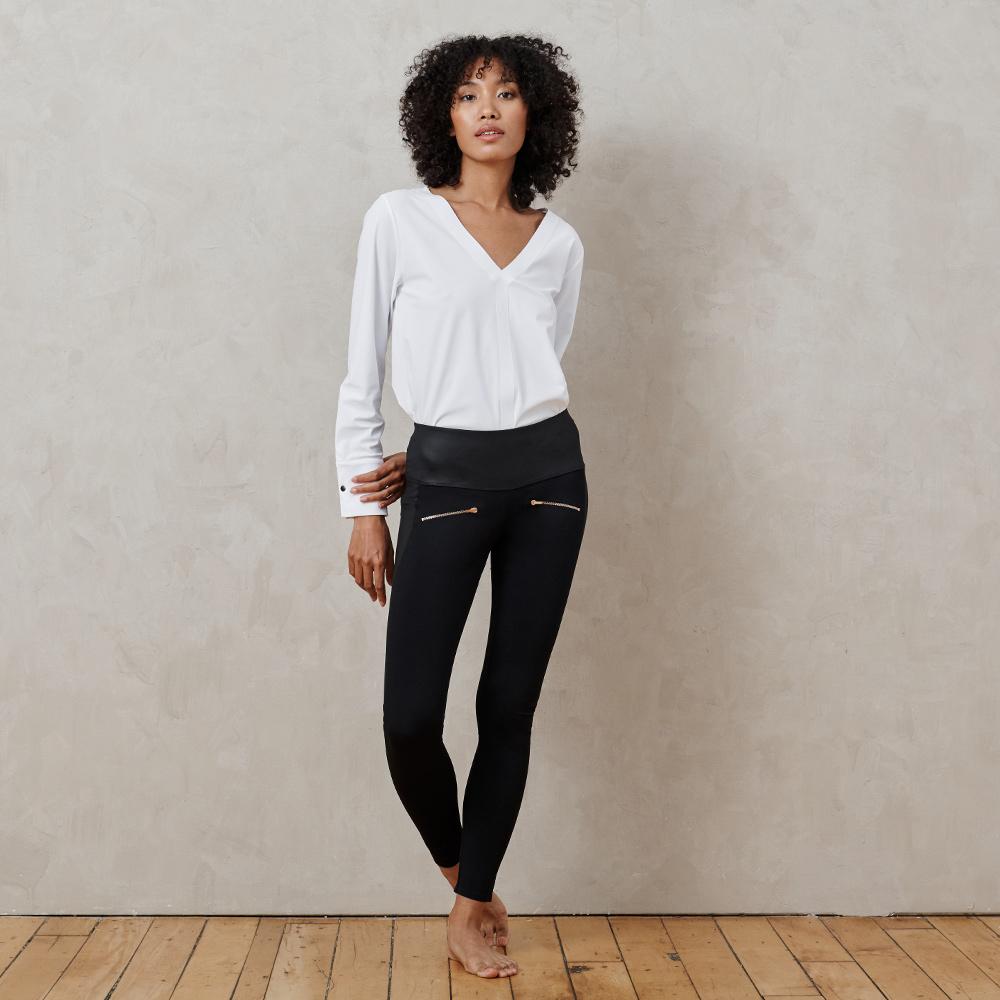 ADAY adopts a 'less-is-more' approach and a design ethos based on seasonless pieces and sustainability to offer everyday, athleisure-inspired clothes that are both performance-driven and stylish.
Every ADAY piece of clothing features novel technical material properties (sweat-wicking, quick-drying, UV- and chlorine-protected and wrinkle-free).
Tory Sport is the performance luxury activewear for women by Tory Burch
Alala is a super trendy New York City-inspired luxury activewear brand.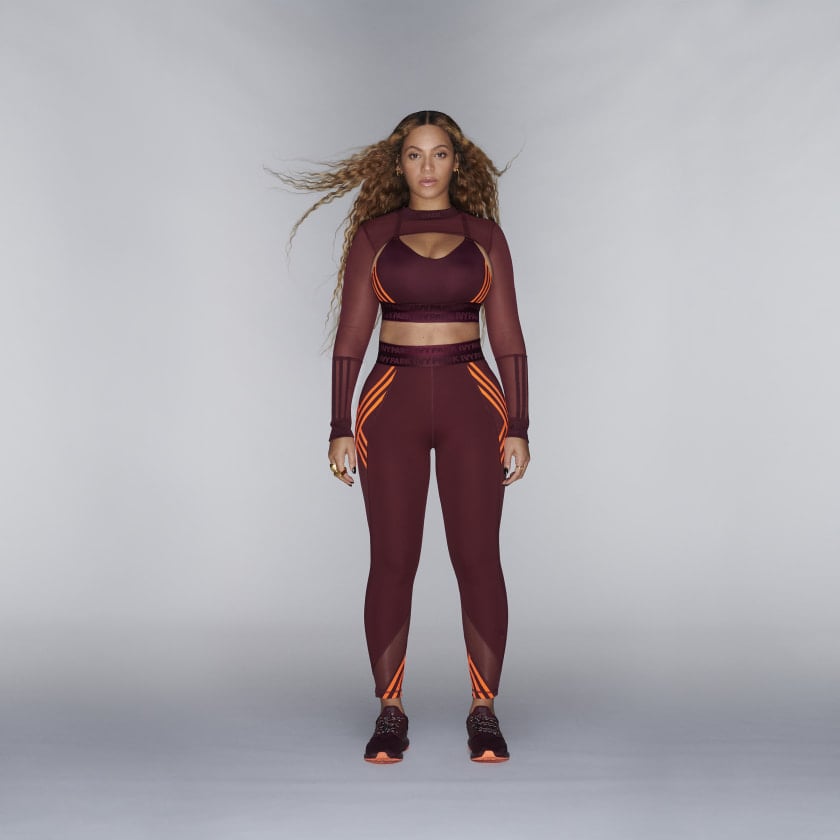 Beyoncé' Ivy Park
offers high-fashion meets high-tech performance wear. The
collection of activewear
is effortlessly cool and includes everything from sports bras to leggings, crop and oversized sweatshirts, bodysuits and more. She recently partnered with Adidas on a collection.
SHOP THE BRAND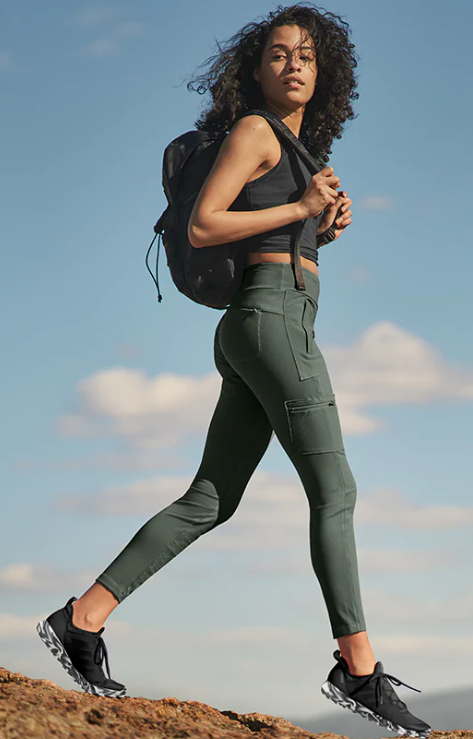 Athleta (by Gap) The Gap-owned fitness brand Athleta offers stylish athleisure wear for women and girls for a variety of activities including yoga, running, swimming, and hiking.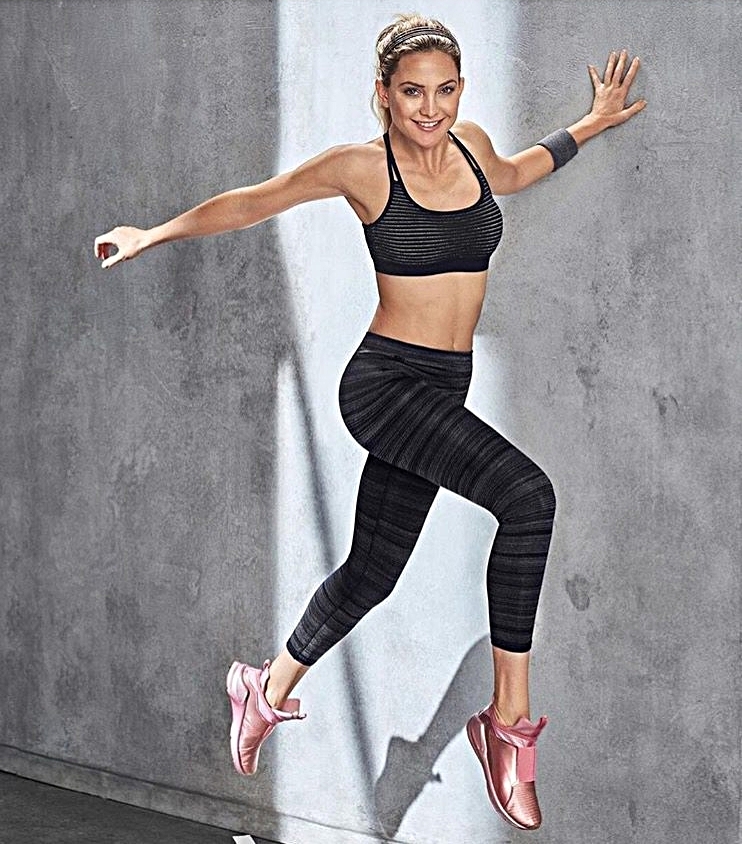 Kate Hudson's fitness fashion brand Fabletics features a collection of comfortable workout and athleisure clothing. This American retailer sells sportswear, footwear and accessories.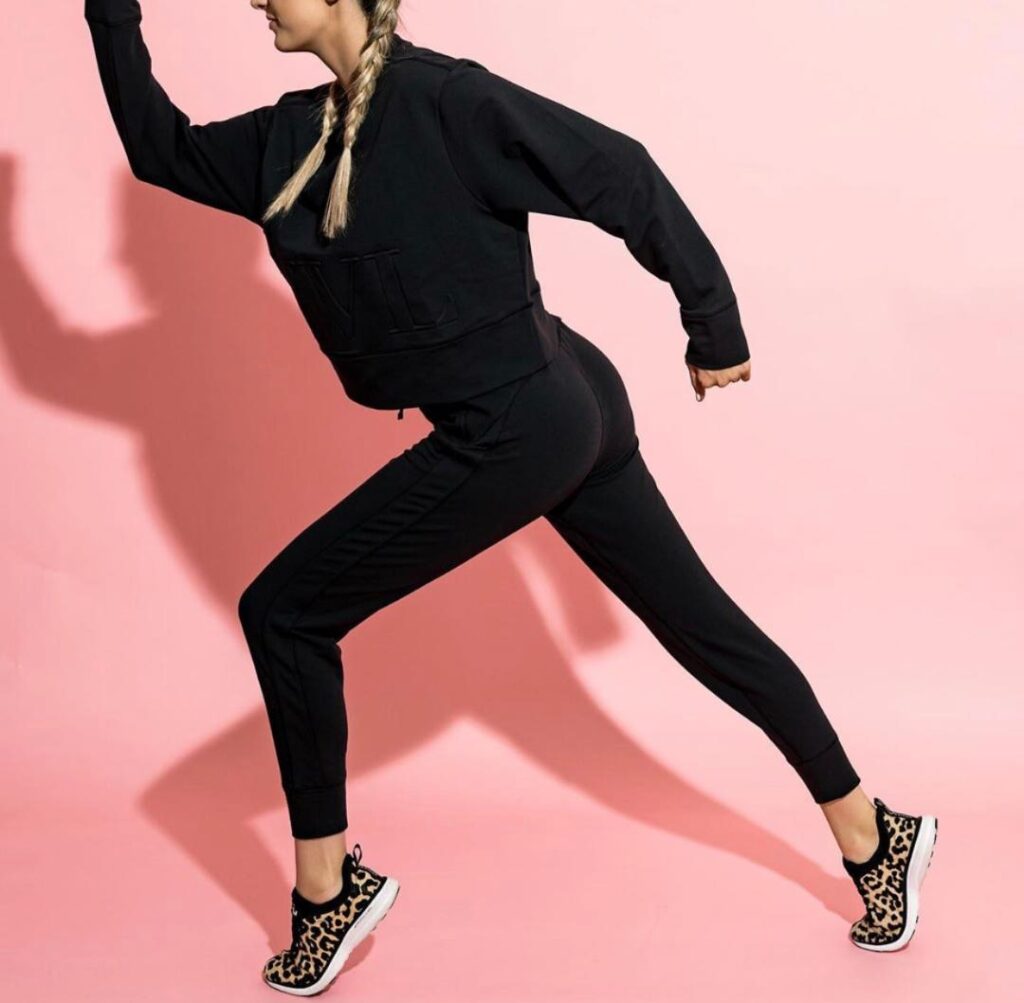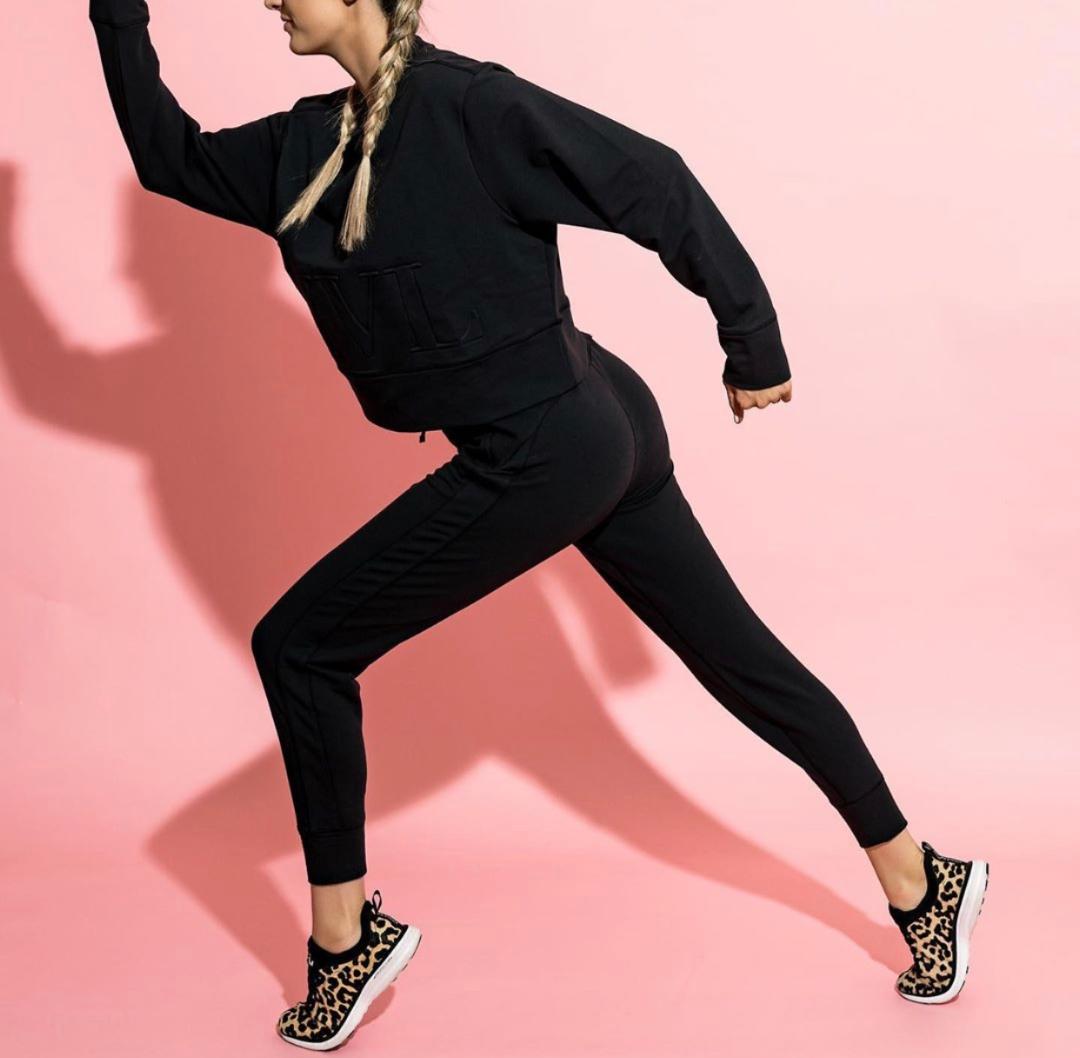 The Ivory Lane Collective, or IVL Collective for short, is fastly becoming a leader in women's athleisure wear. Their activewear collection includes everything from cute leggings to tanks, tees, and jackets.
One of the most successful and recognisable sportswear brands in the world, Nike offers everything from quality shorts and t-shirts to shoes and socks that are both fashionable and functional. The brand also sells a lot of high-quality gym gear for your home.
Under Armour The American sportswear label Under Armour launched in 2016 Under Armour Sportswear (UAS), a premium athleisure range designed by Belgian designer Tim Coppens. UAS fuses high-performance sportswear designs with an elevated sartorial touch. They have really cute and sexy gym clothes on their website.  SHOP THE BRAND
FP Movement is Free People's active fashion line which triumphs both bohemian chic style and function. FP Movement by Free People
ADIDAS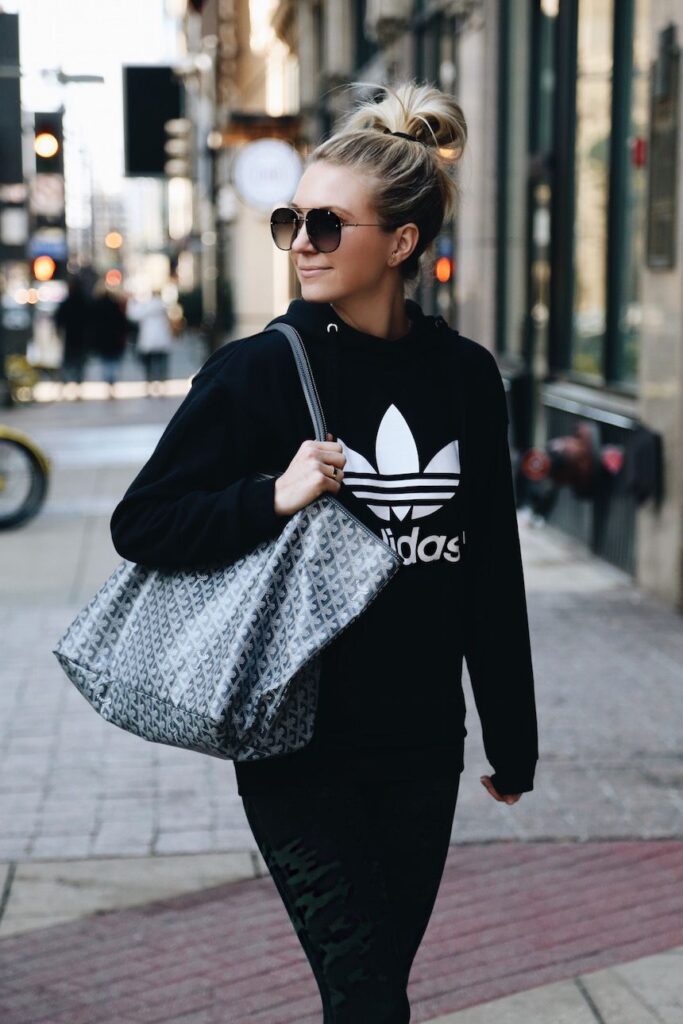 Adidas is a sportswear powerhouse that combines quality and style to create modern, street-savvy active wear. The active wear brand's signature three-stripe motif has gained iconic status in popular culture. (Image source)
No matter which you choose, have it your way!
h./t Luxe Digital