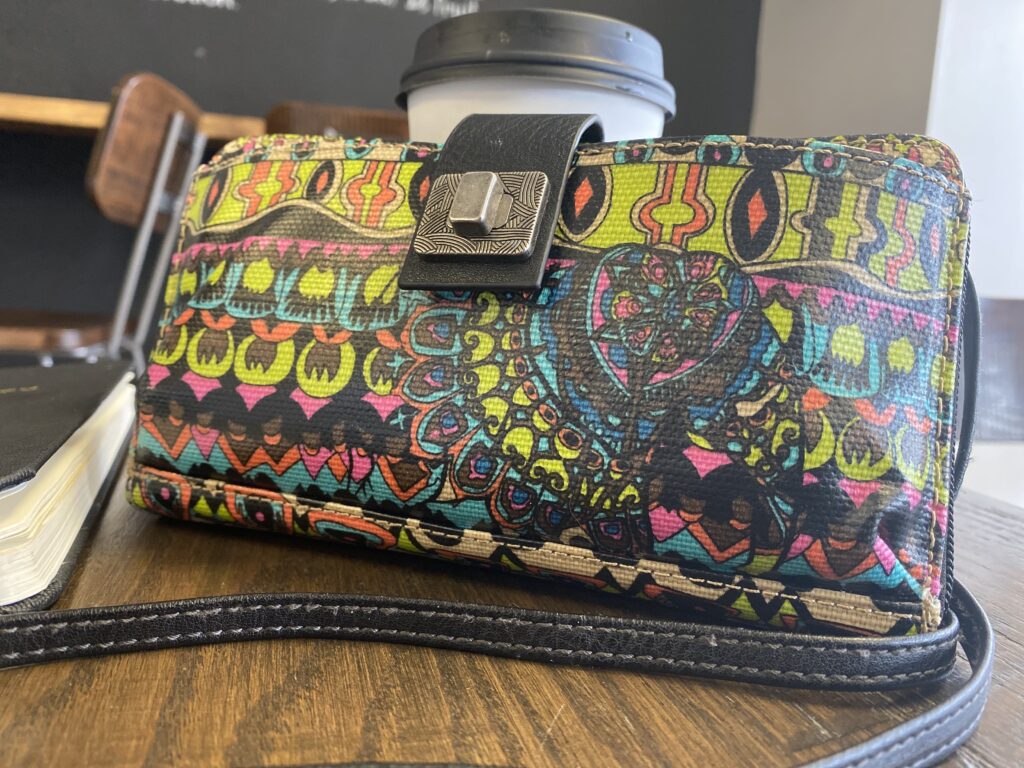 It's been a while since I blogged an Eco-Friday, my series when I used to highlight eco -friendly products.
I'm bringing it back today with my recommendation of the Sakroots Crossbody Bag.
It is totally VEGAN and made of all man-made material.
I think it's the perfect bag for a new mom or any one  who need their hands free.
The best part of this bag is the compartment in the front that can hold a mobile phone.
It fits my iPhone 11 perfectly.
I wear mine in the front so I can keep an eye on my phone and wallet.
It has loads of compartments inside for holding all your credit cards, business cards, receipts and more.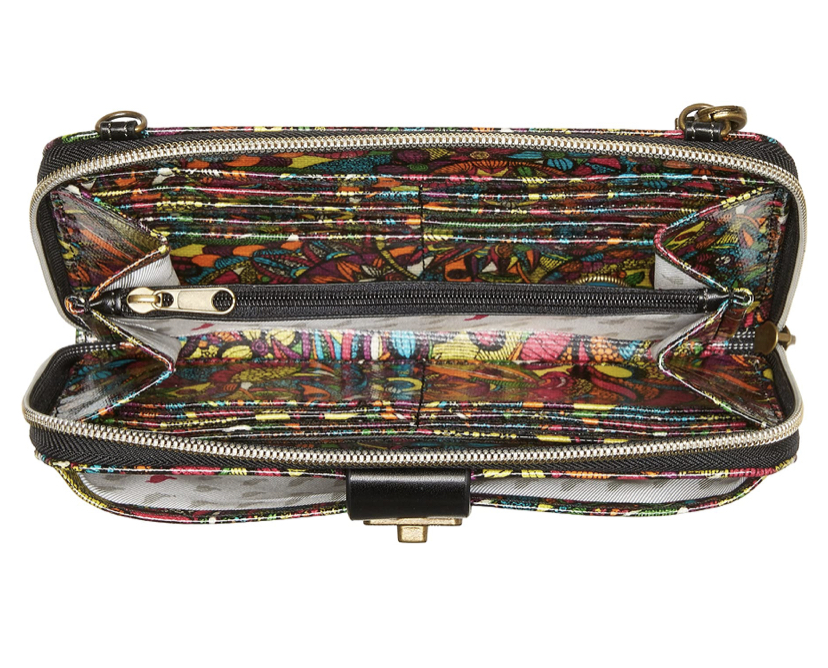 There is a coin purse in the middle and two sections on the outside where I put my cash.
For me, this is a great option because I can separate cash I set aside for miscellaneous petty spending and for specific purposes like school lunch, game snacks, tutors etc.
There is a wristlet strap so you can also easily and quickly convert it to a wristlet.
Take off both and use it as a clutch.
I love the pattern on the one I got. It features Black women with an Afro along the bottom.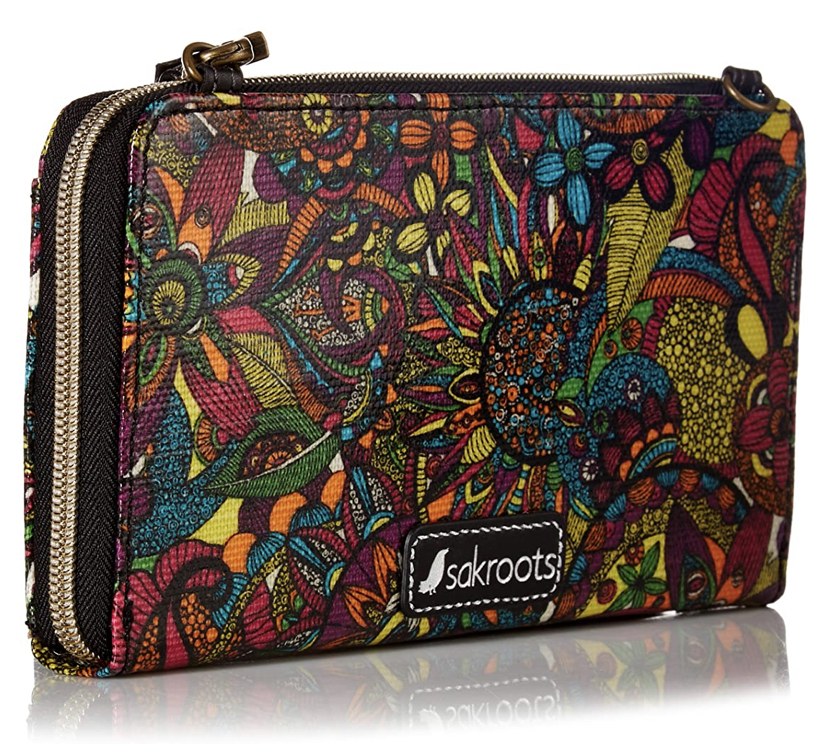 It is soooo me!! There are other patterns too!
And for about $44, you cannot beat it!
Buy yours at Saks' website or Amazon!