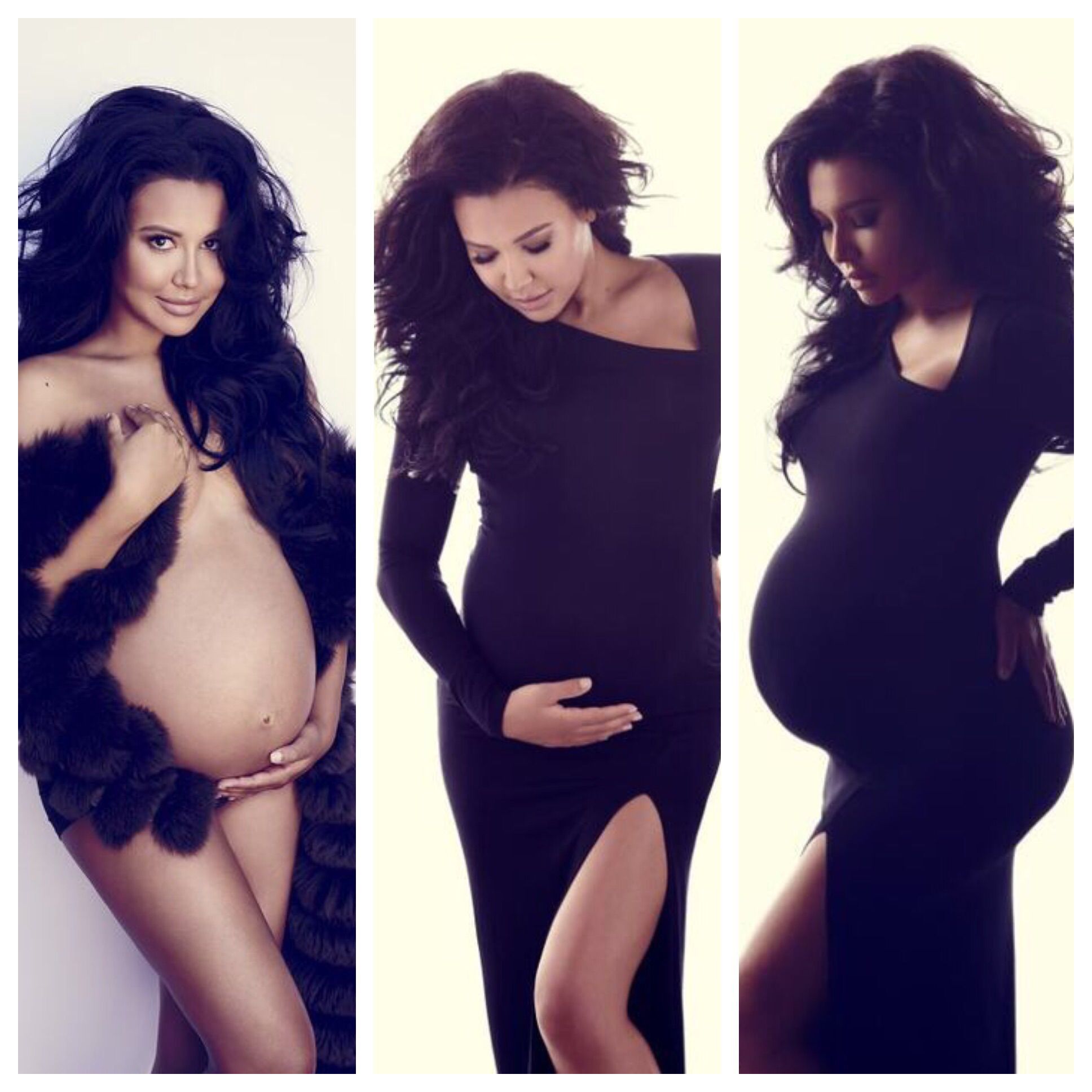 Mom-to-be and former
Glee
 actress
Naya Rivera 
is the latest celebrity to pose nude while pregnant.
The petite star is featured in a fashion spread on Yahoo! which includes among the bunch a photo of her naked sand a black fur boa draped around her bosom and partially along her backside.

Rivera has also been among the celebs who have been shamed for natural weight gain by a sometimes cynical and unforgiving public.
"Being the public eye when you're pregnant is really, really hard, and people can be so mean on the Internet, it's insane," the actress admitted. "Pregnancy is such a beautiful time to me, and I feel like you should embrace your body in whatever stage it's in." 
Nonetheless, the newly married bride who tied the knot with actor hubby Ryan Dorsey just last year, is keeping it all in perspective.

"So it's kind of hard being an actress, being a celebrity, and having people scrutinize how you physically look, and just saying the craziest things," she continues. As for those making such cruel comments, Rivera tells Yahoo!, "I just keep in mind that I've never met these people, and they've never had the privilege of meeting me, so they're, like, strangers as far as I'm concerned. So you can't really take what they say to heart."
H/t Gossip Cop