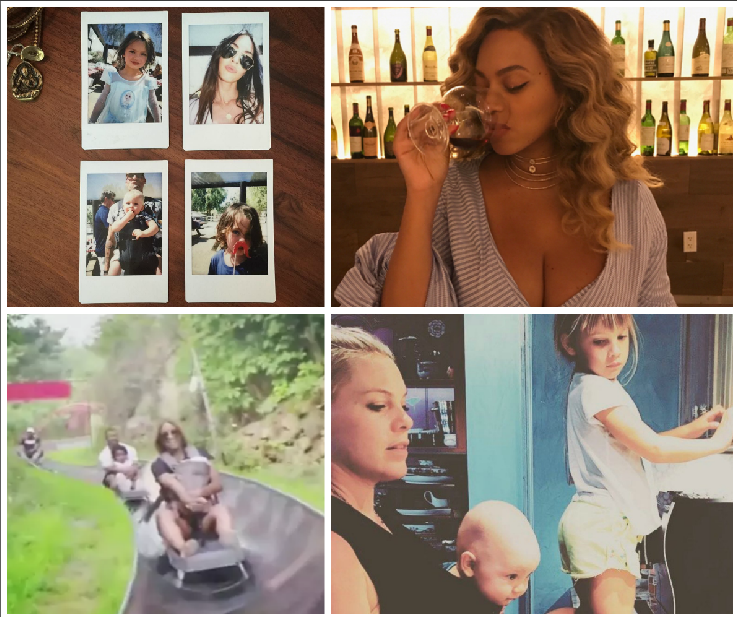 It seems like social media is a ripe place for people to judge others' looks and personal decisions and make them feel bad about themselves for it all.
Celebrity moms are not immune to it either.
Over the past few weeks, several celeb moms have been "mommy shamed" for posting images of themselves online or in social media that got a lot of critical attention.
First up, recently, P!nk was called out for a photo of herself cooking a meal on the stove top while babywearing and her daughter nearby kneeling on the counter right over the stove.
Last week, Ciara caught a lot of heat from commenters on her Instagram when she posted a photo of herself wearing her infant daughter while going down a water ride
This week, it has been Megan Fox's turn. Several people online fussed at her for posting a series of recent family photos including one of her son in a Queen Elsa Dress.
Finally, Beyonce was called out for drinking wine while out on a date night with her husband by people who criticized the breastfeeding mom for passing on the alcohol to the twins.
We guess with the access celebs give their fans to social media and with letting them into their personal lives comes unwelcome and unsolicited opinions too.
Par for course, huh?