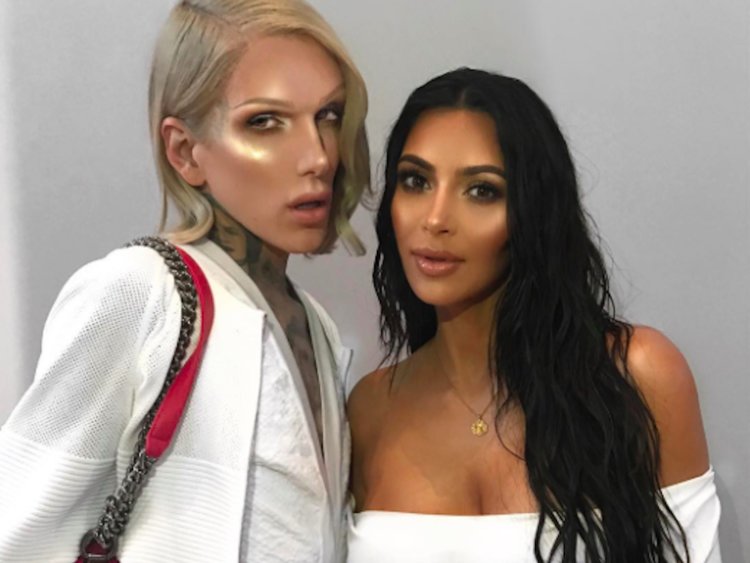 Kim Kardashian West told her fans to calm down and quit blasting make up Internet star Jeffree Star for saying many racist things in the past; and they are not here for it.
Quick background: Star criticized some elements of West's makeup line and to clap back at him, social media users and KKW fans rushed to her aid by blasting Starr for saying a lot of vile racists things he has said in his past.
Then when she saw the backlash against her defense of Star, she went back on Snap to apologize for apologizing on his behalf.  Head over to Insider for a full review. It's even more juicy than the initial saga which you can find below, compliments of a Twitter moments embed!
Can you tell I'm  just so excited to be able to use Twitter's Moments embed function and have them do all the work for me? Hashtag. Lazy Blogging. ha!
Kim Kardashian-West called out for defending Jeffree Star