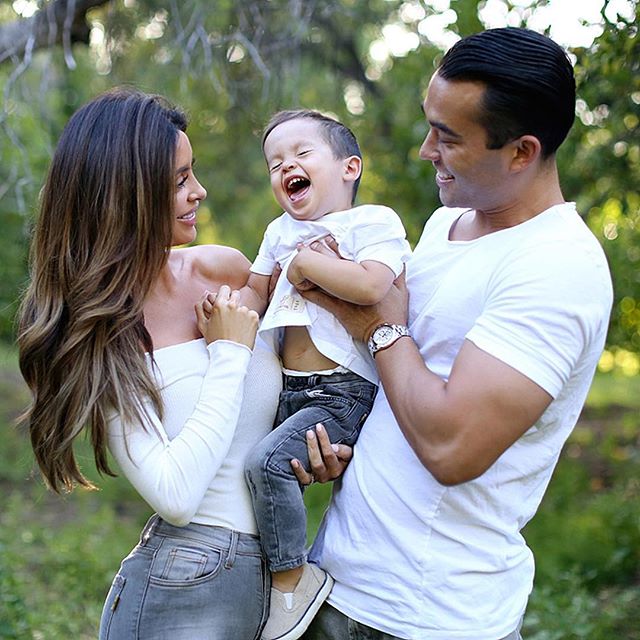 Every once in a while, fitness model Sarah Stage shares a belly bump progression photo. The second-time mom-to-be gets lots of attention each time she is expecting because she manages to maintain a six pack over her growing abdomen.
The gorgeous brunette has done it again. This time,  at 8 Months Pregnant, she shared beautiful nude pregnancy portraits on her Instagram page and is getting the usual shaming comments from the usual suspects.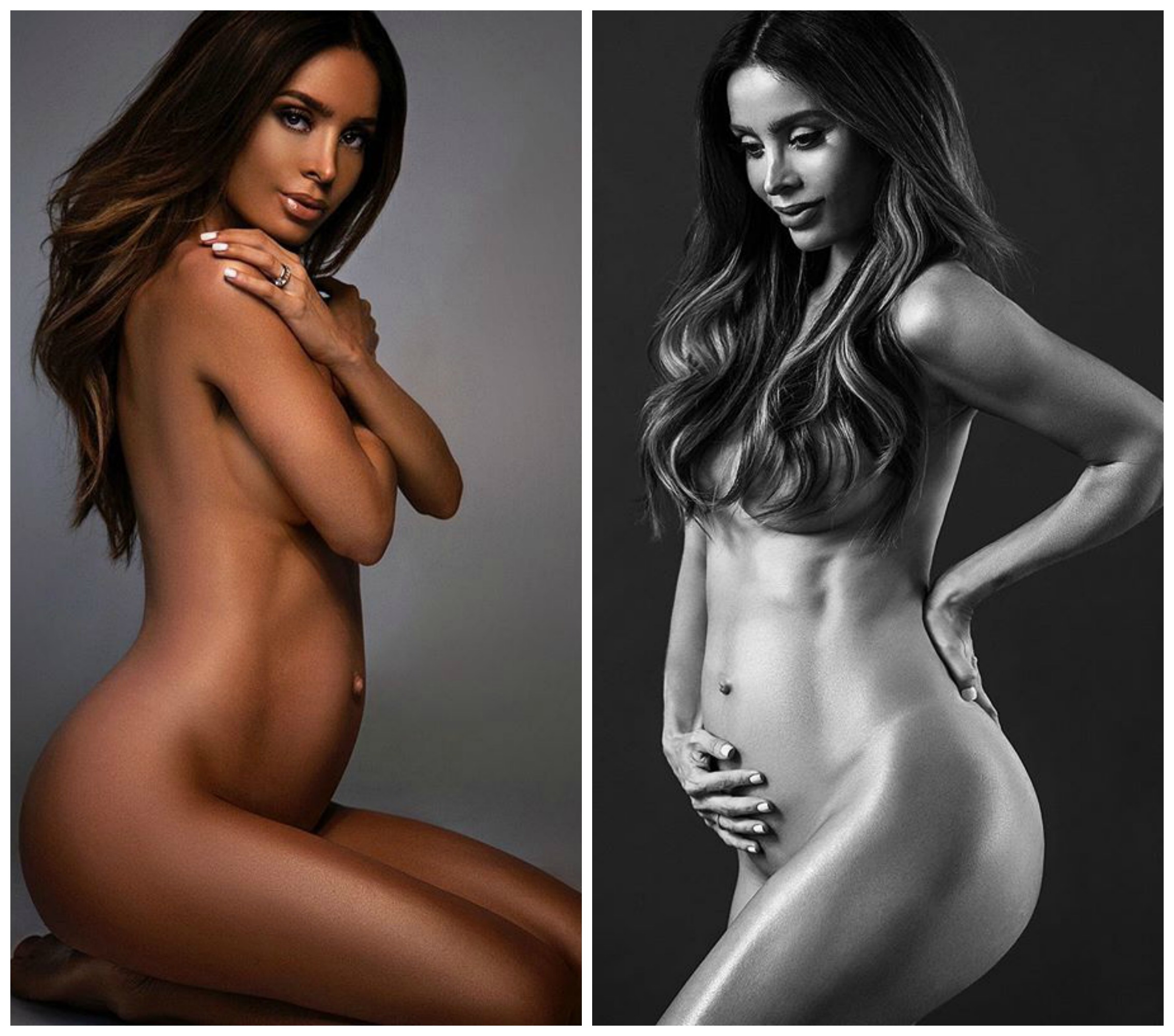 She has a healthy and normal size son, from the looks of family photos she has posted, so we're going to go out on a limb here and say, she's most likely doing every thing right…this time too.
h/t Newidea.com.au