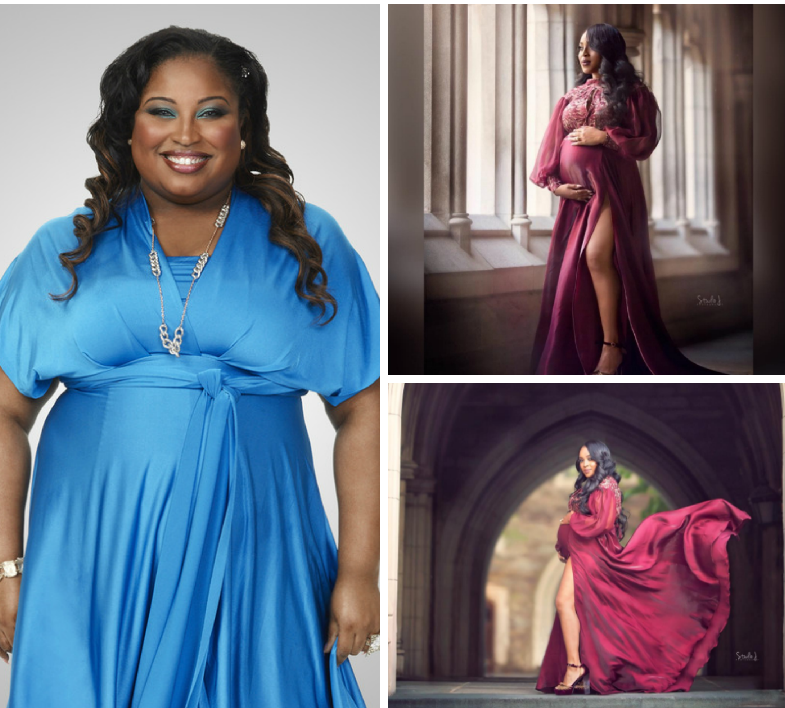 Congratulations are in order to former "Bad Girl", Tanisha Thomas of Oxygen channel's The Bad Girls Club, who is expecting her first child with her partner.
In the caption to the Instagram post where she shared a gorgeous maternity shot, she mentions that the pregnancy didn't occur without a lot of "patience and faith", indicating perhaps that there were challenges on the road to baby.
She is the second reformed Bad Girl who has totally changed her life around, settled and calmed down and is more grounded. Bad Girl Natalie Nunn  and her husband welcomed their first child earlier this year.
I had not been keeping up with the show and last saw Thomas, who starred in Season two, while hosting a reunion special for the show's 10 season or something like that and I did not realize that she had dropped a tremendous about of pounds.
When I saw a post in Hello Beautiful sharing the news of her impending arrival, I had to do a double take.  Thomas has since divorced her husband Clive Muir who starred in seven one-hour episodes with her in her high rated series Tanisha Gets Married and WE TV's Marriage Bootcamp in 2014.
Since appearing on Bad Girls Club, Thomas has hosted Love Games: Bad Girls Need Love Too for three seasons.
Thomas also appeared on Lifetime's makeover show, Girlfriend Intervention, using her own transformed life to help other women who had  fallen on hard times. She also hosted an online Oxygen network show called  Crazy Talk and worked on the clothing line, "Plush-Sized Diva's Closet".
 The TV host's new boo was featured in an Instgram share of her couple's maternity session.