While 3-year old Pennsylvania pre-schooler Charlie Kern's Target-themed home birthday party went viral last week, it turns out she isn't the first but it is a cute rare trendy theme.
Charlie's mom, Emily,  said she balked at first when her daughter asked for a Target-themed birthday party.
"After a while, I started to think, 'It's different — let's do Target,' and at that point, it was official," Emily Kern told TODAY show.
Emily decorated the front of their home like a Target store front. She made the cake and decorated the table with Target themed cupcakes and decorations and served PizzaHut Pizza and popcorn, the food sold at Target's cafe.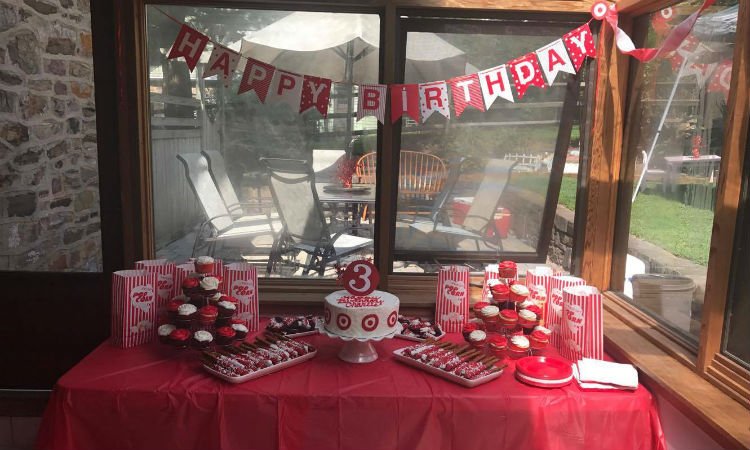 For take away goody bags, there were actual Target bags Emily picked up from a local store and  guests got to fill their bags with items from a makeshift Dollar Spot in the backyard.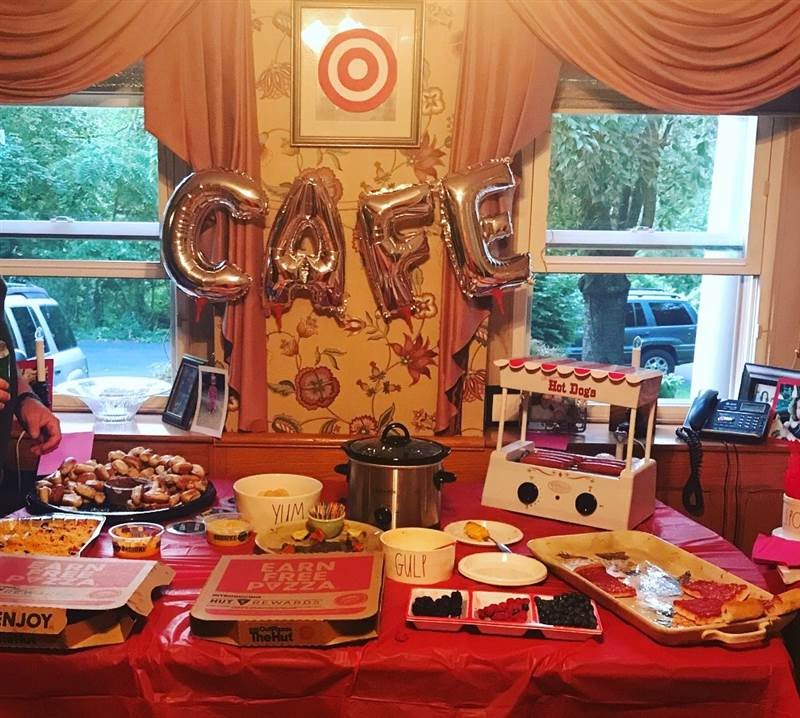 Kern filled each bin with things like toys, candy and bubbles, and was given authentic Target bags and stickers by her local store.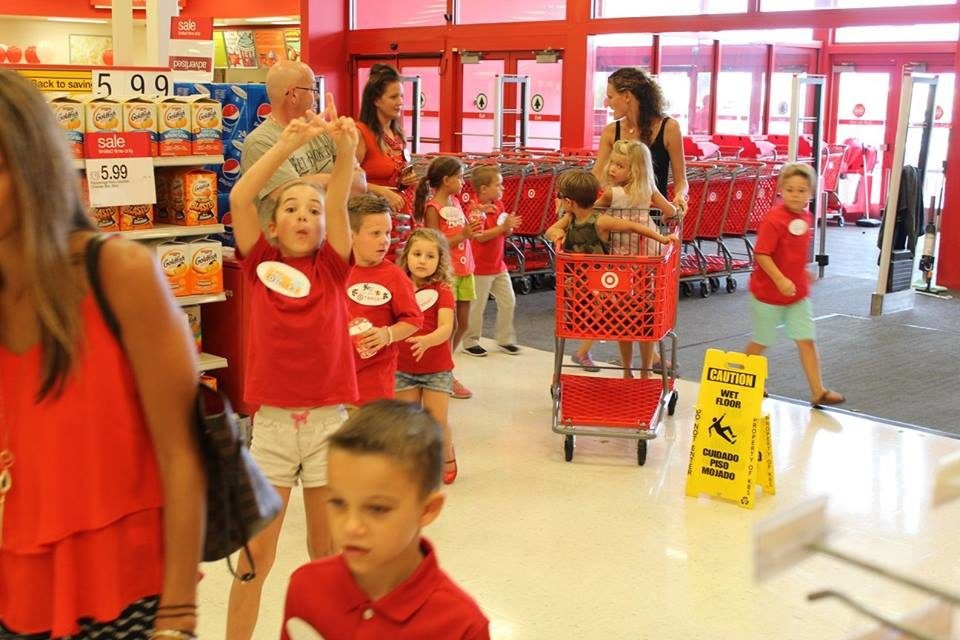 A couple of years ago, a 12-year old special needs boy named Fletcher had a Target party.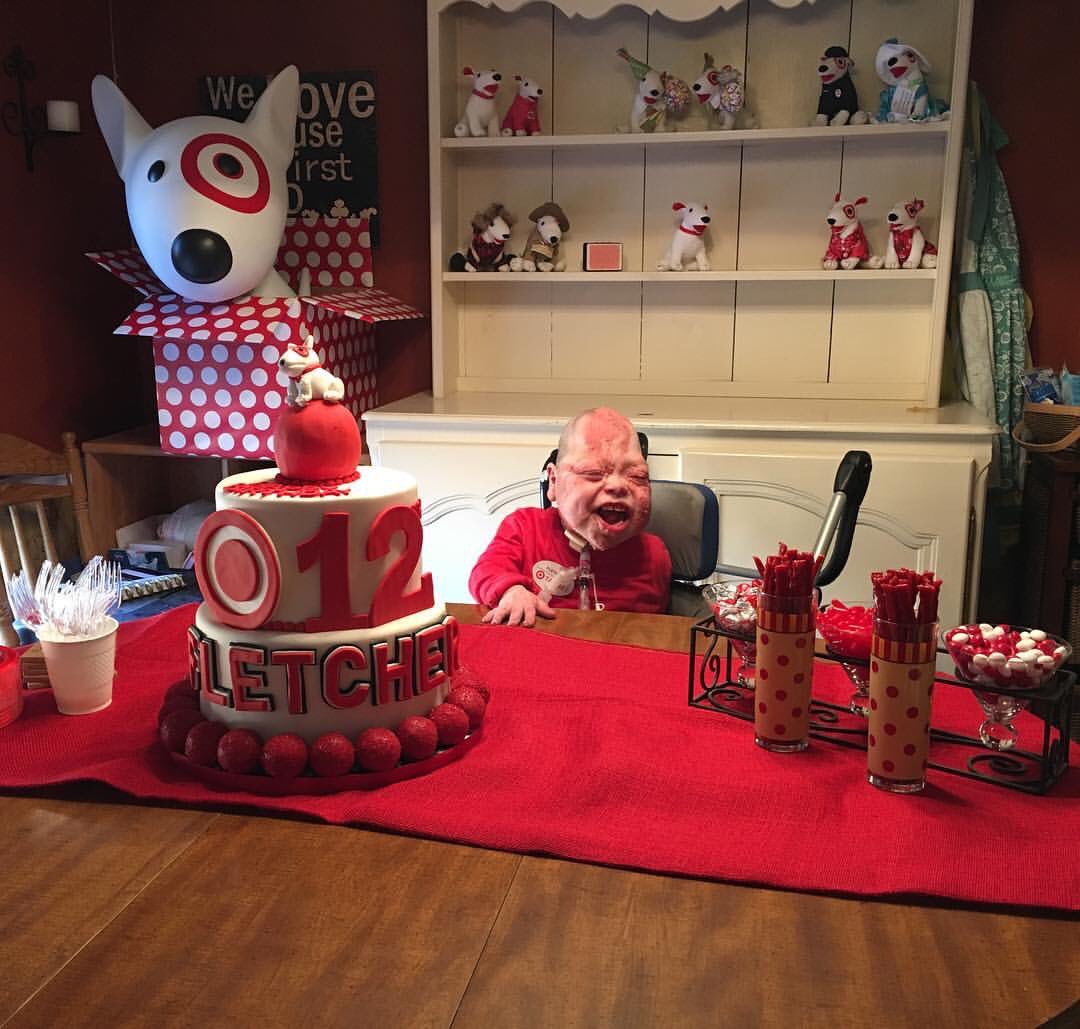 Also, in NYC, the mom of then  7-year old Parker Cook of Syracuse, New York was able to convince her local Target to host a party in the cafe.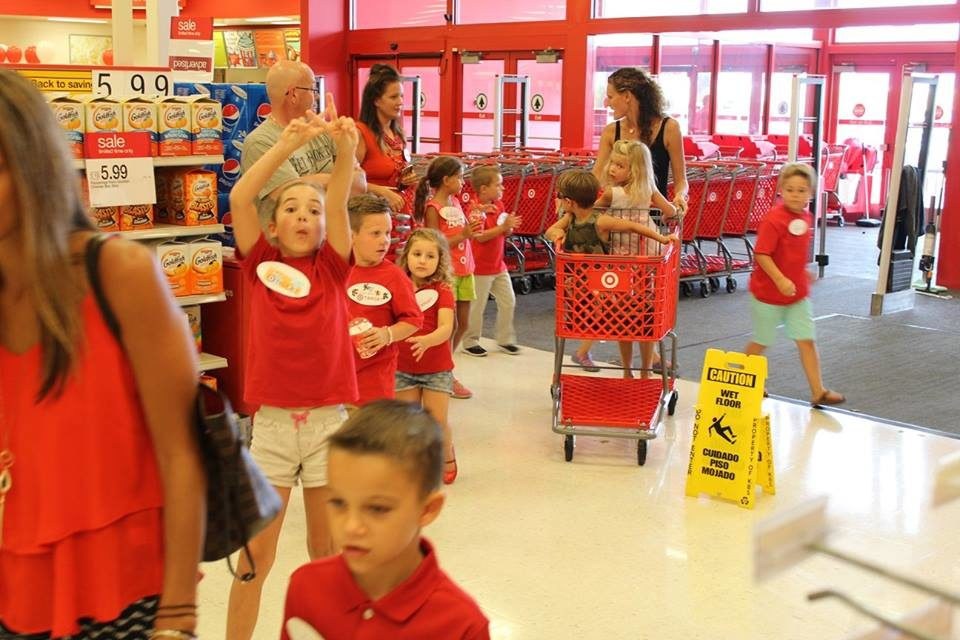 The kids played scavenger hunt thru the store, decorated their own makeshift Target employee bags and got a dedicated cashier to checkout their goodies.
"Parker has loved Target since before he could talk, so naturally a Target party was necessary," Parker's mom Kara told Syracuse.com.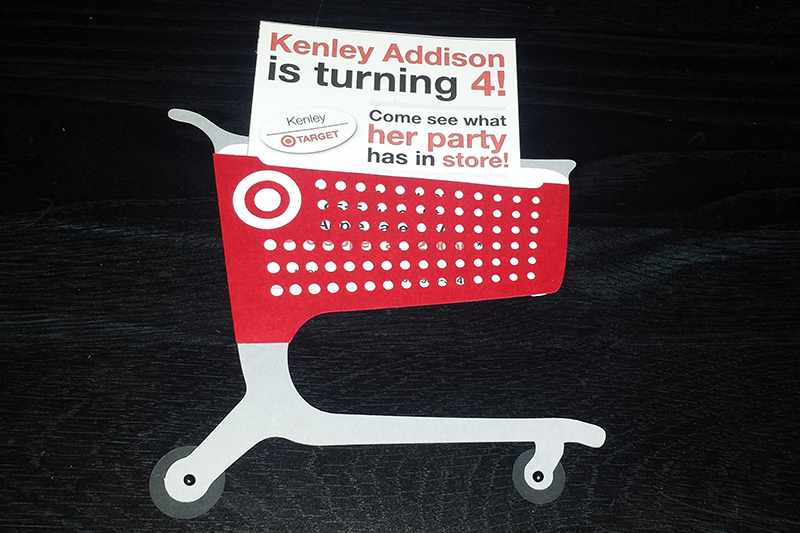 I even spotted a blogger use a Target-themed invitation.
Photos courtesy: Syracuse.com, TODAY