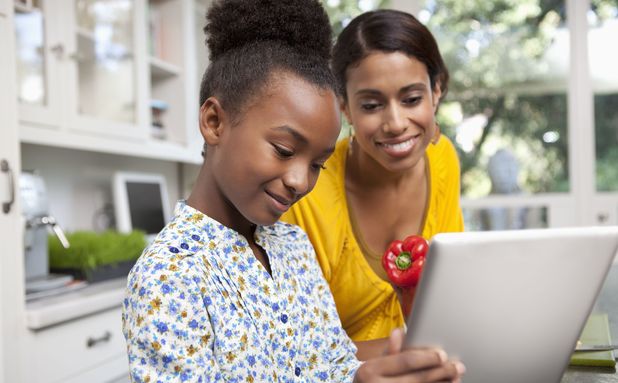 How much would you pay to give your child a head start and leg up on reading, math and all of her subjects in school so s/he comes out on top?
Not all parents can afford to hire an expensive tutor, but luckily we live in an age when technology helps bridge the wealth gap and everyday parents can get online learning tools for free or an affordable price.
I'm excited to announce one of my personal all time faves, the award-winning ABCMouse.com Early Learning Academy platform  is going for 63% OFF this week!
This amazing deal is part of a Black Friday special that Age of Learning software company's  leading online early education curriculum for parents, preschools and kindergartens in the United States and Canada is hosting this week through Cyber Monday!
If you don't know, ABCMouse is used in a lot of pre-schools and elementary schools across the country as a supplement to instruction and training.  Kids who have it at home get an advantage…and they are used to it because it's already a part of their learning and curriculum.
The other good news is that the site is subscription-based so there is no advertising, no pop-up ads, no links to other sites. Children can learn and explore with their parents, or on their own (depending on age and ability), in a safe and secure online educational environment.
Through the program, kids get to explore over 8,500 books, games, songs, puzzles, and art activities, each with specific learning objectives in the subjects of reading, mathematics, beginning science, social studies, art and music.
I've reviewed it several times before and credit it for helping my super smart daughter who went through the entire curriculum in earning all As and scoring in the 99% in reading nationwide.
I'm very excited to see that it's available for
$45 for an entire year!!!
Ordinarily, you're looking at over $100 for a year but you can gift a Godchild, grandkid, cousin or someone else with a kid you love with this subscription and at this low a price, the lowest all year, you cannot beat!
I'm a believer and an affiliate but I signed up and purchased the system for my kid and used it successfully before becoming an affiliate so my opinion and thoughts on how effective this program is genuine and authentic!
Also, other users, like parents, grandparents, Godparents and other family members who have purchased gift subscription for a 2-8 year old they think can benefit from the academic enrichment, report an 85% jump in their kid's performance after signing up for it so I am in good company!
The testimonials are telling about its value!
To date, more than 10 million children ages 2-8 have completed more than 2 billion learning activities on ABCmouse.com at home, in classrooms, libraries, and other community institutions!
ABCmouse.com has recently launched their comprehensive second-grade curriculum designed to address the learning needs and interests of second-grade students with the goal of preparing them for the critical transition to the third grade.
I don't know if I can impress upon my readers enough how valuable I think this site is, but I do and can vouch for the fact that it definetly helps your kid read better, do better in math and digest learning materials better!
Give it a shot and please ping me on social media and please please let me know if you see results in your child after using it!