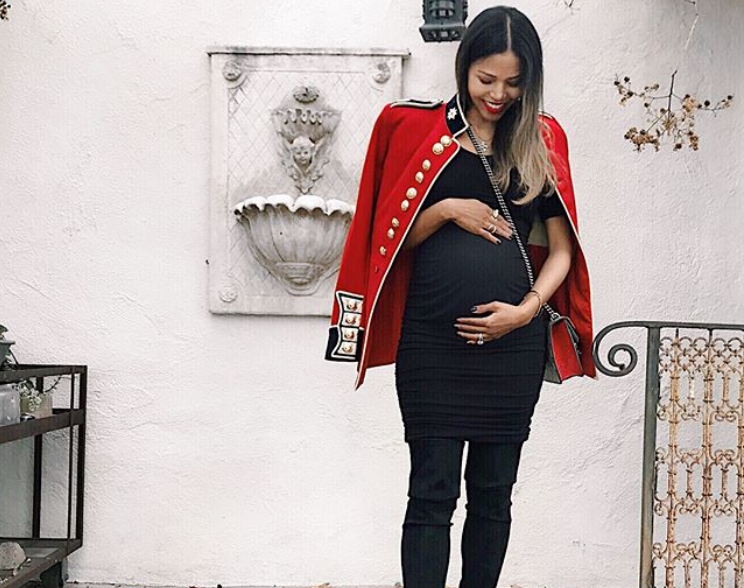 Award-winning Pop singer and YouTuber Ameriie and her Sony music executive husband of six years  are expecting their first child. The "One Thing" singer announced the news on her Instagram account yesterday, which also happened to be her 38th birthday.
The editor of the New York Times bestselling youth anthology "Because You Love to Hate Me" captioned a photo of herself cupping her belly, "?❤️? #BestBirthdayPresentEver#21weeks #blessed ??"
She and hubby Lenny "LG" Nicholson married in Anguilla in 2011 after dating for about a year  and posted a wedding anniversary photo last year:
Though the DC area native is known for hit songs like "Why Don't We Fall In Love", she has been in the spotlight as a Book, Beauty and Make Up YouTube star of late, hence her collection of writings about villains out now. Get it for $12.45 at Amazon.com! 
Congrats! And Happy Belated Birthday!!