Remember, when I shared that my family was cutting the cord and ditching cable television?
It's been 8 months and counting and all is well. We barely miss it.
The downsides to curb cutting:
One of the things you don't get to do is channel surf, you know, going up and down the dial looking for a show. Not that many people do that much anyway given a lot of folks binge watch their fave streaming channels or know precisely what they want to watch.
The other thing we missed was local television. We had tried to use a generic antenna to get a signal but recall, we live in a heavily wooded area and the signals couldn't cut through the trees. It is the same reason why satellite television was not an option or alternative to cable back when we were first considering to cut the cord and exploring options.
Well, about a few months ago, an innovative company that produces this thing called ClearStream TV contacted me and asked me to test it out.
In a nutshell, it is a digital tuner that lets you get picture clear over-the-air television wirelessly. I didn't think it would work. We had tried the updated versions of TV rabbit ears and just got static and fuzz. Boo!
With ClearStream TV you don't connect the device to the TV but to the antenna in the back. It works with other modern streaming sticks like Roku, Chromecast, Apple Fire Stick, Apple TV , iOS and Android phones, tablets and other devices! Sweet!
Picture Quality is Tops
Here is how clear the picture quality is when we set it up in our basement: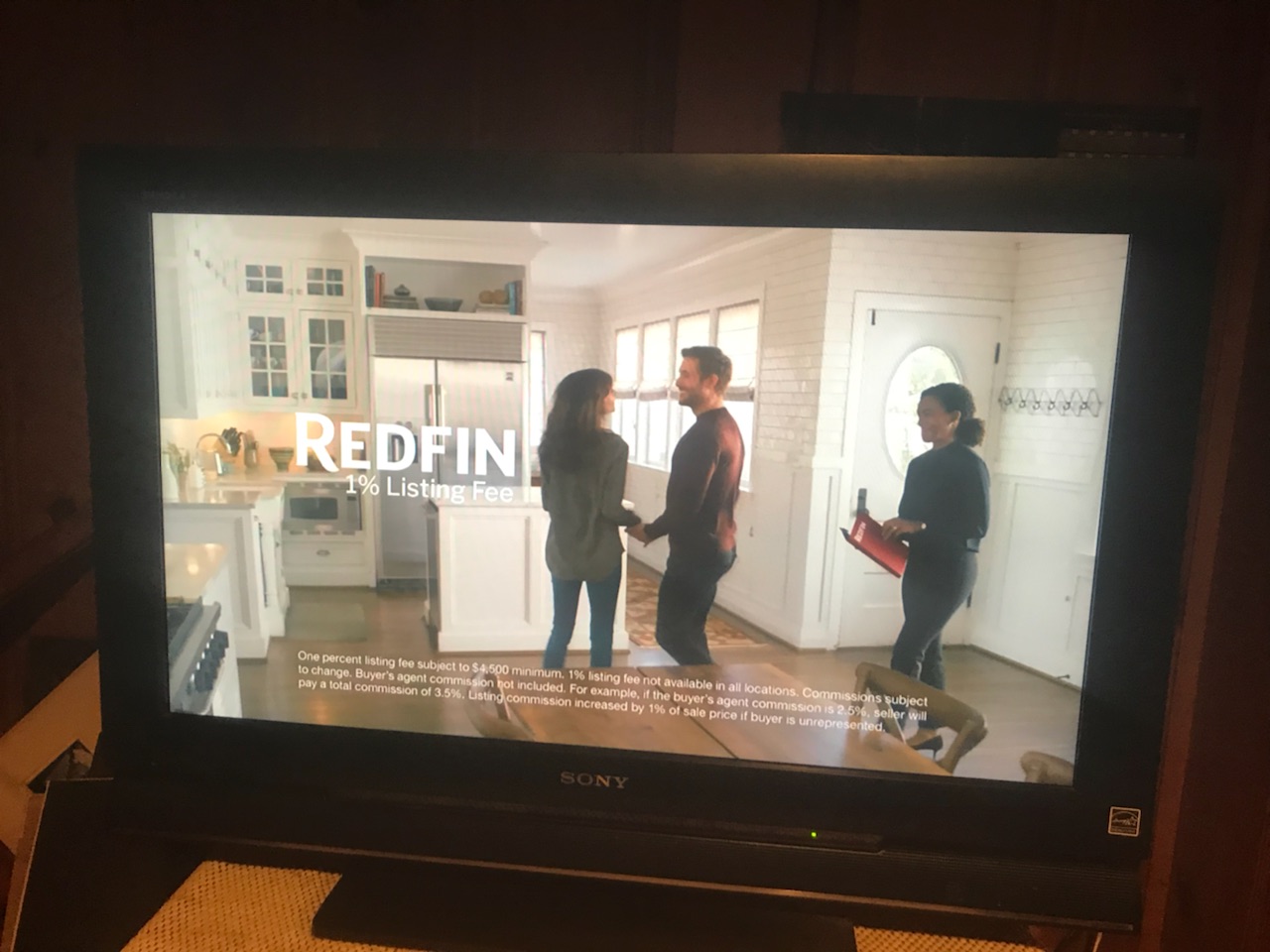 To work it , you simply connect the ClearStreamTV Digital tuner to your HDTV antenna and plug in the power adapter. Download a free companion app to the Android or iOS smart phone, tablet or streaming devices.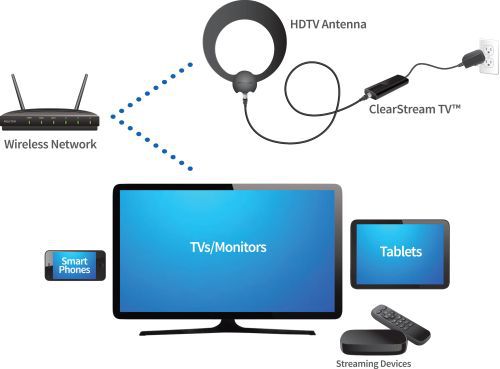 That's it! Follow the on-screen instructions (like in this video below) to connect ClearStream TV Digital Tuner to your in home wireless network, use the device remote to scan the available channels and you get to watch all your fave live, network TV shows FREE! No need to get subscriptions like the ones they offer on Amazon Prime or Hulu.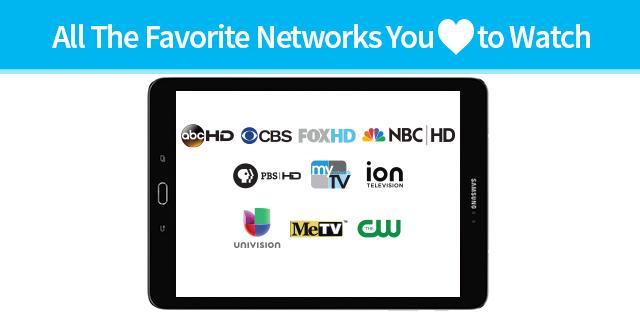 The only thing is that you have to hope you pick up all the best over the air channel. We get all of our local except CBS via our DirectTV NOW subscription (our early solution to get local TV which is important if you have children or commute to work, you need local news)  so we only wanted that channel, the CW and a few others so we were happy with the channels that came up for us.
Love it!
Antenna Boost in a Wall Frame
Another bonus is a brand new option: a  photo frame that is like an amplified indoor HDTV antenna disguised as a photo frame. You can actually put an 11 x 13 photo in it. Embedded inside the frame is the antenna. It can amplify the feed for over 50 miles.  This means if it is connected to your toddler's tablet, you can stream his fave PBS show from the nearby park or while playing in the backyard as you garden or grill in the summer. That's a powerful range. Hang it on the wall and angle it towards the sky.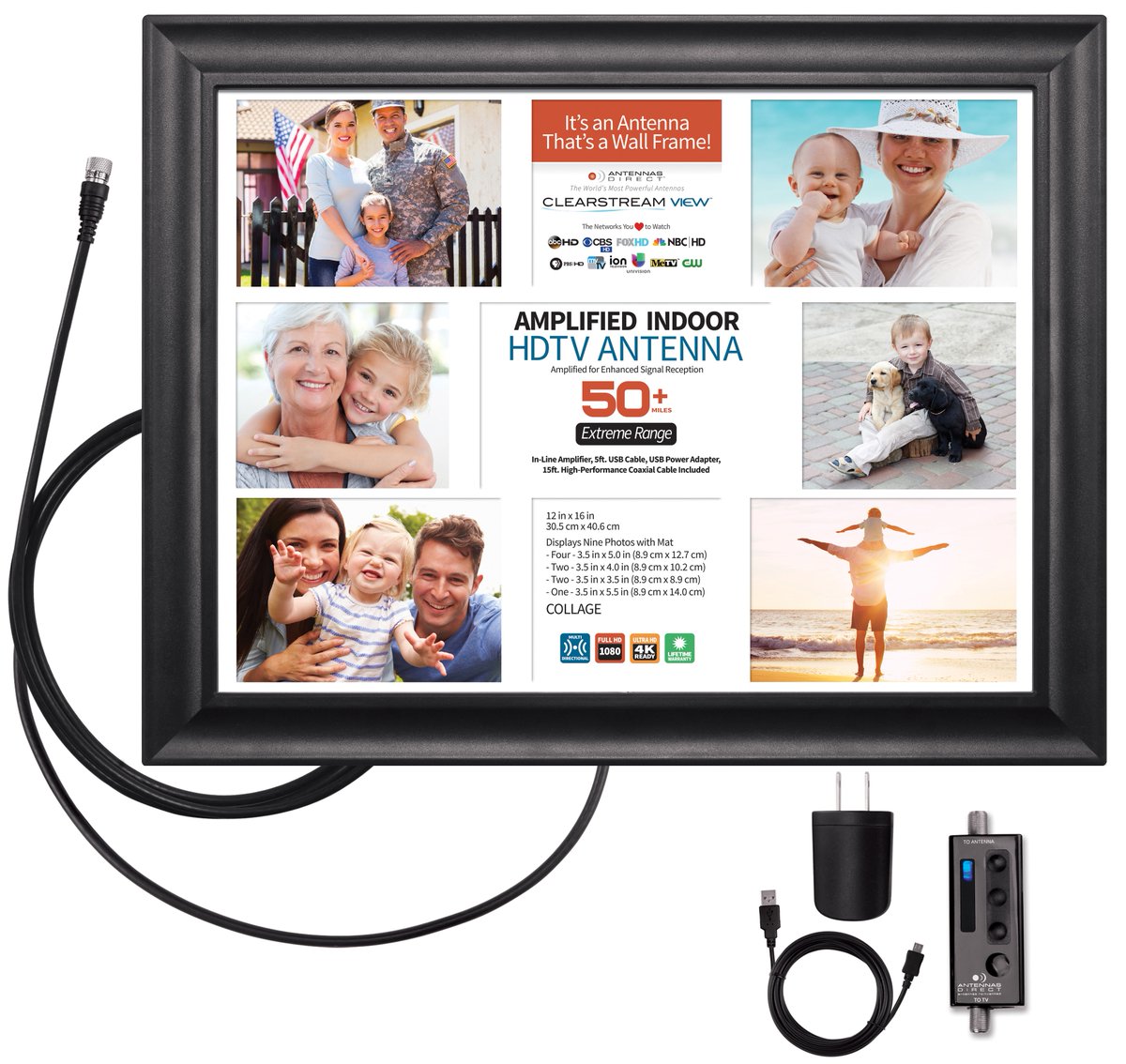 Before this option, people would have a random black object on their wall that stands out and could look unsightly or not blend in well with the rest of the decor. This eliminates that problem.
Easy To Install
It took us (well my 15-year old son) only 15 minutes to hook up and connect the entire thing! That's not even the best thing,  because you are essentially turning your  TV antenna into a WiFi antenna, you can pause, rewind and record live TV shows!
Now this is the solution for those who miss Live TV with their Chrome and who didn't want to invest in another subscription. No need to.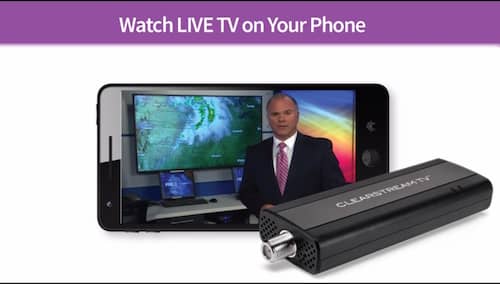 That was the other thing we cannot do with our streaming: record TV and this lets us do it. Well we're playing around with this function now! I"ll keep you updated.
Even More Cost Saving Than Before
It's a superb cost-saving means to watch TV for FREE. The tuner retails for $129.00 which is not bad because you don't have to pay for reoccurring monthly fees as you would Prime, Amazon.  The tuner pays for itself after a year or so when you're done paying those monthly fees.  It gets great ratings on Amazon by verified purchasers. If you get a splitter, you can connect multiple devices and really make it work for the money, and get your investment to really stretch.
I am so excited about this because now I feel like my Cord Cutting adventure has had a successful run! Woot! Get yours today!