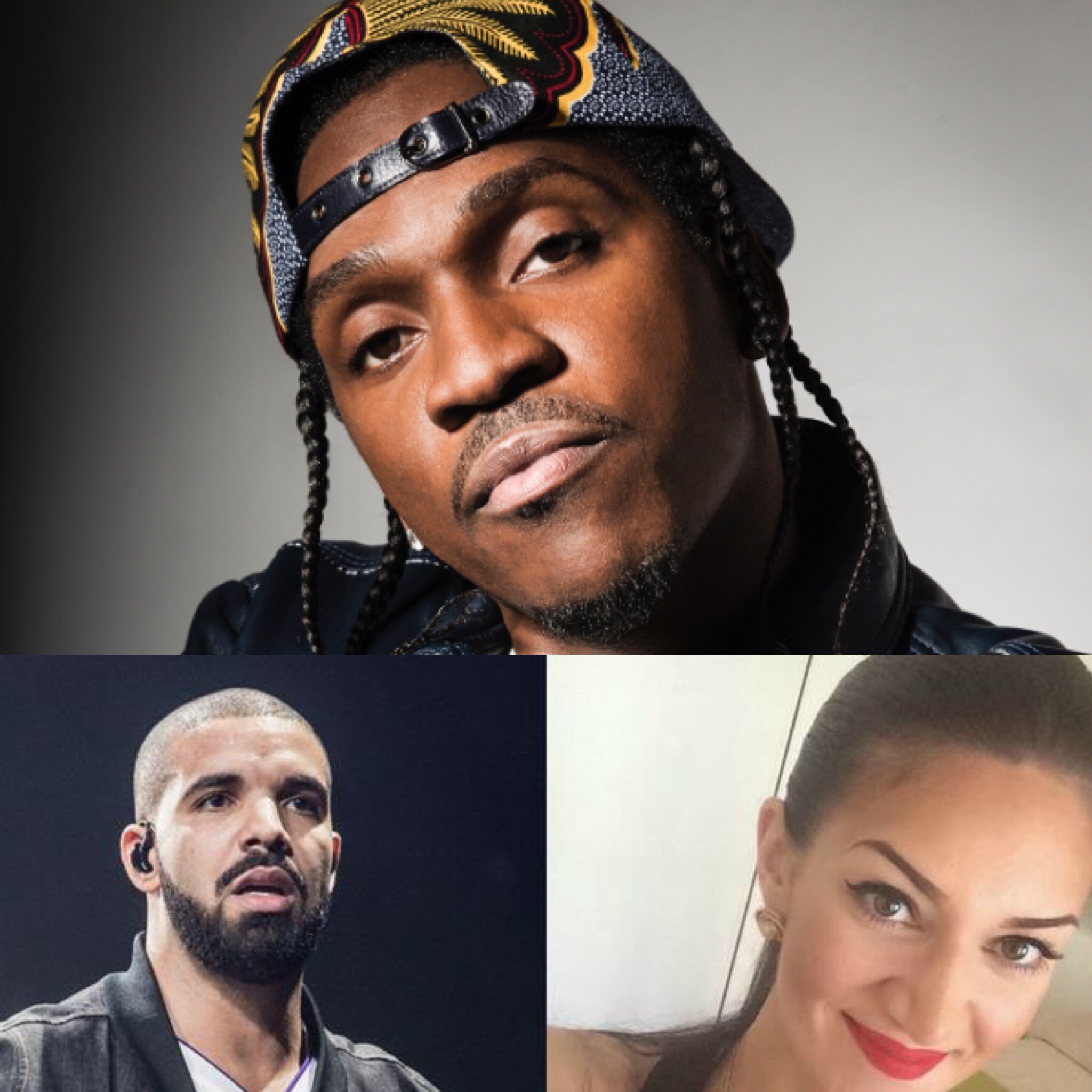 There is an innocent infant at the center of the latest rap battle between Drake and Kanye West GOOD label protege Pusha T.
If you care for the origins, you can find a timeline here.
The latest came from Pusha T who released a diss track asserting among many other things, like digs at Drake being abandoned by his own dad at age 5 and taunting death on a close friend and confidante of Drake's who is suffering from the effects of advanced multiple Sclerosis, that Drake doesn't acknowledge his own son.
But the fact is the fact the baby was conceived as a result of an 8-year on-again-off-again relationship with former French porn star turned surreal art painter named Sophie Brussaux, Drake has since conceded paternity. (Thanks to a Paternity Test)
Pusha T, the 41-year old rapper whose real name is Terrence LeVarr Thornton, takes shot at the couple's baby on his diss track:
"Adonis is your son
And he deserves more than an Adidas press run, that's real
Love that baby, respect that girl
Forget she's a porn star, let her be your world, yuugh."
The diss track is titled "The Story of Adidon" and apparently is in reference to an Adidas shoe line that will be named after Drake's son, Adonis, and according to reports, will feature the young boy in the marketing campaign.
But as we blogged last October, Drake took his fans on a snap chat tour of his new home that included stops at the baby's Hermès -themes baby nursery.
The family vacationed in Dubai and Brussaux has commented about how her son is living "the good life" at such a young age.
So the baby which was born on October 24, 2017, ironically on Drake's birthday,  isn't really being denied but perhaps kept in private for now.
There is a difference.
And for Wayback Wednesday purposes, below is a Snippet of our last October post:
Although Toronto rapper Drake denied that a   fling with model and former porn star Sophie Brussaux resulted in a pregnancy, a paternity test later, and there are reports out that he has set up a neutral Hermes-themed infant nursery and playroom in the multi-million dollar mansion he has been building in his home town.
Over the weekend, October's Very Own took his followers on an MTV Cribs like tour of the digs. What caught people's eye were the stops along the way that featured a pretty swanky gender neutral playroom.