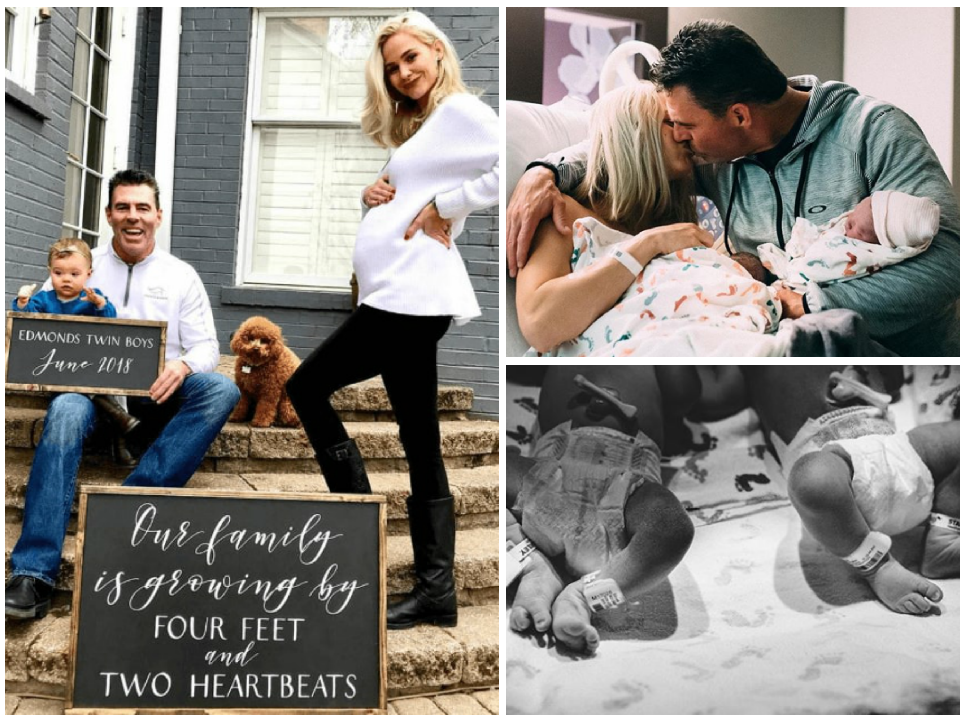 Congrats to BravoTV's Real Housewives of Orange County alum Meghan King Edmonds who welcomed twin boys on Tuesday.
Edmonds' husband Jim shared that the boys arrived early Wednesday morning in an Instagram story showing his arm that was inked with two tiny footprints. "1 little foot each. They made it. Everyone is safe and healthy. Pictures will come soon," he captioned the story.
After the delivery, mom shared photos of the boys' adorable legs and feet in their tiny diapers.
"Announcing our perfect, beautiful, and healthy twin baby boys!" she captioned the photo. "They arrived at 10:48pm and 11:32pm on June 5 weighing 6lbs 15oz (20") and 6lbs 0oz (19.25"). Everyone is doing well. Stay tuned for names and birth story ?? Photo by @heathermohrphotography"
Sooo cute! Congrats!