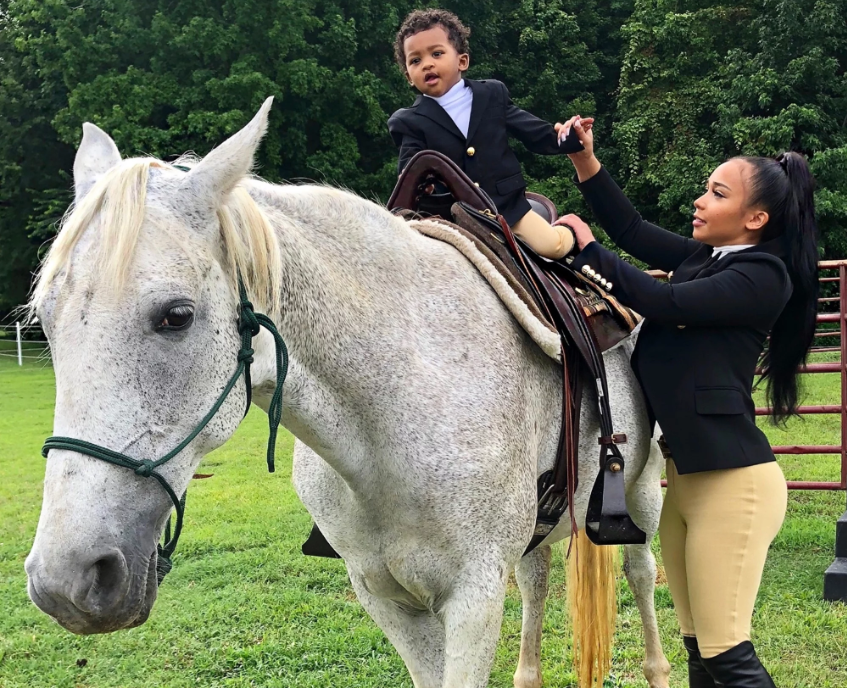 NBA star Tristan Thompson's other child Prince Thompson is now actively starring in his mom Jordan Craig's Instagram and fashion and lifestyle brand after a year of being obscured by mom.
In a recent post, the Fashion Instagram and Lifestyle blogger shared a photo of herself and her son in equestrian gear as she helped the 1 1/2 year old mount a riding horse. Mom plugged a "mommy and me" blog post she wrote on her All Eyes on Jordy C blog. It was a tender letter to her son.
"Dear Little P, There aren't many things that excite me these days, the way that watching you grow does," she wrote. "Watching you grow and do things for the first time is such an addicting, fulfilling feeling! Whether it's traveling the world with mommy or equestrian riding for the first time at just 1 year old…your expressions and excitement are always priceless. On this day you rode your first horse (3 to be exact) at Le Chateau in North Carolina. At first, you were very skeptical about these big creatures but of course in no time you warmed up to them and couldn't get enough!!"
The post continued: "I can't wait until you are old enough to see all of your photos and watch all of the footage Mommy is constantly documenting of your every move. LOL! You are such a smart and well rounded little gentleman! I can't wait for you to experience your next adventure!!!"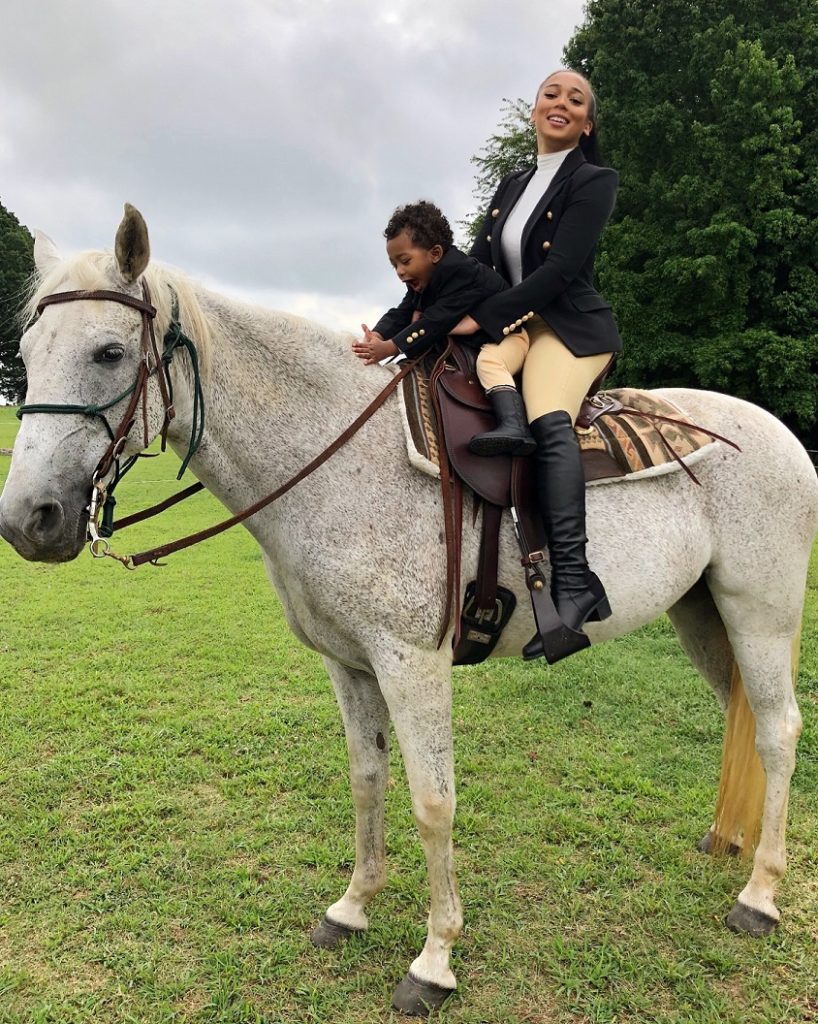 The post included other photos and marked only the second time she had shown her child's face, a practice common among high profile individuals who aim to shield their children from the public eye. He had been featured before on her sites but not his face.
TMZ has previously reported insiders who said that Craig was upset when Thompson and his then girlfriend Khloe Kardashian started sharing photos of Prince that included his face on social media despite what she said she thought was an agreement to not do so. The first photo was an unveiling of an amazing playhouse fit for the son of a rich NBA star! ha! Very nice!