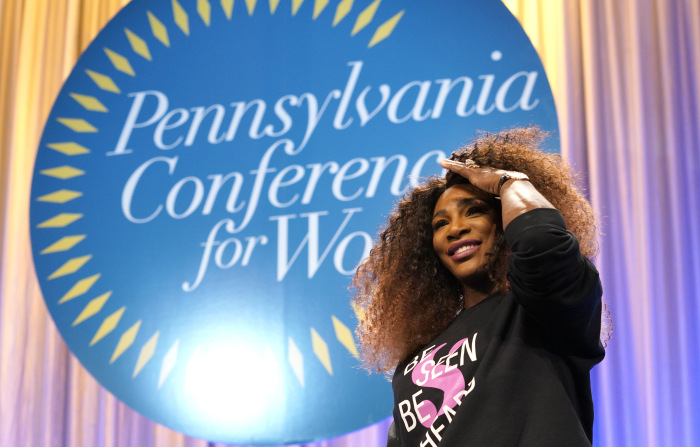 Serena Williams shared her insecurities as a mother to a women's conference on Friday.
"I always have these insecurities that I'm not good enough as a >mom," the tennis champ told the group of about 10,000 attendees at the Pennsylvania Conference for Women. "We all go through these different emotions that we all don't feel comfortable talking about. But I think we should."
The Philly Voice reported that during the event, Williams, who had a post-partum scare, expressed her shock about learning about the disparity of health outcomes with black and white moms.
She also talked about the pride she has in the fact that since becoming a mom,  she has become an outspoken model and inspiration for working women worldwide.
Williams wrapped up her time in the hotseat by saying she wants her 1-year-old daughter to grow up in a world where women support other women.
The success of another woman should be the inspiration to the next," Williams said.
She and hubby Reddit co-Founder Alexis Ohanian are parents to 1-year old daughter Alexis Olympia Jr.
photo: Getty