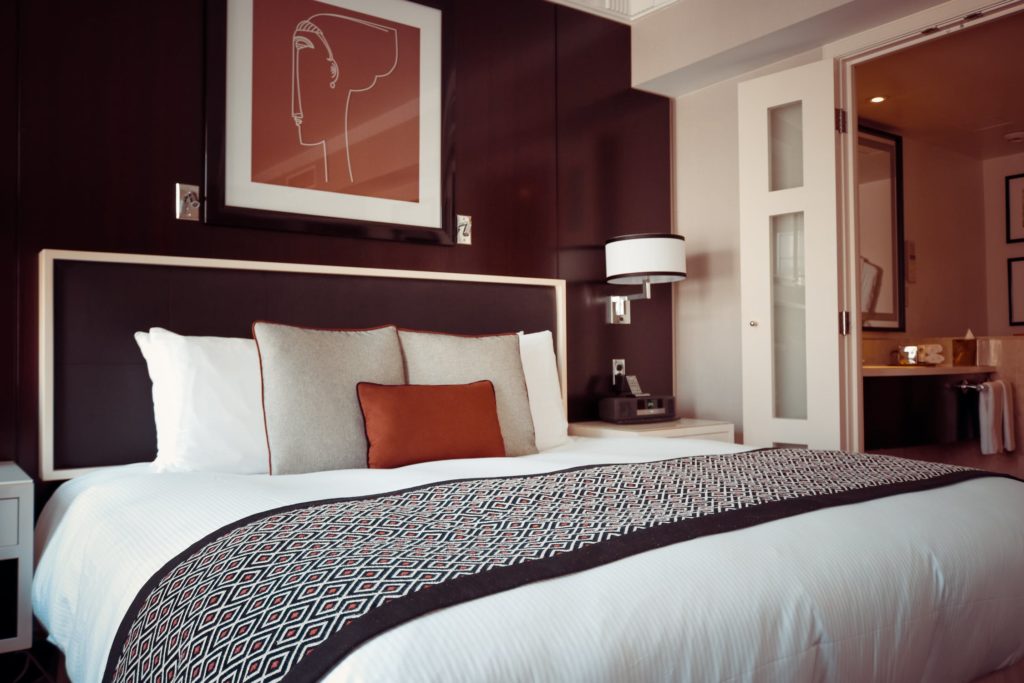 If you are on the hunt for some home items for the new Year to spruce up your digs, I invite you to check out the folks at California Design Den
a quality linen brand "dedicated to delivering high-comfort bedding that's on-trend and built to last."
Complimentary of this fabulous company, my hubby and I got a chance to check out of of its luxurious 400-600 thread count sateen weave sheets ($48.89 starting for king size), superbly crafted of fine products and created in an eco-friendly production process. 
I chose black because it is my fave color and matches my mahogany sleigh bed and dark wood furnishings in my bedroom. They also come in blue, chocolate brown, blush, light grey, vanilla, indigo batik, mod spa,  pure white, red wine and smoked pearl.
The sheets fit in perfectly and felt so smooth and crisp against my skin.  We have had it we had to wash them between reviewing them and publishing this post and I can attest that after a traditional machine wash and dry, they come without too many wrinkles and spread on the bed just as nicely as when they were first used!
I really love this brand of linen makers which sells a variety of fine sheets through commerce sites like Wayfair and Nordstrom Rack. They are also a top seller at Amazon! 
Check out all California Design Den has to offer and consider investing in one of California Design Den's quality top-notched products for the home today.
If they were not an exquisite item, I would not endorse them as such so you know these are a keeper!
I will be checking out what else they have to offer now that I've tested out and enjoy so thoroughly these sheets!