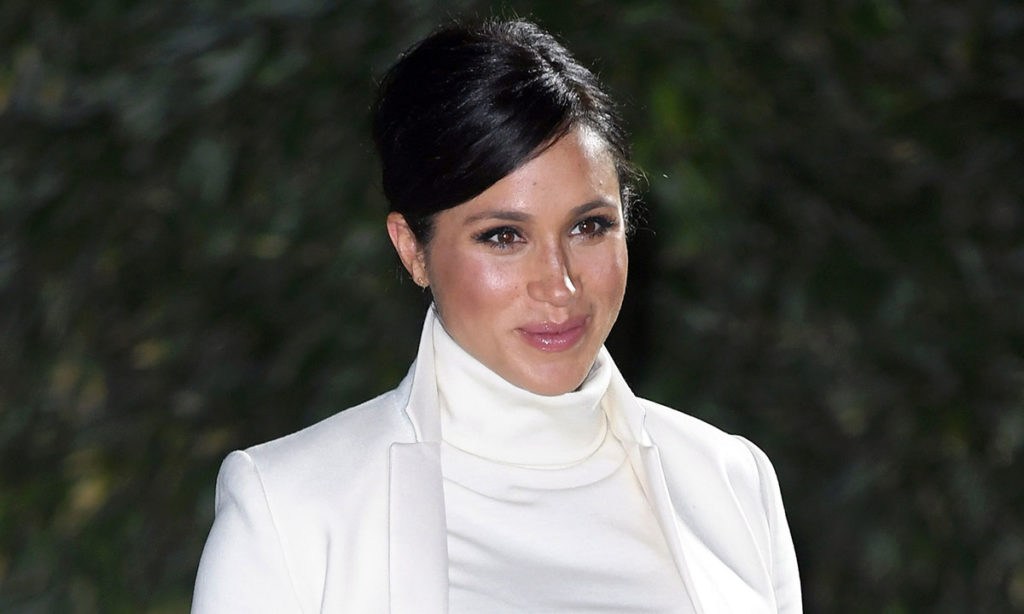 Duchess of Sussex whisked into New York this weekend for a relaxing getaway mini vacay and to celebrate the impending arrival of her first child at an intimate baby shower.
Several source place the former Meghan Markle at The Mark Hotel in NYC before heading to the Met Breuer art museum, a contemporary art museum in Manhattan's Upper East Side, then a meet-up with friend and ex-Suits co-star Abigail Spencer at The Surrey hotel.
The UK Mirror reports that a small gathering of about 15 friends hosted a celebration for the baby and a lot of pink roses were seen being ushered into the hotel— perhaps a sign that she is expecting a baby girl!
But then we saw other colors so…yeah.
An insider told Hello! that the theme was a "little slice of Paris in the middle of New York City."