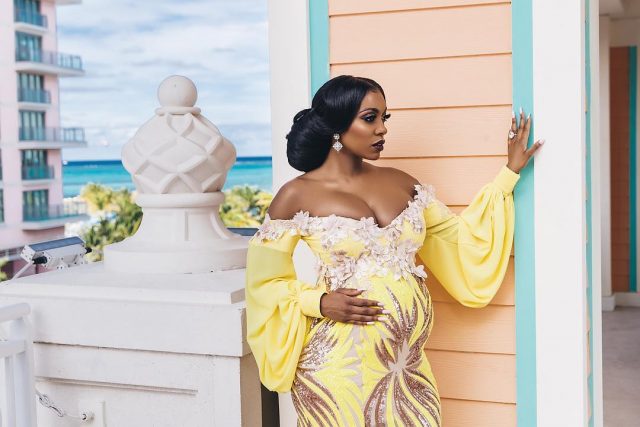 Real Housewives of Atlanta star Porsha Williams covers last month's edition of Rolling Out Magazine.
On the cover and in inside pics, the gorgeous and buxom mom-to-be poses on the patio near a scenic locale and is shrouded in a beautiful yellow lace embroidered and sequined designed off-the-shoulder bump-hugging yellow gown with flowy bohemian sleeves and fringe skirt
The reality TV star dishes about her connection to Atlanta, her Civil Rights roots as the granddaughter to noted icon Hosea Williams, who marched alongside luminaries like Dr. Martin Luther King Jr., Coretta Scott King, and Andrew Young; and gives advice to other mom entrepreneurs.
"I knew Atlanta was special from a very young age, just through charity work," Williams told the magazine. "My grandfather, Hosea Williams, created the charity Hosea Feed the Hungry and Homeless. I worked in it, and it was right in the heart of Atlanta. All of my life I've been very close to the community and have known the people. We like to work together, we like to build each other up, we like to network; it's a very [forward-looking city]."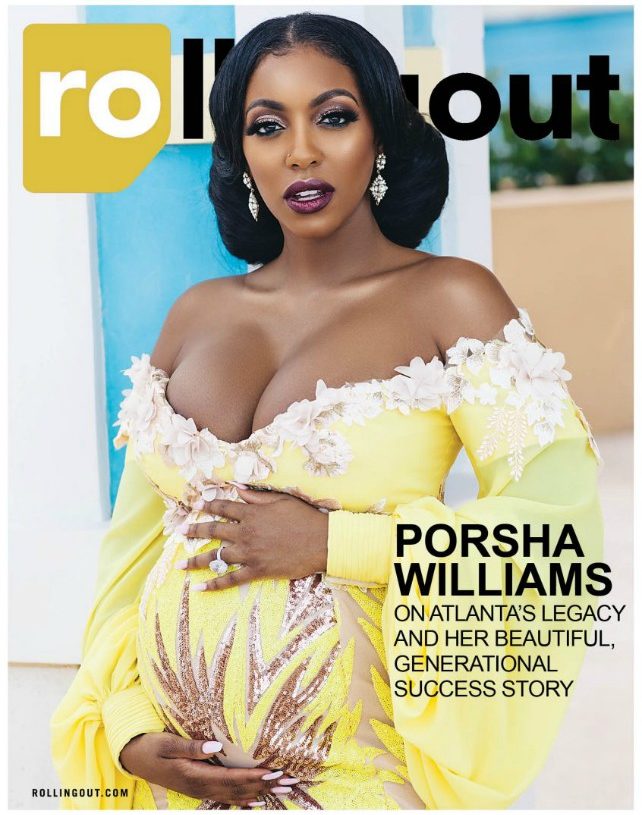 Williams, who is a host on the nightly syndicated gossip radio talk show Dish Nation and has several ecommerce brands gave advice to other moms who are in business for themselves.
"Mommy entrepreneurs must be sure to have a great support system," she offers. "You have to make sure that the type of business that you want to start will be good for you and your family. I wouldn't get into just anything. If you don't have someone to keep your kids and the best support, you may want to start a business that's online, where you could be working from home. Start a business that'll be practical for your real lifestyle. Research it and just go for it. Dream big and put in the hard work. Always use your kids as the focus and the purpose and the drive for what you're going to do."
And entrepreneurship was in her blood and family.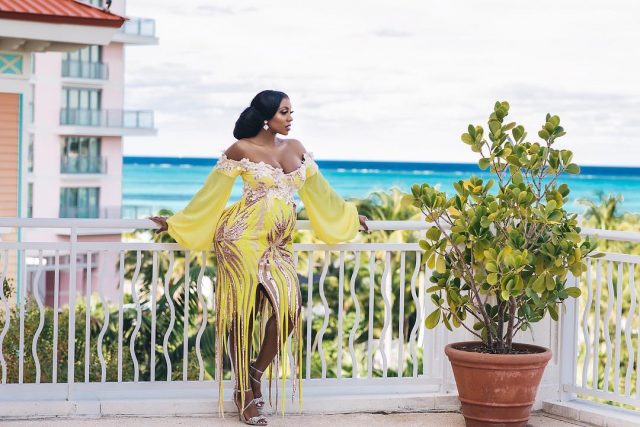 "My father was an entrepreneur," the Bravolebrity shares. "He owns his own chemical company. My mother is also an entrepreneur, owning numerous childcare centers throughout Atlanta. I started out working in the family business, which was childcare. I ended up starting my own childcare center [at] 24 years old. Being an entrepreneur gives me the power to come up with a product that is close to my heart, and [a chance to] offer something to inspire other women and help them express themselves.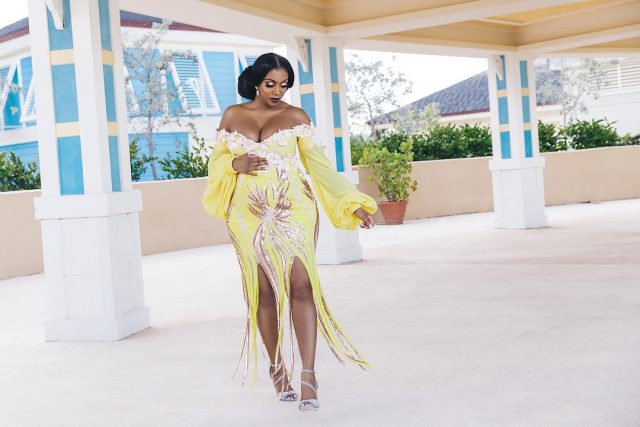 "I wouldn't get into just anything. If you don't have someone to keep your kids and the best support, you may want to start a business that's online, where you could be working from home. Start a business that'll be practical for your real lifestyle. Research it and just go for it. Dream big and put in the hard work. Always use your kids as the focus and the purpose and the drive for what you're going to do."
Photo: Stanley Babb for Rolling Out