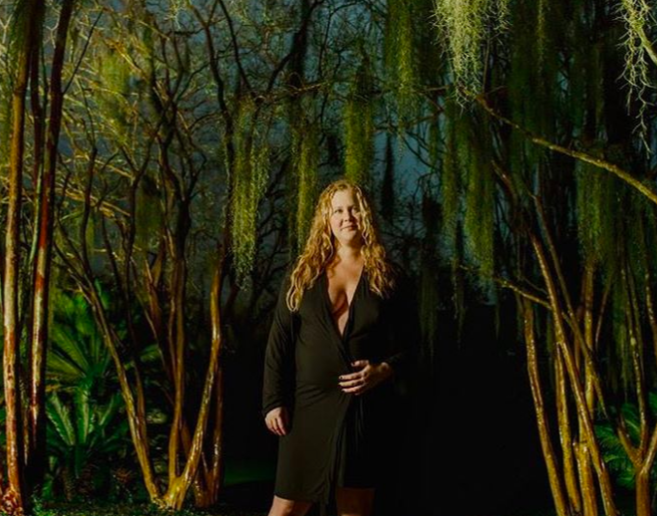 Comedienne Amy Schumer had photographer Heather Sten shoot some maternity photos of herself for a New York Times profile and it is awesome!
Personally, I do not like the feature because I think that it is all over the place and is missing meat and potatoes I wanted the author to get from the funny woman.
Anyway, I am still happy to see her get a profile whilst preggers.
It has had a bit of a roller coaster of a pregnancy for Schumer who is expecting her and hubby Chris Fischer's first child. It has been marked by hospitalization for extreme morning sickness.
So the bookend to her 40 weeks is this totally unconventional shoot that features the I Feel Pretty star in the puff undressing as she frolicked in the rain running towards a gaggle of geese.
She captioned a series of photos of the spread:
On a chilly Nola morning it's best to chase ducks with nothing weighing you down except a baby. Photo by @heathersten for the @nytimes on a rainy night it's also a good idea. Thank you @zinomanjason for your profile on me. Brutally honest. My favorite kind of honesty. See you in another 10 when you write about me again. Article on nytimes.com
In another photo, the mom-to-be covers her bare breast with clumps of Spanish moss set to a forest backdrop. Deep!
Being naked was no big thing.
"As someone who has been told a million times they are fat and ugly, it does not matter!" the comedian, who's expecting her first child with husband Chris Fischer, told the New York Times. And she's very much looking forward to meeting her little one, saying, "I think I will experience [some other level of joy] with a baby."
Love it!