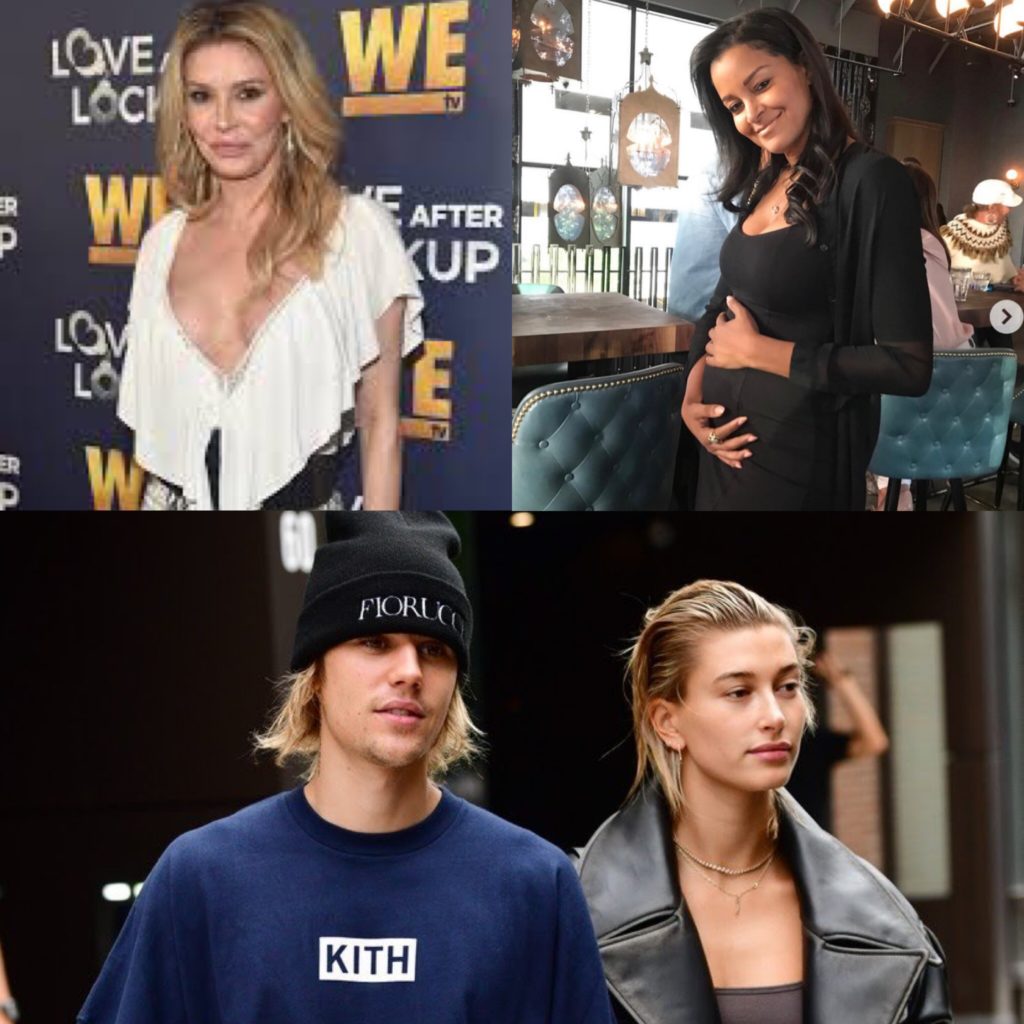 I guess they didn't see my warning on Monday but Justin Bieber, Brandi Granville and Claudia Jordan are among celebrities who pulled the pregnancy April Fool's Joke and had to apologize or pull it down.
Bieber made a series of short jokes that included an Instagram pic of a fake ultrasound photo of his new wife Hailey Baldwin with a pregnancy announcement of Hailey's pregnancy later revealed to be merely an April Fools prank.
Fans of the star couple didn't take the joke lightly, some citing Bieber's insensitivity toward people who can't get have children.
Today, he half-apologized with another Instagram post. 
"There's always gonna be people offended, there's also people who don't take jokes very well, I am a prankster and it was APRIL FOOLS," he wrote. "I didn't at all mean to be insensitive to people who can't have children."
"It's like when I shoved cake in my little sisters face for her birthday expecting her to laugh but she cried," the caption continued. "You sometimes just don't know what will hurt someone's feelings not to compare pregnancy with cake in the face but it's just to paint the picture of not knowing what will offend."
Granville, formerly of the Bravo TV franchise Real Housewives of Beverly Hills posted on Instagram, "5 weeks now third times a charm… and y'all thought all of my eggs were scrambled."
The reaction was swift and she took down the post and later tweeted,"I deleted my April fools joke on IG BECAUSE PEOPLE ARE TO FUCKING SENSITIVE & I don't feel like fighting today."
Well they fought anyway.
One of her followers responded, "Not cool if  a AF joke. I lost two babies. Sorry, but could you not have been a little more original or creative."
Another Twitter user commented, "I don't understand if this is your idea of a joke!! I struggled to conceive and required IVF. If you have any common sense you would realize the struggles of many many women! Completely unacceptable even from you."
Another person sent Brandi a picture with the text "don't be an asshole."
Former Real Housewives of Atlanta star and media personality Claudia Jordan got in on the fake pregnancy prank.
The 45-year old posted an image of herself on Instagram cradling a small bulge in her belly.
"It's never too late for miracles…" she wrote with a heart and baby emoiji.
After she revealed it was a joke, few people accused her of being insensitive.
Critics in Jordan's comments accused her of being insensitive to Hussle's grieving fans, while others accused Jordan of being insensitive to women who've experienced infertility.
"Seriously though @claudiajordan perhaps a different Joke would have been better. A little insensitive you have to agree after reading the comments ALOT of women really cannot conceive and was genuinely happy for you," wrote @knichelleburke69.
"So insensitive of you, some of us are struggling with infertility," user bambulucutie replied.
Another user, kimenzie, responded:
"1 in 8 women suffer from fertility issues. I myself have had 5miscarriages and 2 still born babies. I struggle not only to conceive but birth a healthy child. To make a joke of it is not only insensitive but ignorant. This is the exact reason so many women suffer in silence. Pregnancy isn't as easy as laying down and spreading your legs. Some of us put thousands into a pregnancy and it ends in a miscarriage. The mental abuse we do to ourselves for a child is insane. We want a child so bad that we become our own worse enemy. Somewhere at the moment you posted that a woman birthed another still born, found out there was no heartbeat, buried her child, pissed on a stick only for it to be negative again, was told the IUI failed, missed the ovulation window, was told she she'll never carry a child of her own. Somewhere a persons entire world ended and here you are thinking it's a joke. Congrats. Try learning about what women go through before joking about it. Sit with a woman that has suffered and still suffers from her miscarriage. Educate yourself. @claudiajordan"
Lesson Learned!
Hopefully by now, news spread and people will learn to leave this joke alone. It might have gone unnoticed in the past but in this era, it's a no no!