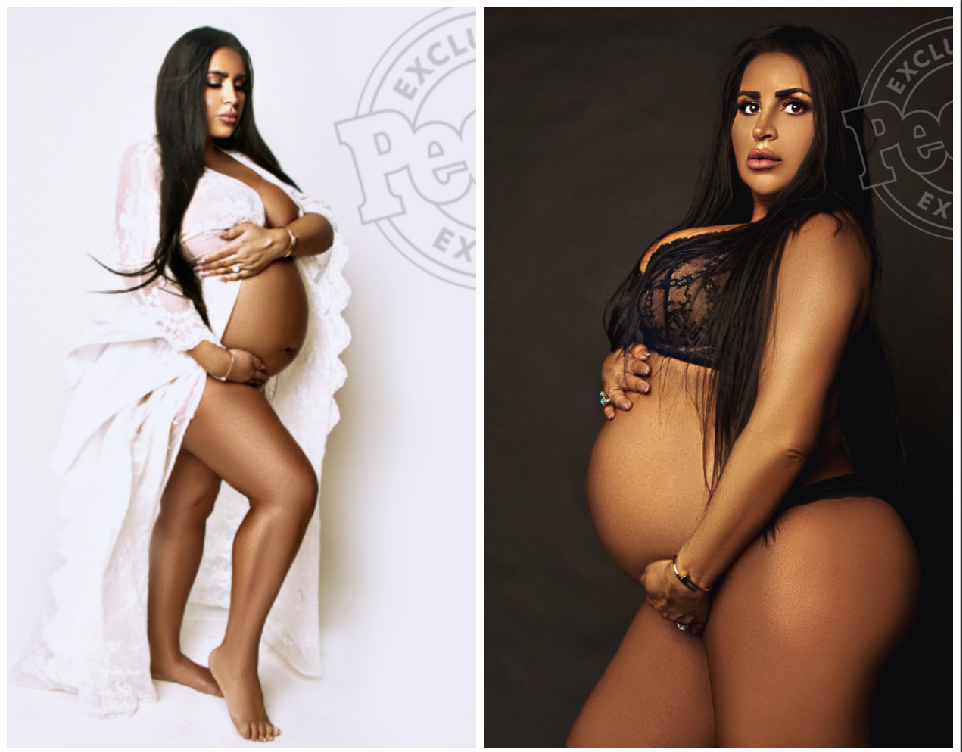 Several celebs have been trolled by people on the internet who are convinced they are not really pregnant but faking it while a surrogate really carries their child. Beyonce, Danielle Jonas, Meghan Markle and Kenya Moore have had to dodge fake pregnancy rumors during and after delivery.
Bravo TV star of Shahs of Sunset Mercedes "MJ" Javid is the latest.
The 46-year old is pregnant with her first child, a son, after undergoing in vitro fertilization.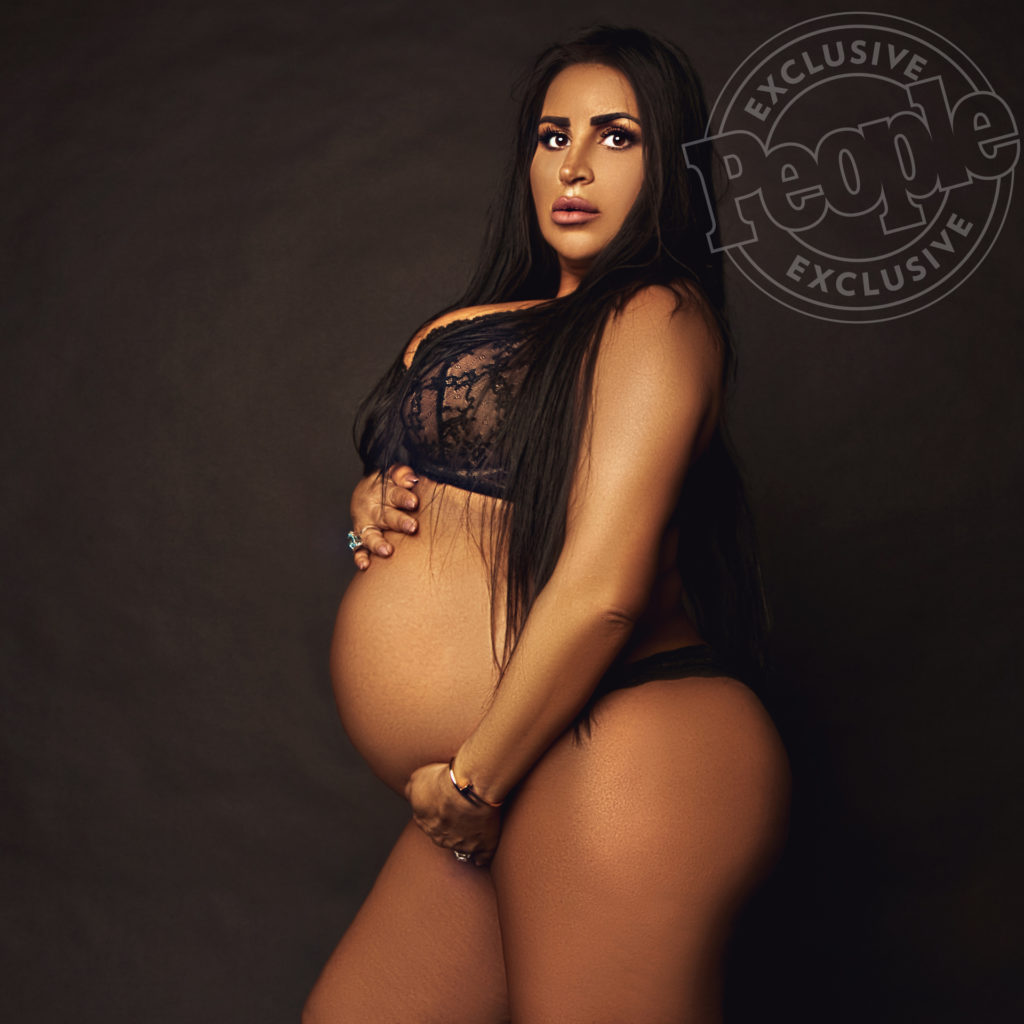 The real estate biz owner has been on bedrest for the most part of her later stages of pregnancy following a few complications but despite giving fans glimpses of her baby bump on her Instagram page, she is still routinely harassed by many to show a mirror selfie of it while standing up.
The maternity shoot which is featured exclusively in PEOPLE magazine today should do the trick to get them off her back, according to a recent post.
"Thank you @people for such beautiful coverage of our baby journey thus far," she captioned a photo from the shoot which featured multiple images of her in lingerie, and with her belly bare and clearly visible. "As I continue to share my experience with families with whom I share this life goal, I hope my experience provides support, hope and positive thinking for others."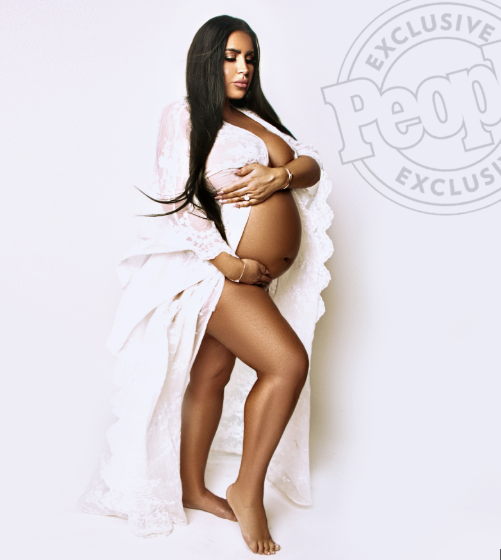 She continued: "Today, I am grateful to my husband and family for the incredible support I've received in getting us this far. I know we have so much more ahead. I am blessed to work with incredible photographer, @shannonlaurine and my glam squad, @brandonliberati and @makeupbymarine all of which together we celebrate the female form during this incredible God given opportunity ? #bumpalert"
She addressed the body shaming and fake pregnancy accusations in the magazine.
"A lot of people on social [media] have already come at me for faking my pregnancy," she says, saying for example, "My face doesn't look pregnant, my nose doesn't look swollen, my bump isn't big enough, I am using a surrogate, I am making this up for attention."
But she's staying strong.
"I don't mind the shaming, I just think it's very odd that so many people would think a woman would make a choice to lie about something so important," she explained. "I think if I get mom shamed, I'm not going to care … if anyone wants to mom shame or bully someone in general, they should bully me because I won't be affected."
You'd think that would be the end of it. Nope!
The photo garnered a lot of attention but did not stop folks in the comment section a.k.a. the peanut gallery from criticizing the photo edits, and some still said it wasn't her real belly.
So..she felt the need to follow up with a non-glam bump photo for the haters.
"And a no filter, no make up, no suntan, at home baby bump selfie, to shut down all the haters who have a problem with a woman getting out of bed after 3 and a half months of bed rest to get a little hair and make up for her maternity photos. ?" she captioned a selfie photo in sweats at home.
She previously addressed the hounding on an Instagram Live, ask me anything session with fans.
" My due date is on May 11 and people are saying 'Why aren't I showing, why I aren't I showing?' I think that it's a combination of two things: the first thing is that people don't always show when they're only 19 weeks, which is where I'm at. Number two: I'm not stick thin," she said. "I think that from the side I'm definitely thicker and that I'm getting there, but I don't think that people always show that early."
You cannot please people so it's better off not trying. I don't know how celebs do it being constantly judged and picked apart.
Wait until that baby comes. She can see how folks are tearing into new moms like Chrissy Teigen, Kenya Moore, Gabrielle Union and now Porsha Williams to get a taste at the levels of unsolicited advice and shaming in store.
Oy! Good luck, MJ!