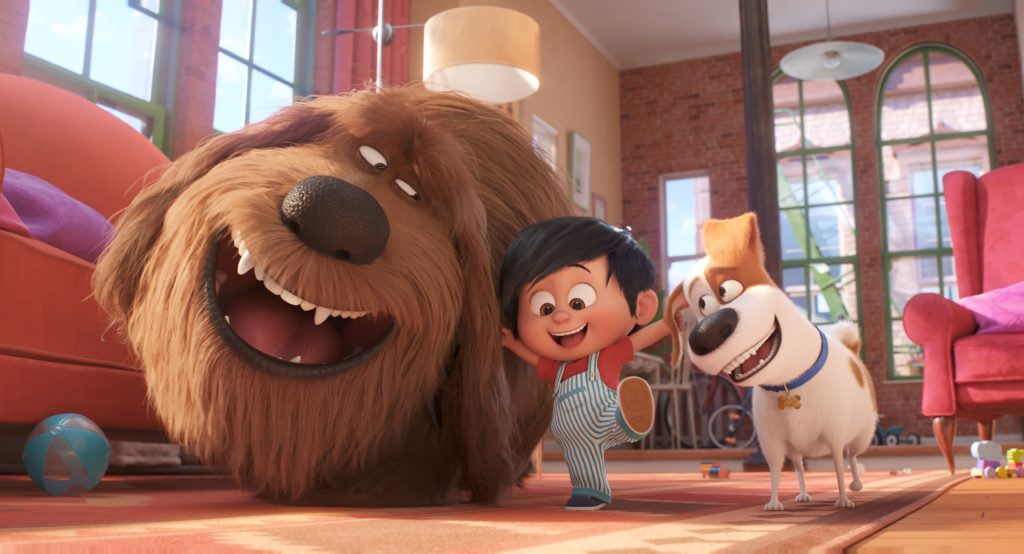 With Summer out for my middle kid and his friend and one week to go until youngest and her friend got out for the year, we snuck out for a school night family movie night, compliments of our friends at Universal Studios to see Ilumination's tenth feature, The Secret Life of Pets 2.
It had been 3 years since the last comedic animated blockbuster was released, so it was high time to catch up with Terrier Max (Patton Oswalt), his now married with toddler owner Ellie Kemper and their other dog Duke (Eric Stonestreet).
Animals have a life of their own when their owners are away which is the overall theme of this franchise.
There are three mini tales in one in this movie.
The family head out on a road trip with toddler, Liam, who Max guards with his life to visit family at a farm in the country.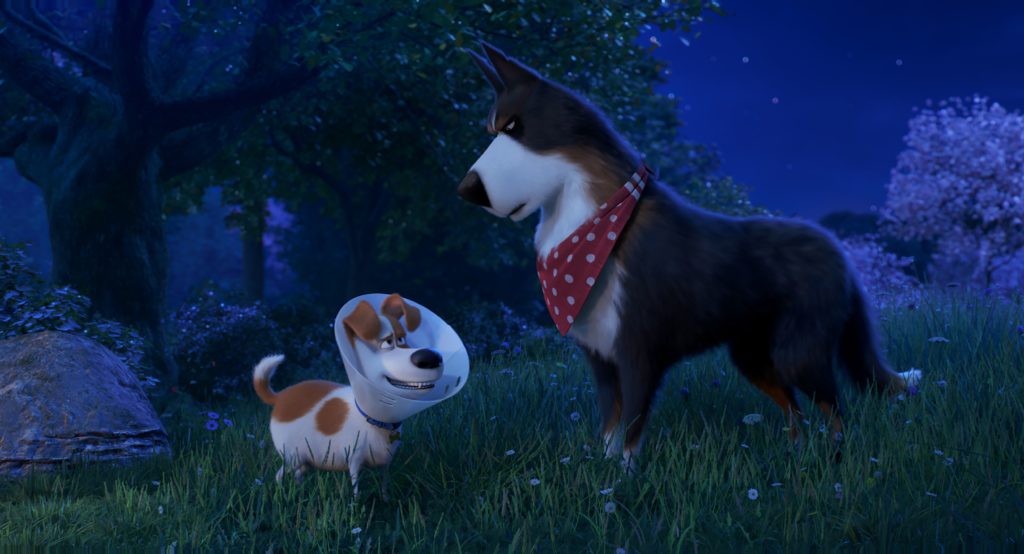 There they meet up with an Alpha Dog named Rooster (Harrison Ford) who keeps the farm in line and eventually, teaches Max about being brave and taking risks for the ones you love.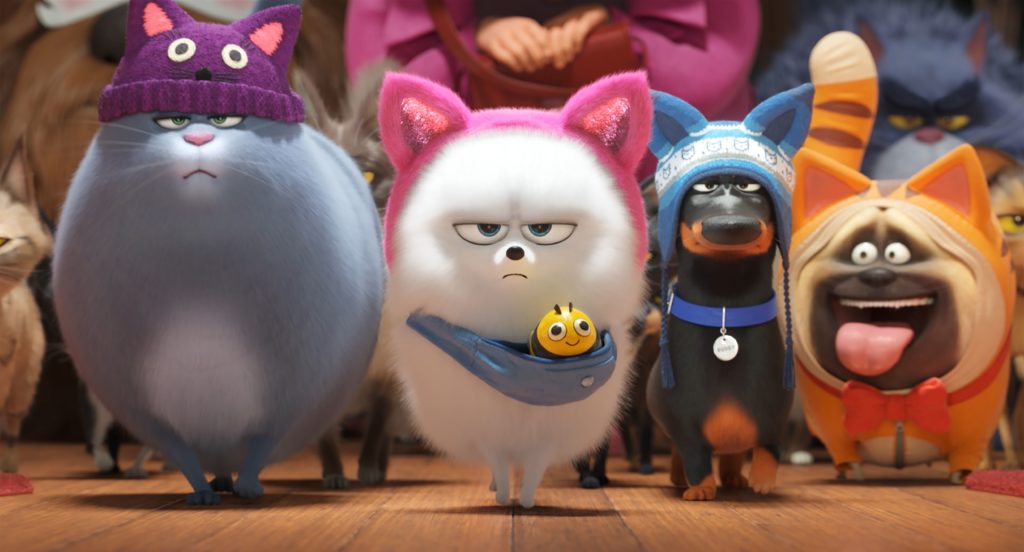 While away from the apartment in the city, Max's girlfriend, an adorable white furball Pomeranian Gidget (Jenny Slate) tries to rescue Max's favorite toy from a cat-packed apartment with a little help from her feline friend, Chloe (Lake Bell). It's slapstick good time and the ultimate rescue is adorable and clever. I won't spoil it for you.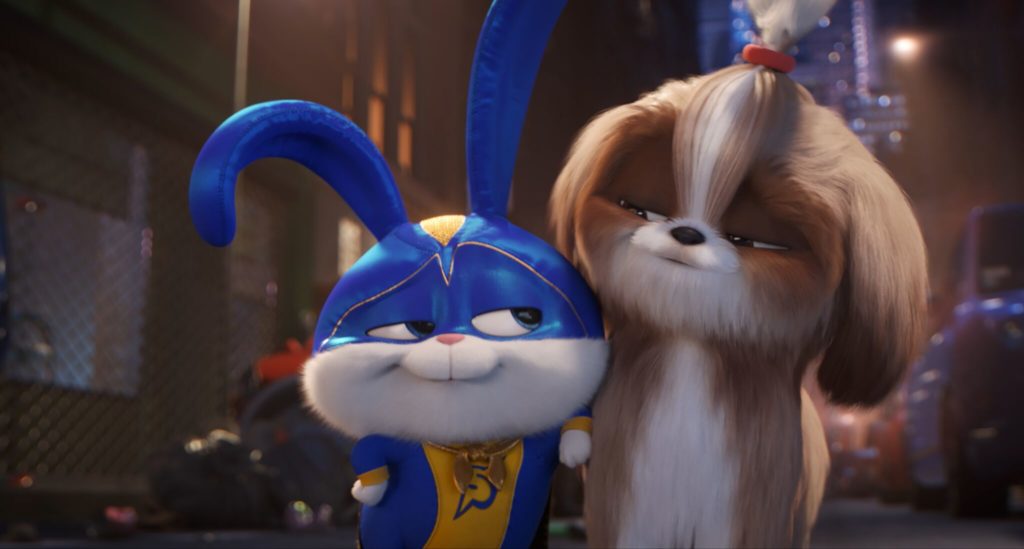 On the other side of town, the first iteration of the series villain-turned adorable domestic bunny Snowball (Kevin Hart) now believes he is a superhero and accompanies a brave new dog on the block, a Shih Tzu named Daisy (Tiffany Haddish) on an adventure to rescue a circus tiger from a an evil owner of a traveling show who keeps his animals in line by being cruel to them.
We enjoyed the film tremendously which is entertaining to children (our group included two 14 year olds and two 11-year olds) and adults. The woman next to me couldn't help laugh out loud all through the movie.
At the end, my daughter's pal, Clio, had decided she wanted to return to see it again! I agree! It's so adorable, and fun that it's worth a second trip.
I love this remix of one of my fave songs, "Lovely Day" by Bill Withers for the soundtrack. Puerto Rican Latin trap singer, Ozuna, best known for his hits "La Modelo" and "Síguelo Bailando" sings it.
Check out the Lyrical video for it!
The Secret Life of Pets 2 is produced by the same team behind behind Dr. Seuss' The Grinch and the Despicable Me and Minions franchise, and is written by returning Pets screenwriter Brian Lynch.
The film is directed by returning filmmaker Chris Renaud, who also directed Illumination's Despicable Me series and Dr. Seuss' The Lorax. 
Overall, the kids LOVED it!! A good mix of comedy and life lessons. It's a wonderful family date night movie!
It Comes out this Friday, June 7 to theaters nationwide!!! Go see it!