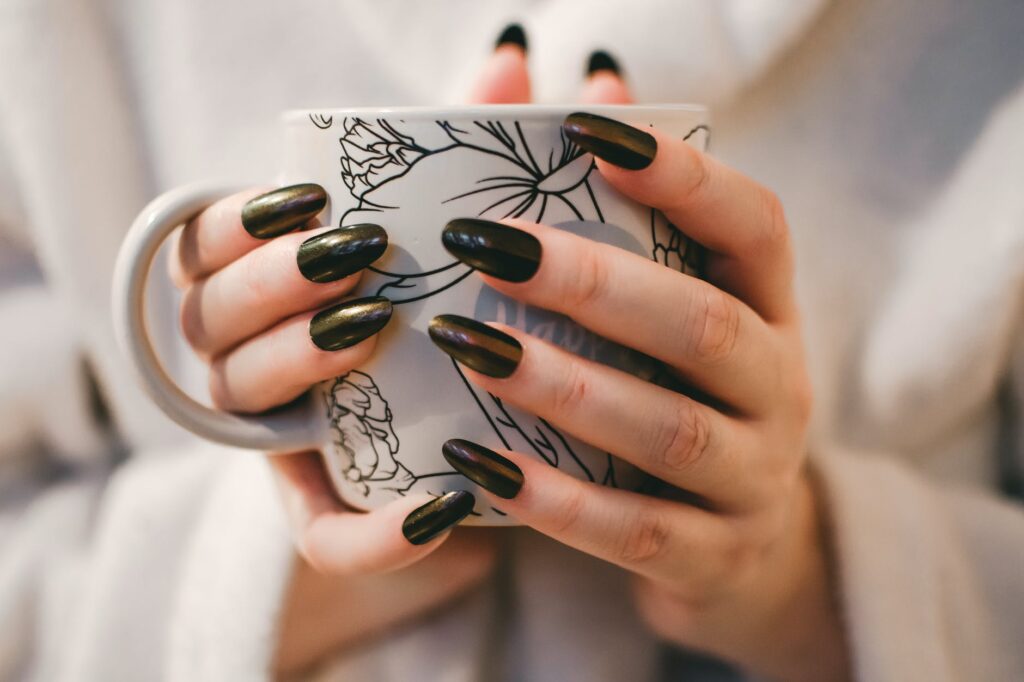 With a lot of non-essential businesses being closed for the global quarantine, a lot of women who regularly get their nails done (me included) are finding themselves having to do their own manicures.
Before COVID-19 changed life for all of us, my baby sister put me on the at-home nails as a temp solution. Since then, I've tried quite a few with much success.
My absolute fave brands are Ardell which is more famous for its fake eyelashes and Kiss, which is a staple for nails.
They range in price from $5 to $15 for the nails. You can get a bottle of nail glue at the drug store or beauty supply store for about $5. Other than that, all you really need is a file and buffing block which you can get for about $5!
Here is a photo of some short nails I tried out earlier this year:
[Buy the matte blue ones here]
And a French manicure set by Kiss.
This week, for Easter, I installed some coffin shaped nails.  I still have to paint them but I like how they turned out.
My sister has upped the ante and actually purchased a drill and does her own nails and they look great! Check out her results.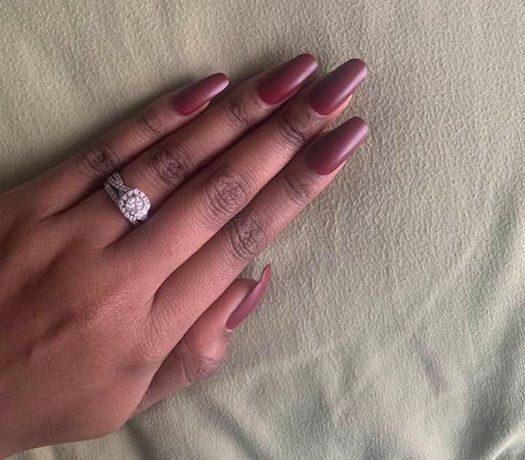 She uses the clear, pre-cut ones by the brand AORAEM which come in packs of 100 plus pieces and ordered the colored acrylic powder by lfei which is $27 but comes with 24 colors would last you months!
You will also need to invest in
professional grade polymer powder
  and the monomer solution to activate the powder but it is
sold as a set for about $25!
Finally, she picked up a
UV lamp from Walmart for about $15.
If you are brave, patient and daring enough, you can do the same following these tips from Wiki How! Of if you are a more visual learner like I am, YouTube has tons of videos!
Here are two videos: Here and Here to guide you, though that second one is a bit extra (you'll see if you check it out). And if you want to try the dipping powder DIY, this is a really good video here!
This is the drill she uses by MelodySusie for home salon use. It cost about $30! 
In the end, the total output is about $100 but when you consider the fact it costs between $40 to $75 to get them done professionally, normally, this is  a great investment!
Good luck! Please share your output with me Pinterest, Twitter, Facebook and Instagram at @Bellyitch!