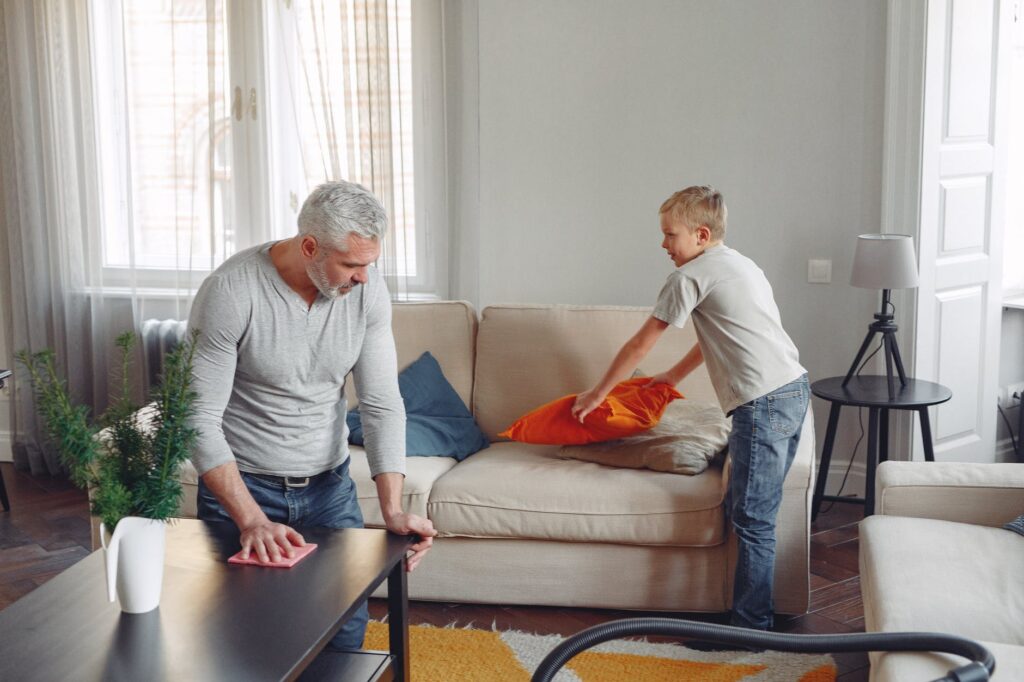 It is officially Spring and prime home cleaning time.
The nature of recent events, given the corona virus pandemic, has set it up for there to be a lot of basement and closet-cleaning to clear out junk and clutter in the house.
And whether you live in a single-family home, studio, apartment, loft or town home, NOW is an ideal time to start contemplating and planning your Spring Cleaning Checklist.
Every one in the family: the kids, hubby or partner and even the littlest ones, can get involved and help get your home back in tip top shape after a dusty, musty and messy Winter.
Children can pick out which toys they will give away to the Salvation Army or Goodwill.
If you or your spouse is handy around the home, itemize broken fixtures that need repair or replacement.
Before you start planning your spring cleaning tasks, it may be a good idea to make sure you understand the art of keeping house too.
When I got engaged back in 1999, a dear law school pal of mine threw me a bridal shower in her quaint Capitol Hill apartment. It was wonderfully organized and I got a chance to check out her very neatly organized home.
Her secret: The Bible of keeping house, "Home Comforts: The Art & Science of Keeping House" by Cheryl Mendelson,  which she gave me as a gift.
It is a nearly 100-page hardback text and includes a comprehensive guide to every section of the home and is easily understood and great for beginners, like I was back then. Even intermediate or advanced home makers will find this resource text helpful.
I didn't grow up with a mother who passed on homemaking skills and techniques to her children so I was clueless. The book was right on time.
In it, Mendelson explains materials and properties of common household items which is essential for knowing how to care for them and extend their life. She explains when to replace worn out items.
Home Comforts  has sections and sub-chapters like Electricity Safety, The Air in your Castle, Caring for jewelry, Ironing, How to launder tricky Items and more.
Since I am pretty busy and have been since getting hitched years ago, I haven't had time to comb carefully through the entire book, yet I use it as a reference guide and turn to it often…especially each spring during spring cleaning time!
If you don't already have a copy and are considering purchasing a new home or just want to start fresh and learn how to manage your own home, I highly recommend it.  It's no longer available new in Hardback but you can get a new paperback version for only $13.99.
It's available at Amazon.com in Kindle, Paperbook and Pdf now!  And it makes a great wedding or bridal shower gift.
Here is my video book review: