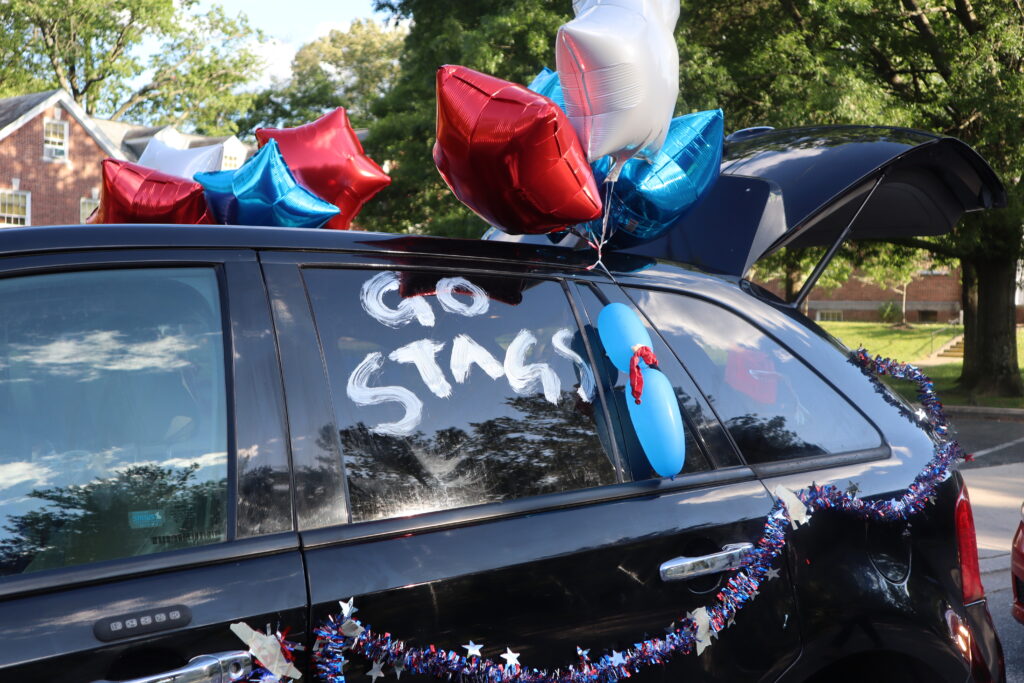 .
The pandemic has completely changed the way we enjoy traditional celebrations because of the need to social distance and because party supplies are harder to come by these days.
Families are now hosting zoom birthday parties and drive by wedding receptions. People are leaving caks on doorsteps, packags are wiped down and kids are enjoying online magic shows.
And as this is graduation season, a bunch of Class of 2020 graduates have found themselves having to celebrate their commencement in virtual ceremonies and drive by parades. I just attended one that my town threw for all the seniors today.
If you have an event coming up that will  be curtailed by Stay Home Orders and Social Distancing laws that have not been lifted yet, here is a step by step guide on how to throw a  drive by party:
Step1: SPREAD THE WORD
What's a parade without people watching from the sidewalk?! Ahead of the event, mail free printable invitations to friends, family and neighbors, or even leave DIY invitations along with a little party favor on their porches. Want to go the tech savvy route? Create a Facebook event or post the parade details on a neighborhood app or website.
Before you start decorating your car, choose a theme. What's the occasion? What colors would you like to use? What are the guest of honor's favorite things and favorite colors? Spending a little time pre-planning your car decorations will go a long way toward having a successful car parade celebration.
Birthdays come around just once a year, so make the day special! Use a car decorating kit to decorate your vehicle, or create your own unique look especially for the birthday person! Ask parade guests to hold balloons or even wear party hats as you drive by in your decorated car with the special birthday person. Custom photo cutouts, standups and yard signs are especially fun to see along the parade route! The guest of honor can also wear a special hat or fun shades and accessories as they wave to well-wishers.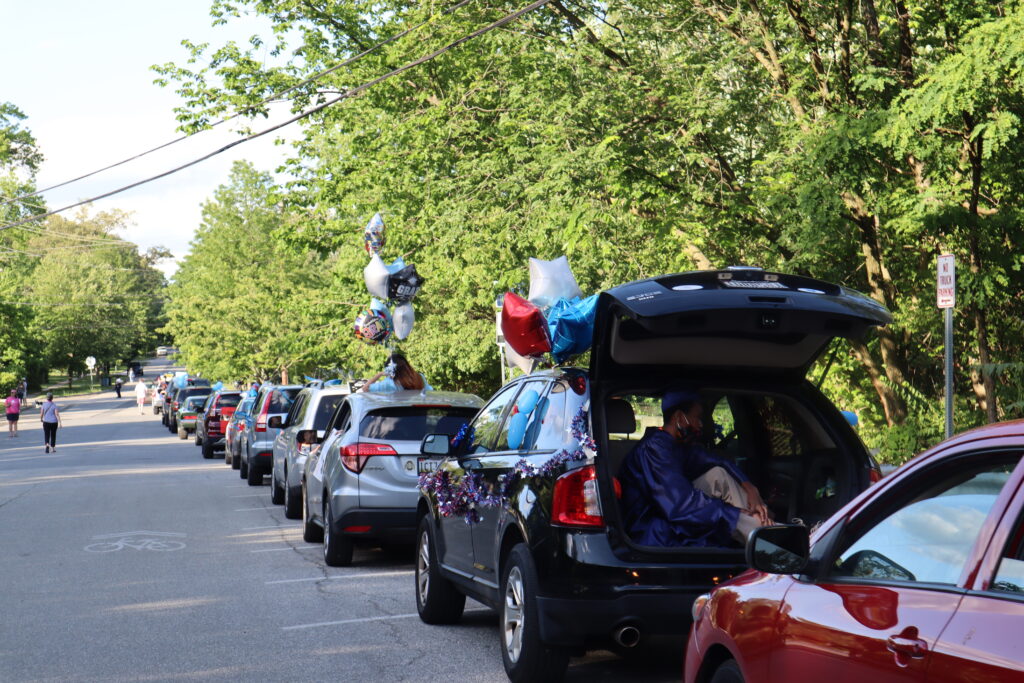 From Pre-K and Kindergarten to high school and beyond, kids have worked hard to achieve this graduation milestone and should be celebrated. Honor them in a big way with a car parade! If you're driving the graduate around, deck your car with all kinds of grad goodies including graduation year decorations, banners, signs and balloons. (A car decorating kit makes it super easy!)
People watching the parade can participate by holding signs (or displaying them in the yard), hanging banners, waving custom photo cutouts of the grad or cheering with pom-poms or clapper hands.
Step 3: PLAN SPECTATOR FUN
Just because it's a socially distanced celebration doesn't mean it can't be fun! Make the most of the parade with party favors and fun extras like noisemakers and confetti poppers, party hats, pinwheels and more.
The parade host can provide them ahead of time with a door drop or the parade guests can provide their own as a special surprise for the parade honoree.
Now get out there and celebrate!
Excerpted from OrientalTrading
This post contains affiliate links and if you purchase any item from a link in this article, this blog will earn a  small percentage commission on each item