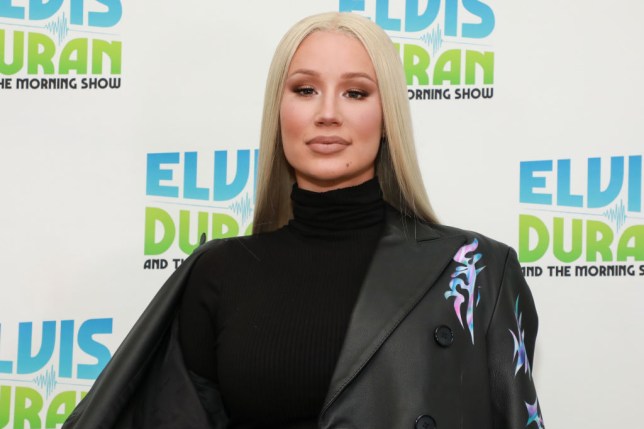 Congrats to rapper Iggy Azalea announced this week that she is the mom of a brand new baby boy.
The "Fancy" singer, — real name Amethyst Amelia Kelly — confirmed the news via an post on her Instagram story made on Wednesday.
"I have a son," she shared. "I kept waiting for the right time to say something but it feels like the more time passes the more I realize I'm always going to feel anxious to share news that giant with the world."
After proclaiming that she would prefer to keep her son's live private to clarify that his birth "is not a secret", she added.  "I love him beyond words."
Azalea has been a longterm relationship with rapper Playboi Carti though neither have confirmed that he is the baby's dad, however. She also has not shared any additional information about when the baby was actually born.
From Billboard: Azalea took to social media to show off her curves in the wake of rumors she recently gave birth to her first child with fellow rapper Playboi Carti.
"For the record, I didn't actually go anywhere. Just a lil harmless quarantine dress up situation," she captioned the post, in which she's seen strutting across a darkened driveway in a curve-hugging lilac velvet minidress. In a separate post, she showed off her glam makeup from the look with a simple purple heart emoji.
Azalea returned from a self-imposed social media break earlier in March by sharing her first post since Dec. 31, 2019.
See Azalea's message below:
? | Iggy Azalea just confirmed via her Instagram Story that she has a son. Congratulations! ? pic.twitter.com/2B9kStQi7I

— Iggy Azalea Access (@AzaleaAccess) June 10, 2020
Omg Congratulations ❤️???
I am so happy for her and Playboi Carti! I am very excited for her next chapter of Life!?? pic.twitter.com/G2JC1DCfK4

— The Classic Hoe (@HoeClassic) June 10, 2020
Congrats!