An earth-toned nursery oasis. We incorporated earth tones through the use of the green wallpaper and varying shades of brown seen in the crib and leather pouf. Fun accessories like the lion stuffed animal and orange fringe pillow add a pop of brighter earth tone colours to the Boho Earthed Nursery.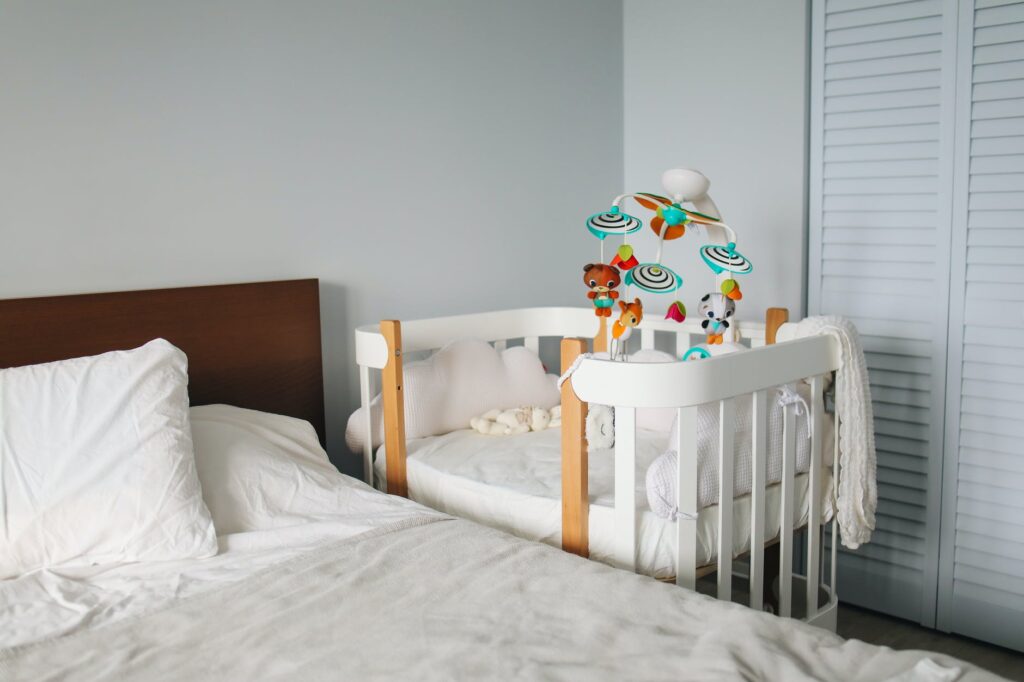 Check out the items that bring together this eclectic Boho earth-toned room together.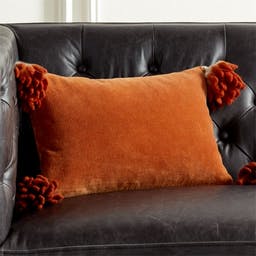 Velvet Tassels 12″x20″ Decorative Pillow
Rusty auburn hues and delicate tassel details encapsulate the simplicity of this uncomplicated yet entirely inviting throw pillow. The easy, effortless answer to modern vintage styling, this piece will fast become a style staple that perfectly complements your space – especially with its approachably self-indulgent velvet composition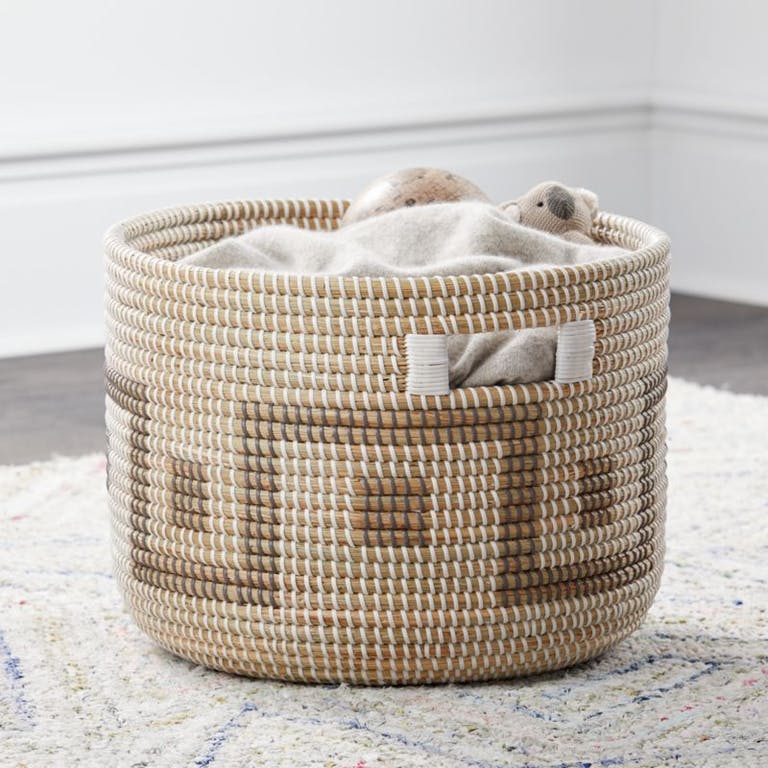 Woven Seagrass Basket
Made to beautify your home while simplifying storage, this woven seagrass basket features handmade construction. That means there's variation from piece to piece, and no two are exactly alike. The attractive woven design and the simplicity of real seagrass will lend a natural touch to your kids room decor. Made to hold your little ones toys or laundry, it has two cutout handles, so you can move it from room to room. And we think you'll want to do just that, because it looks great anywhere in the home.
Set of 3 Animal Heads Nursery Wall Decor, New year gift for kids, Animal Wall Art Birthday Gift Baby Animals Set Lion, Zebra, Elephant
The natural habitat of this Animal Head Wall Decor is the kids room (so you don't have to explore any savannas to find it). Beautifully designed by NDE Crafts, it features an attractive grain and carved details. This jungle animal decor is perfect for safari-inspired rooms or any space that could use an unforgettable elephant pal. Pair it with the Zebra and Lion Animal Head Decor for a wildly stylish herd.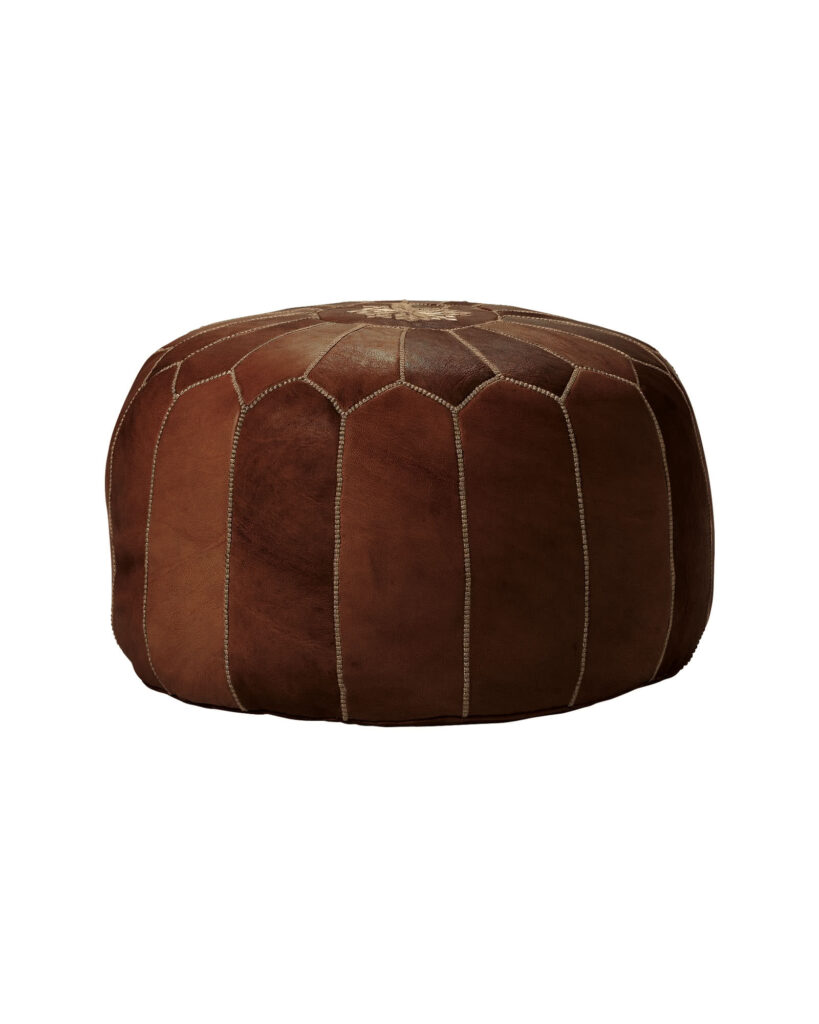 Moroccan Leather Pouf for the Boho Earthed Nursery.
Perfect as a footstool or extra seating, our fabulous poufs are at home in any room of the house. Handmade by artisans in Morocco, each is unique, with subtle variations in color. Individual pieces of leather are dyed to perfection, then stitched together and embroidered by hand. The poufs are then filled with dense cotton, which takes longer to assemble but results in a substantial, sturdy construction that lasts for years to come.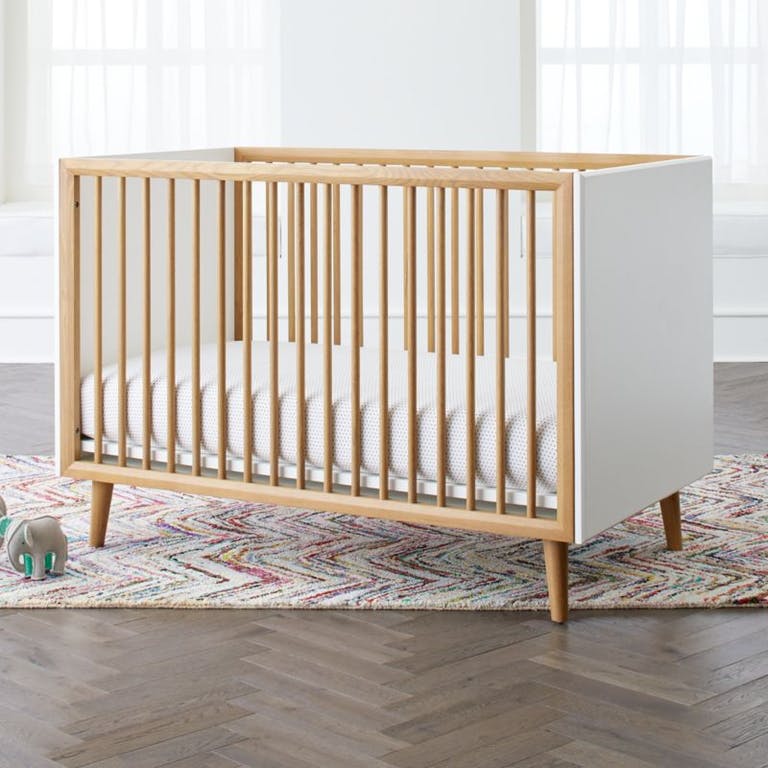 Mid-Century 3-in-1 Spindle Baby Crib
Our 3-in-1 Mid-Century Spindle Crib matches a nifty, vintage-inspired look with some awfully spiffy functionality. It converts into a toddler bed as well as a full sized bed, which means it'll grow up alongside your kid. And with beveled edge framing, tapered legs and solid white oak accents, it has enough retro cool to make you say, "Gee whiz!" A Bill Eastburn design.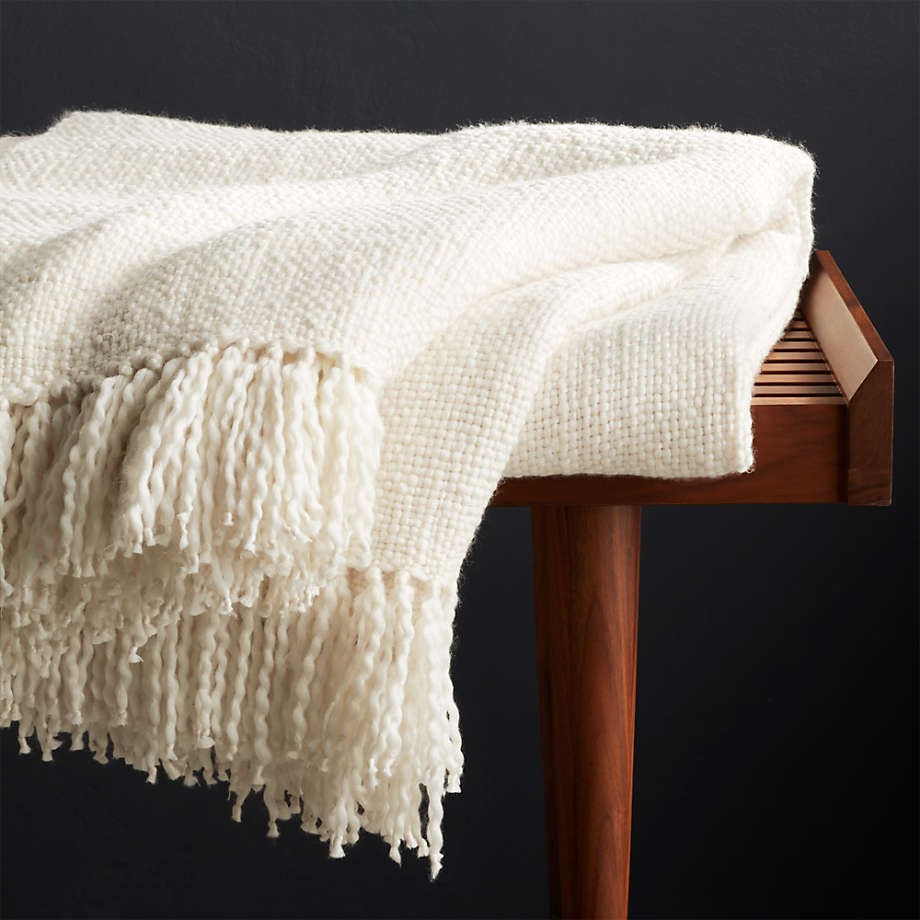 Ecru Fringe Throw Blanket
Warm up a sofa or bed with our soft and chunky ecru throw. Handloomed by skilled artisans, the acrylic-blend throw layers on charm with two-toned texture and long fringe.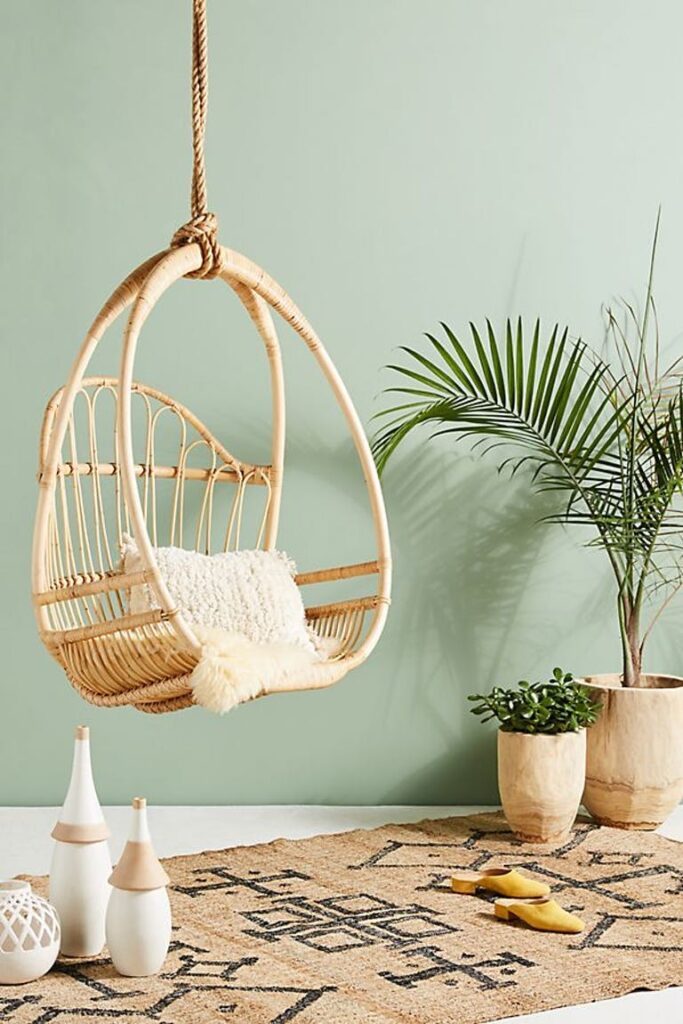 Peacock Indoor Hanging Chair for the Boho Earthed Nursery.
Bohemian interior maven Justina Blakeney imbues her signature "jungalow" style into everything she creates. A play on her inspirations – jungles and bungalows – her designs are eclectic, colorful and always imaginative, and each makes a welcoming statement in your home. Here, an airy rattan chair floats above the rug in your living room or sun room, elevating your relaxation in more ways than one.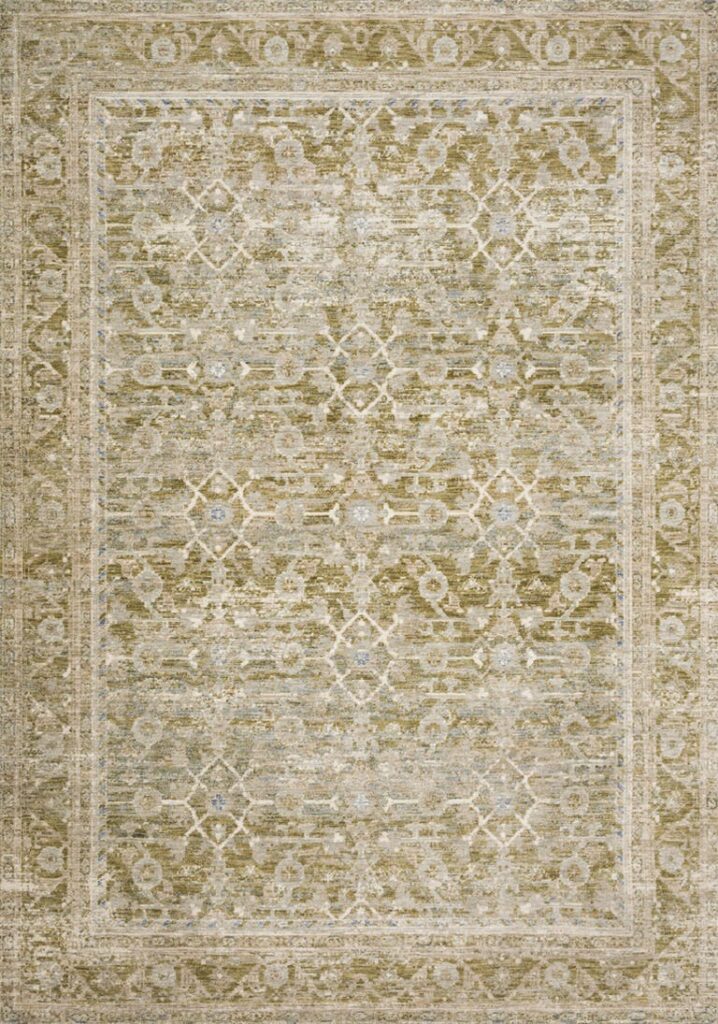 Revere Avocado/Multi 5′-0″ x 8′-0″
Introducing Revere, a collection inspired by antique-washed traditional rugs with a calming color palette. Power-loomed in Turkey of polyester for durability and a soft touch. Revere is available in sizes up to 11'6″x15'6″, including three runners up to 16 feet and a 7'10" round.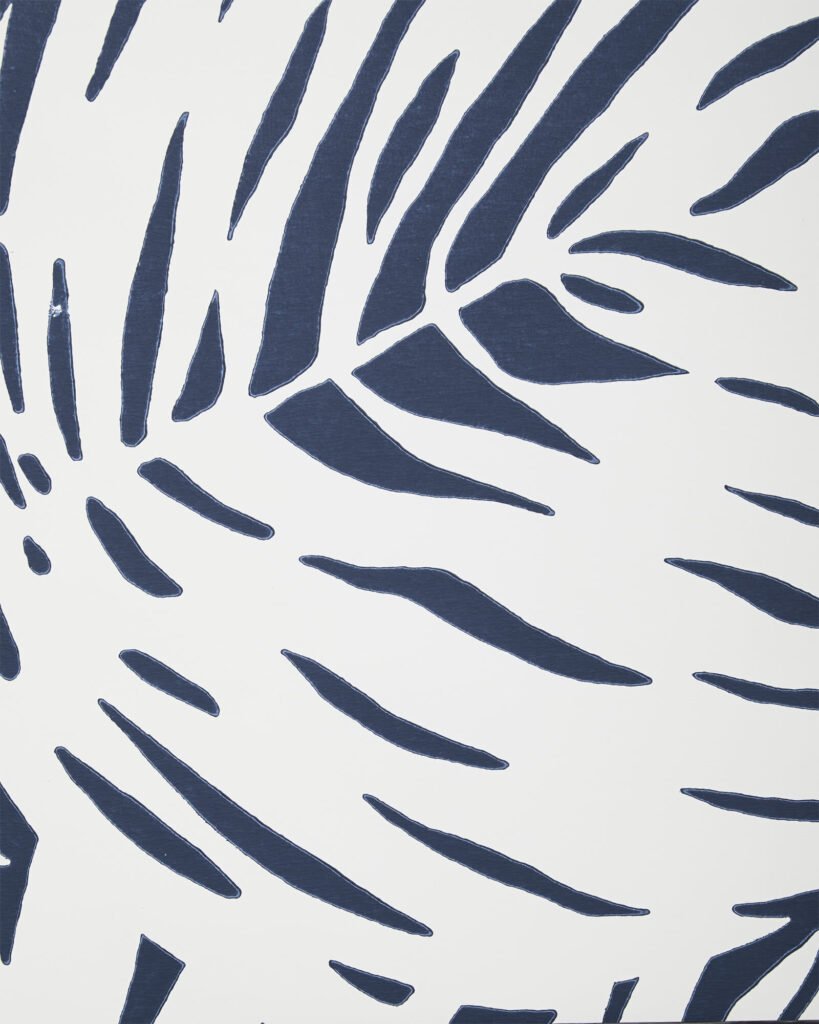 Palm Wallpaper
A fresh twist on an iconic look. Our designers turned up the drama for a vibe that's bold and dynamic. To get the painterly effect just right, we worked with one of the country's most historic wallcovering manufacturers.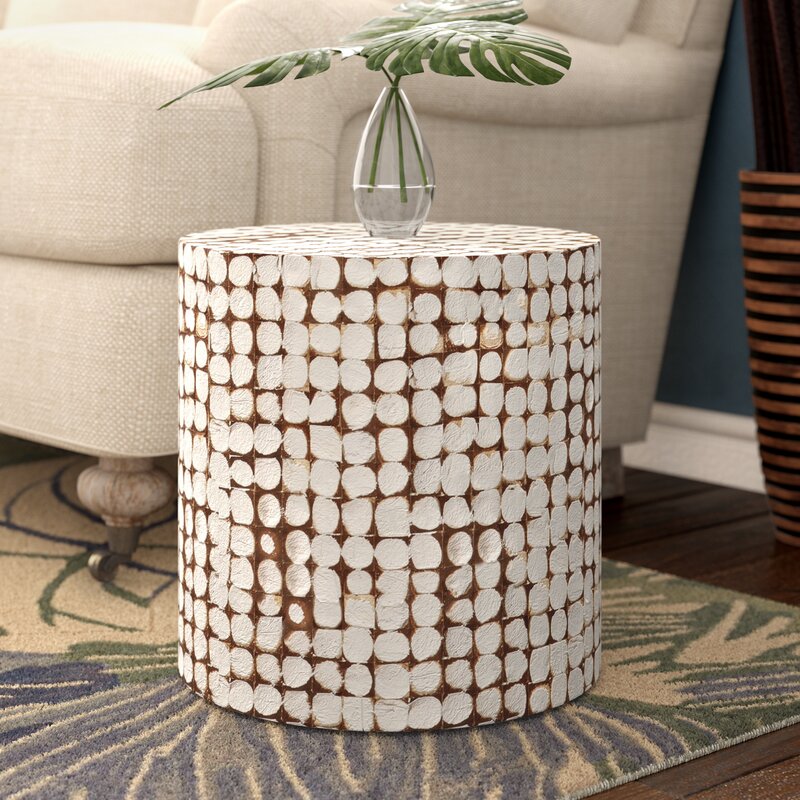 Ewan Nightstand
Who knew that the second life of an ordinary coconut shell could be so chic? Individually finished mosaic tiles clad a sturdy base to create this wonderful side table.