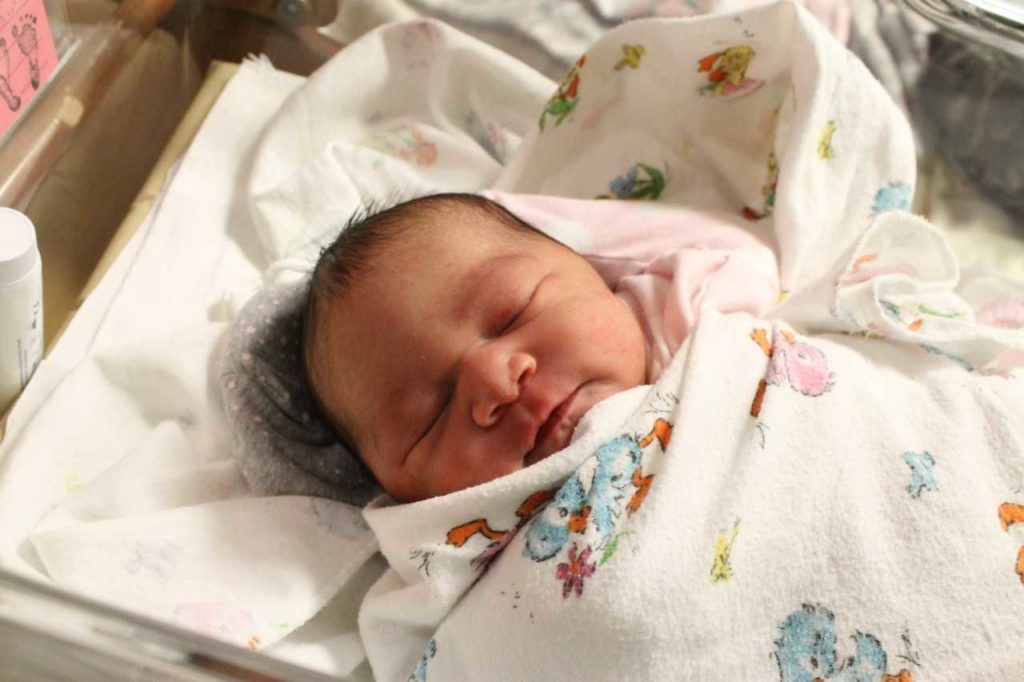 Perhaps a lifetime supply of Slurpees is in order for the family that welcomed their second child, on 7-Eleven day, July 11, at 7:11pm and weighing 7 pounds 11 ounces.
Mom Rachel Langford of St. Louis Missouri gave birth to a healthy baby girl named J'Aime Brown, who joins her older 6-year old son and baby's dad Johntez Brown.
She told CNN that she kept seeing the number 7 and 11 during her pregnancy but did not think of anything.
"I thought it was weird at first, and I didn't know that (the numbers) meant so much," she said. "A lot of the times (during the pregnancy) I would look at the clock and it was 7:11."
Although a bit "freaked out," both mom and baby are doing well, CNN reports.
Langford says she even plans on telling the convenience store chain about the coincidence.
Over 9 million people have enjoyed Bellyitch's Award-winning Celeb "bumpwatch" pregnancy and parenting blog. Trying to Conceive? Download our
FREE Fertility 100
ebook. Hunting for Top Maternity or Kids Brands? Our
Bellyitch 100
is the free resource for you. Baby Shower Shopping? Check out out
Top Picks on Amazon
or our
Gift Guides
.